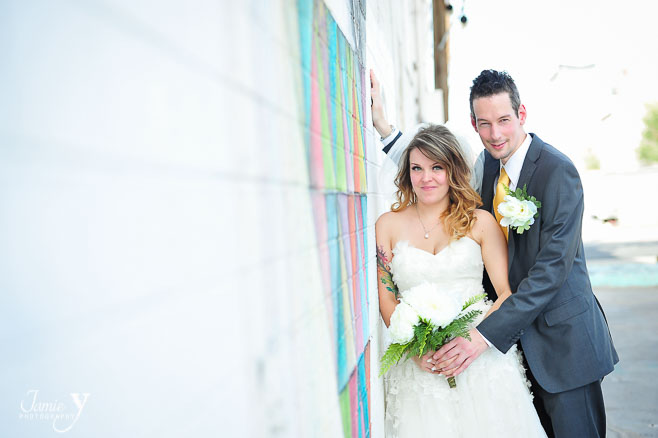 Lillian & Chris came to Las Vegas from Canada for their destination wedding.  A few of their close friends and family joined them for the special trip.  We set up a private first look for them to see each other when we met in the Arts District for some portraits.  Chris was definitely in for a treat, Lillian looked gorgeous and her dress was perfection.  We went to some of the various cool and artistic locations before heading up to Calico Basin at Red Rock Canyon for their ceremony.
The ceremony was very intimate with beautiful scenic back drops.  Angie with Peachy keen unions officiated the ceremony.  We then took even more pictures with the beautiful desert and mountain landscape.  Afterwards the newly married couple and their guests headed off to enjoy dinner on the strip.
Her watercolor feather tattoo is pretty amazing.
Congratulations to the amazing couple!  To see even more from their day, make sure to watch the slideshow below.
XO-Jamie
Lillian & Chris from JamieY Photography on Vimeo.