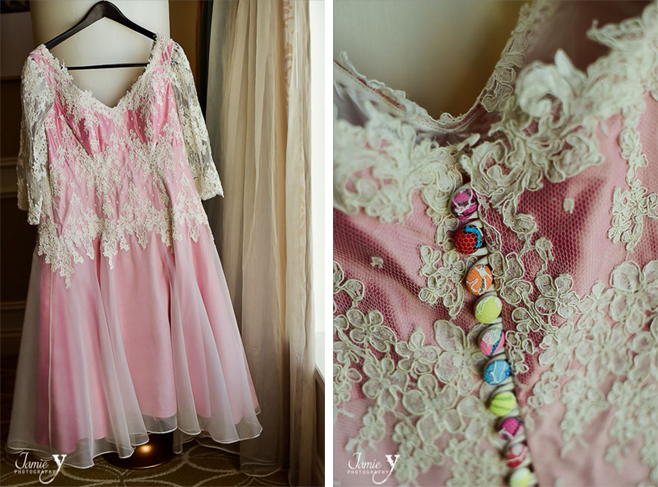 I have been so excited for this wedding from the minute I got the inquiry.  Katie's friend had contacted me and in the message she mentioned that the bride had tatoos and the groom was wearing yellow and purple Vivienne Westwood shoes.  I was sold.  Katie & Richard came out to Las Vegas for their destination wedding with 14 of their closest friends and family all the way from the UK.  I met up with the beautiful bride at her hotel suite at The Venetian.  The minute I saw her dress from The Couture Company I was blown away by how amazing it was, the buttons on the back were my favorite part.  It was custom made for her and her hair was even dyed to match the exact pink.  Then I saw all the other amazing details.  Her amazing hair clip/facinator with a jewled unicorn, made by the same company who made the dress.  Her shoes were completly covered in small off white beads, made by Red or Dead.  Her friend makes purses and Katies and her maid of honor both had purses custom made out of the fabric that Katie based many of the details on, including the Handmade Button Holes which were worn by the guests and the groom and best man.  The groom wore a Ted Baker suit and those amazing shoes I spoke of.  He had the coolest cuff links I have seen yet, yellow skulls.  Katie & Richard were definitely dressed unique and amazing.  The ceremony was held at the Viva Las Vegas chapel and we went for portraits in the Arts District afterwards.  For their reception they went to dinner at a restaurant on the strip and then were to have another reception back home in the U.K.
Richard & Katie are both from and live in Birmingham UK.  They met at a train station in Manchester after they had both been to the same gig (Limp Bizkit (they were only 18 at the time))  They spent about 6 hours together waiting for and travelling on that same train home.  After several years Richard took Katie away to Iceland to propose (pretty impressive huh).  Katie had always wanted to visit there and she had absolutely no idea he was going to pop the question.  In fact, he waited until the last night and wined her, dined her, and took her over to look at the Hallgrimskirkja Cathedral one last time.  He drops to one knee in the freezing cold and asked her to marry him.  Katie never felt so happy or giddy in her life.  They decided to get married in Vegas because they have never been ones for tradition and wanted to do something awesome and exciting.
Photographing them was so much fun, they couldn't stop smiling and laughing together the whole time.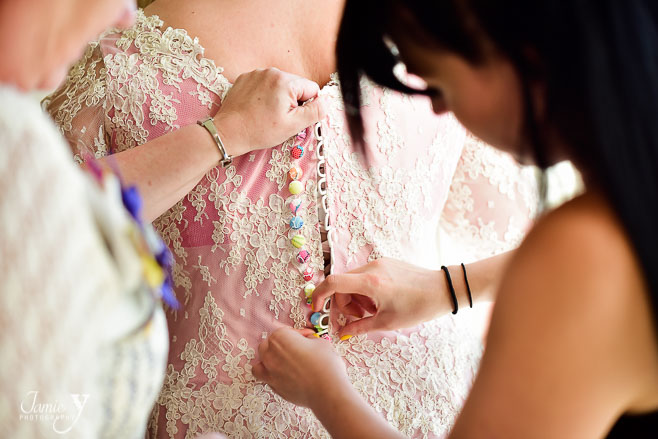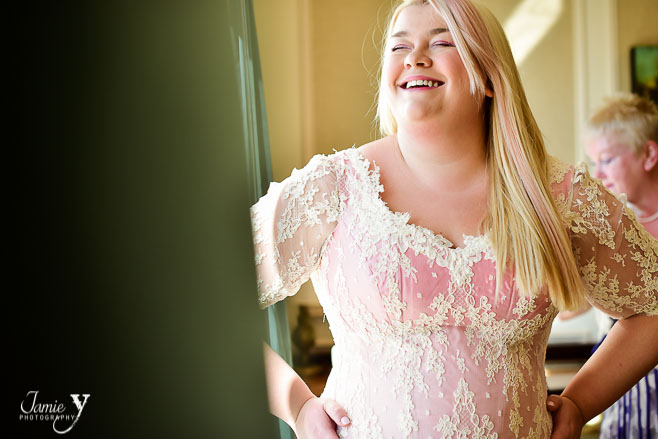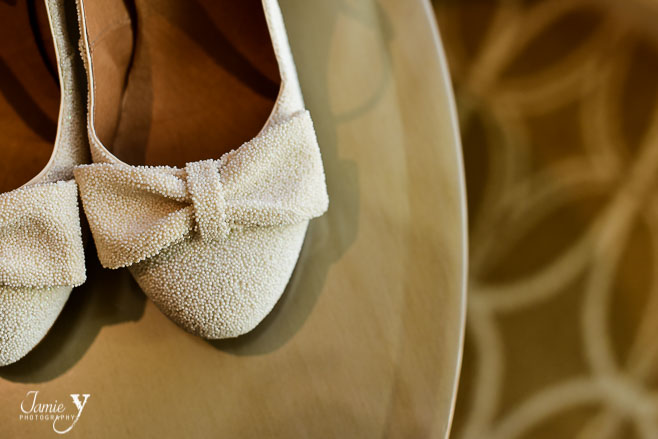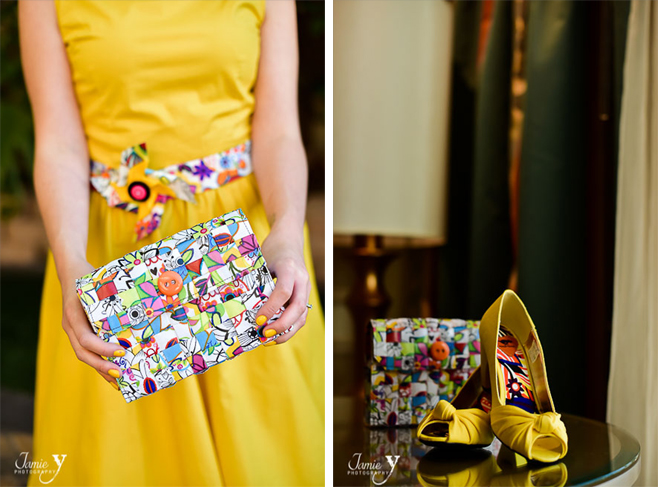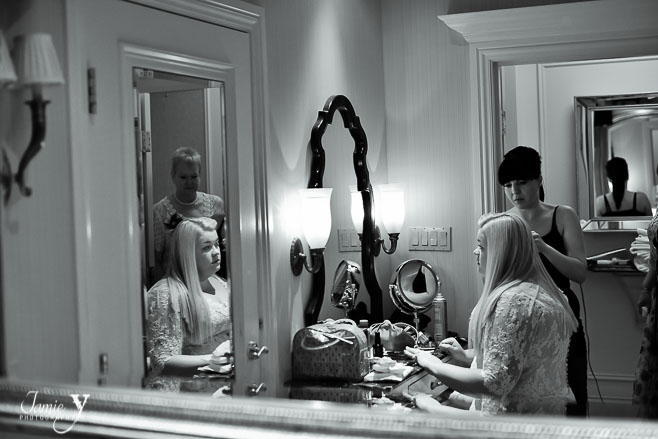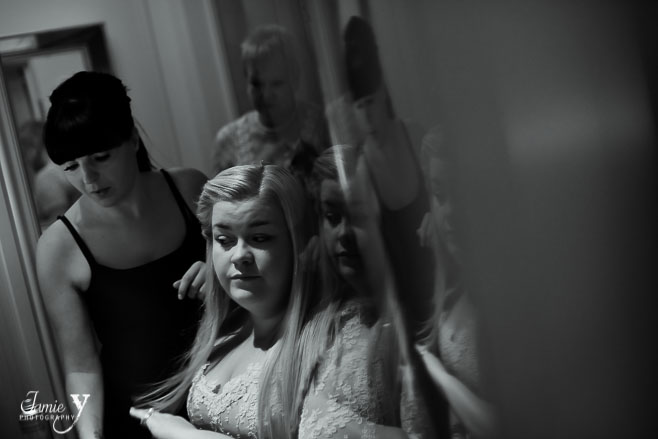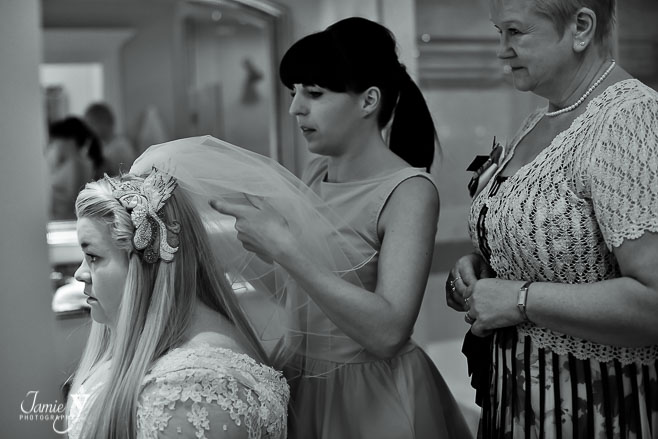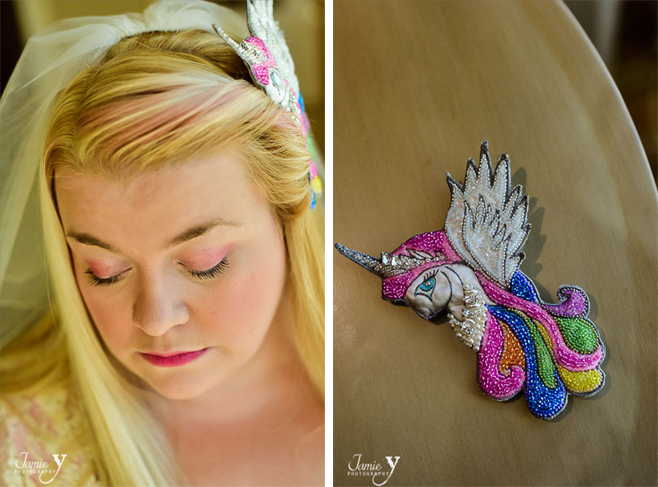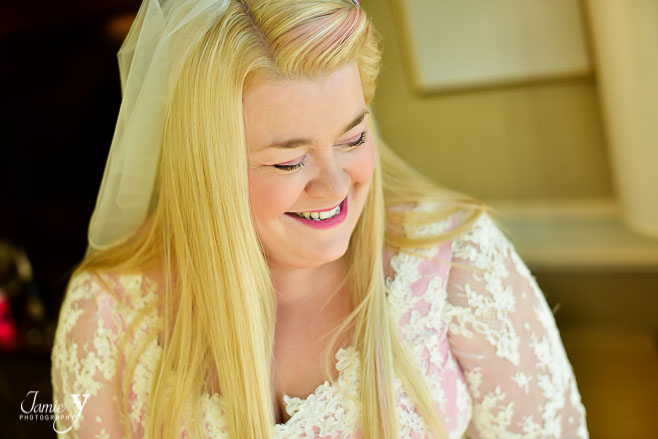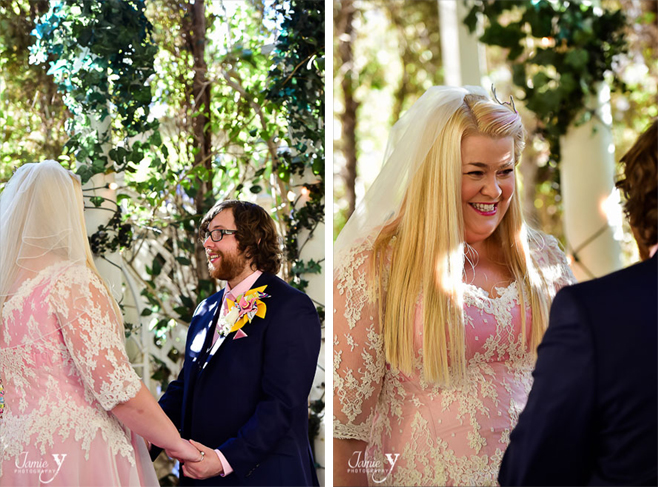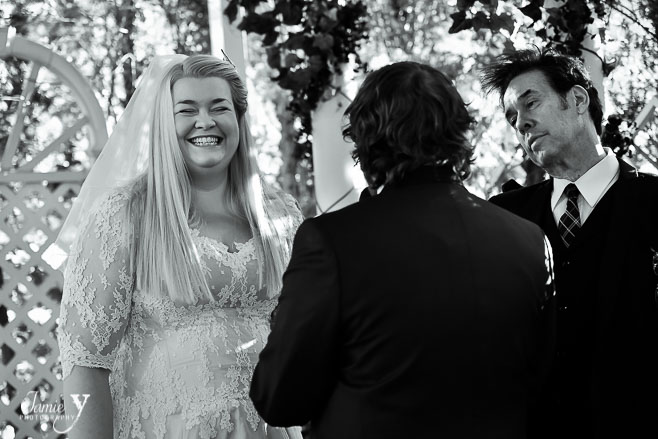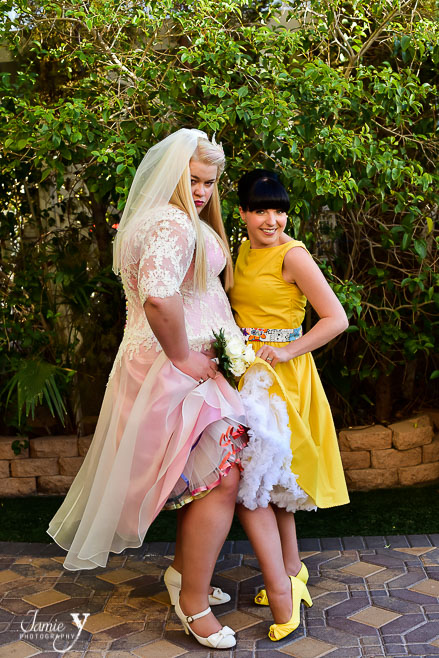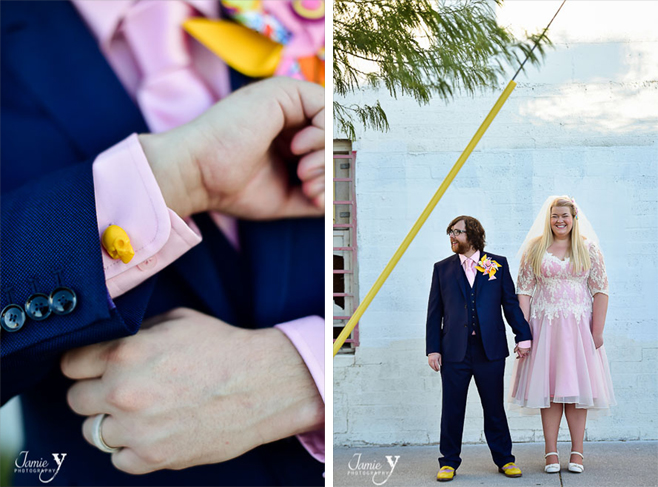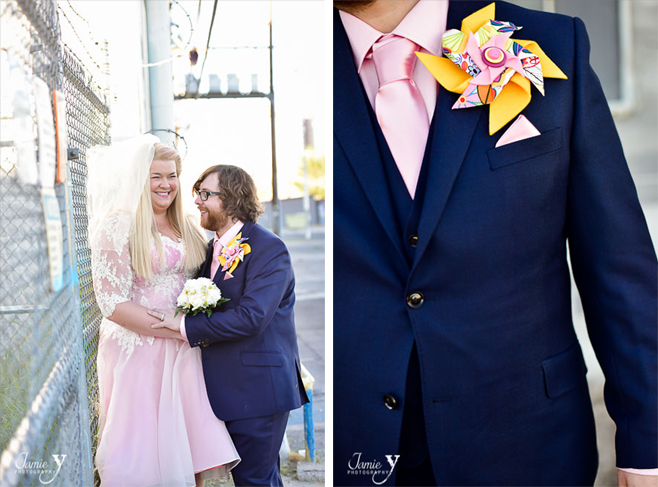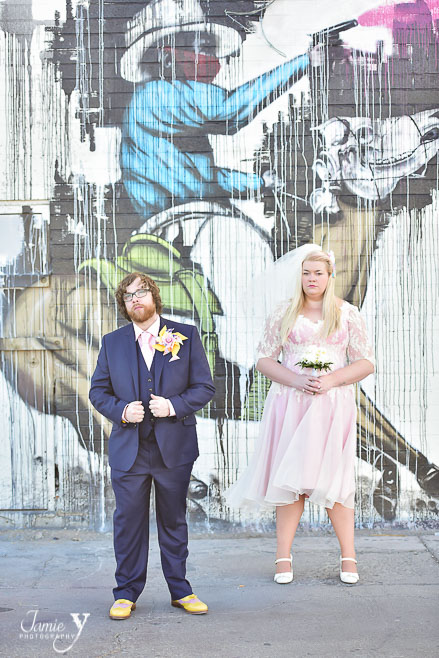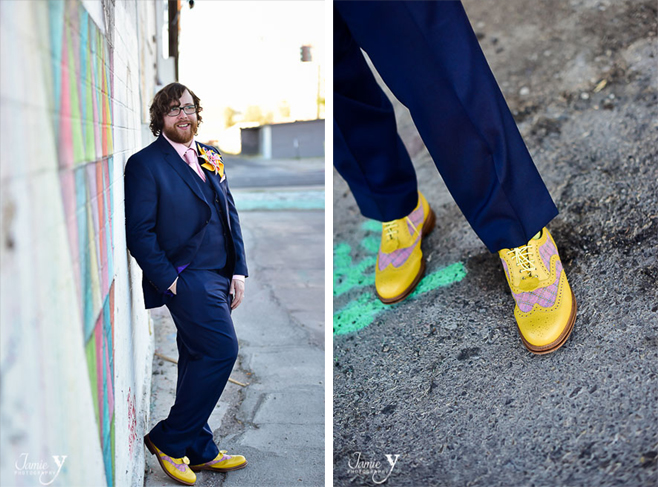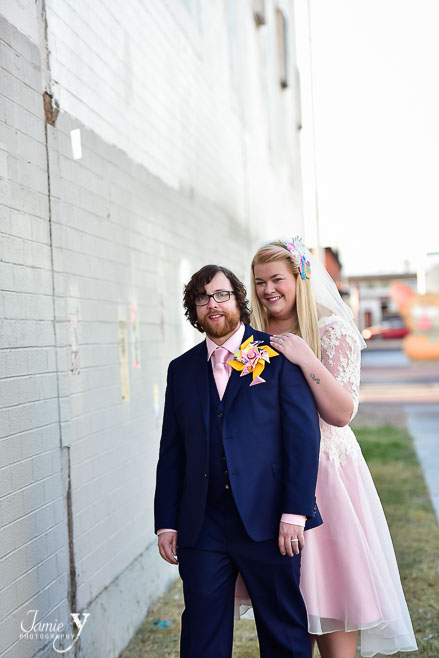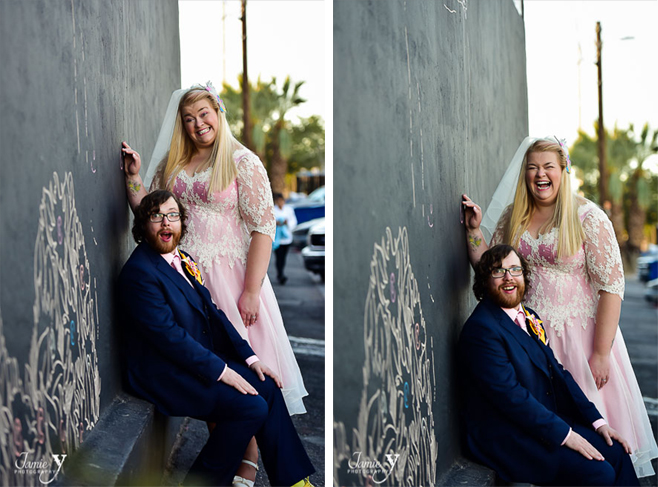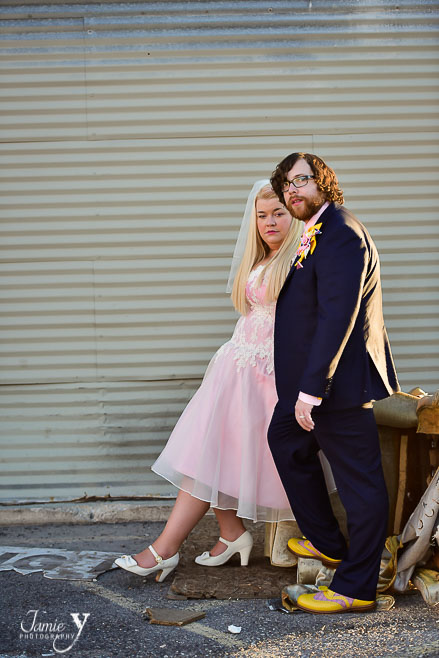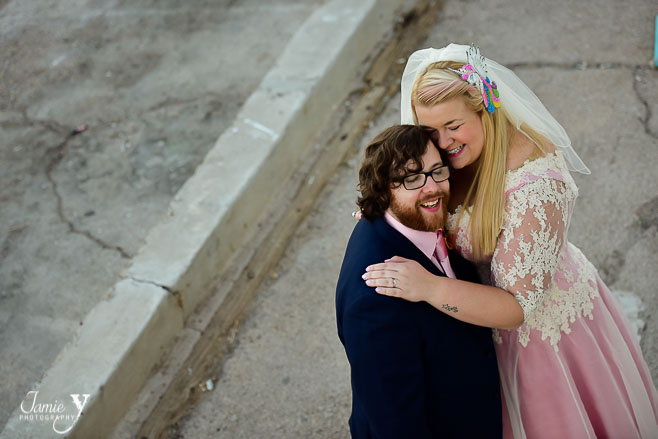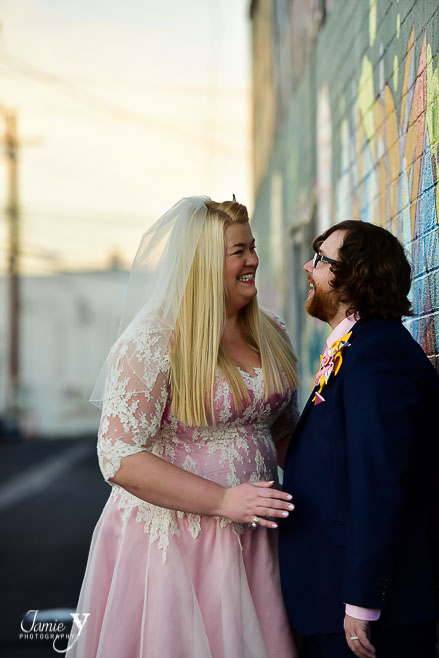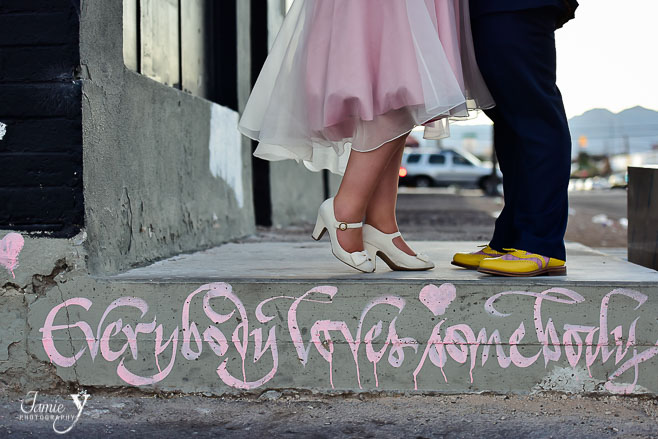 To see even more from this amazing Las Vegas wedding, watch the video below.
XO-Jamie
Katie & Richard from JamieY Photography on Vimeo.