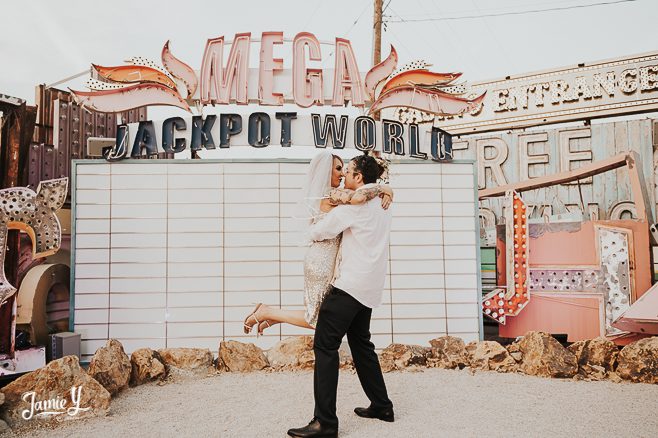 Today I am sharing this Vow Renewal Photo shoot Vegas from Sybil & Robert's big day. Sybil and Robert drove out from California to celebrate their anniversary and take photos. They didn't really get any photos of the two of them from their wedding day, so this was the perfect chance to get some.
Sybil looked pretty kick ass with her pink hair, gold dress, and tattoos. We met up downtown after their ceremony. The chapel was overbooked and running late so we went super duper fast and captured as much as possible in the time we had. We ended at the Neon Museum during their portrait hour. I have never shot during that time before, but it actually worked out pretty good. We got there the last twenty minutes of the time slot and everyone was almost finished so we practically had the place to ourselves.
These two were so much fun to photograph and the nicest people.
To see even more, check out the slideshow below.
XO-Jamie
Vow Renewal Photo shoot Vegas