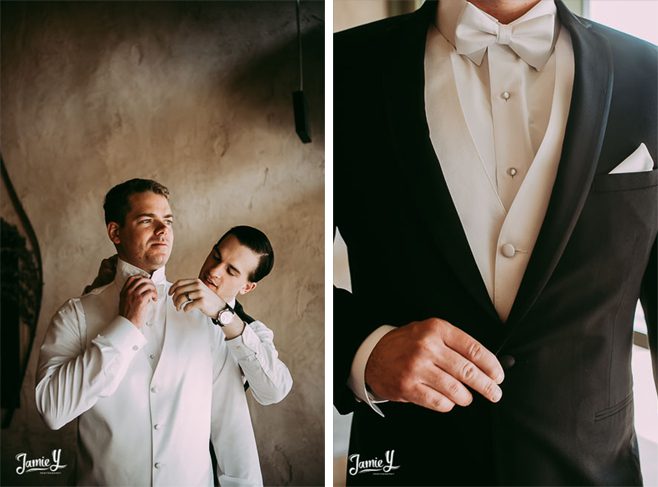 Las Vegas Springs Preserve Wedding!  Ashley & Grant were married last month at this amazing venue.
Their story as told by Ashley: "Our adventure together began in 2013 when we met in our Air Force pilot training class. We really hit it off when we flew our cross-country training flights in the T-6 on the same weekend and stopped in all the same cities. After that, we were in separable. In March 2017, Grant got down on one knee and proposed to Ashley on the beach in Charleston, SC with (to Ashley's surprise) the company of 4 lifelong friends and a weekend of celebration! The key to our relationship is that it doesn't matter where we are, it only matters that we we're together. We've moved from Oklahoma, to South Carolina, traveled around the world together, and now we live in Las Vegas, Nevada! We knew it was meant to be when home became a person, not a place."
Their wedding day was truly magical.  Their venue choice is one of the best it town because it provides a huge variety of locations to have photographs taken without having to leave the property.  All of the spring flowers were in full bloom and it was beautiful!
After Ashley & Grant finished up getting dressed and ready, they had a private first look in the rose garden.  We then had time for group and family photos before the ceremony.  After the ceremony we walked the grounds for some beautiful portraits of the newlyweds before they joined in the cocktail hour held in cactus alley.
The reception was held inside of the Divine Cafe with patio views of the strip and sunset.  Everyone had a great time!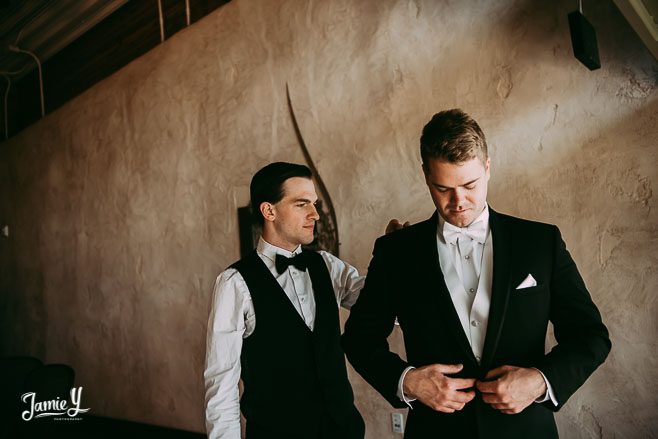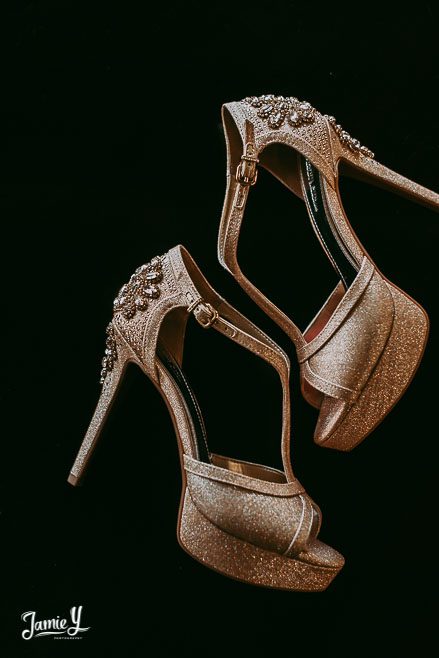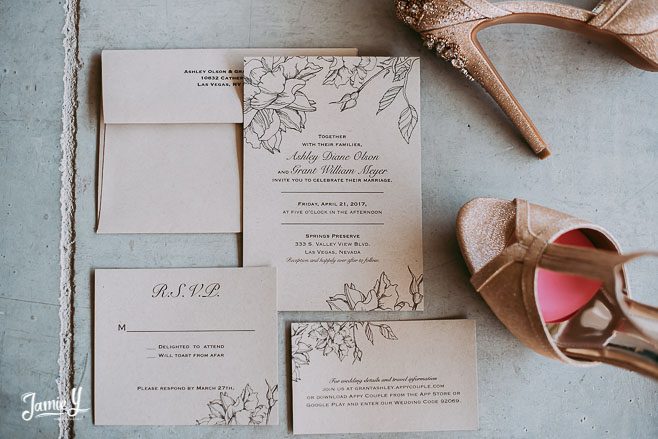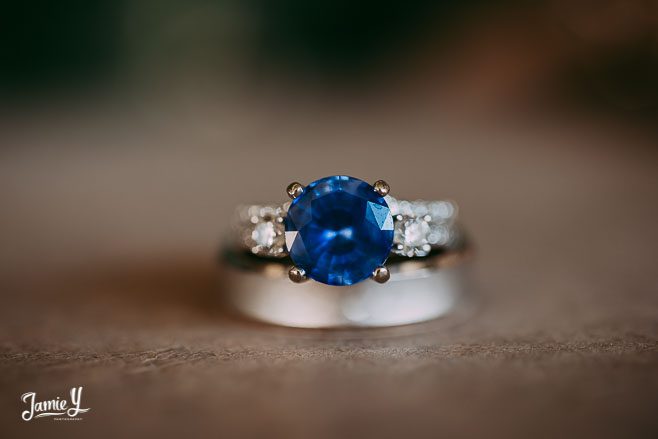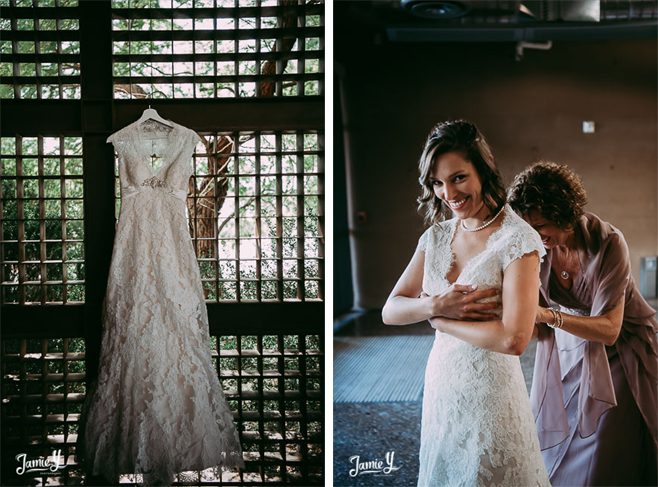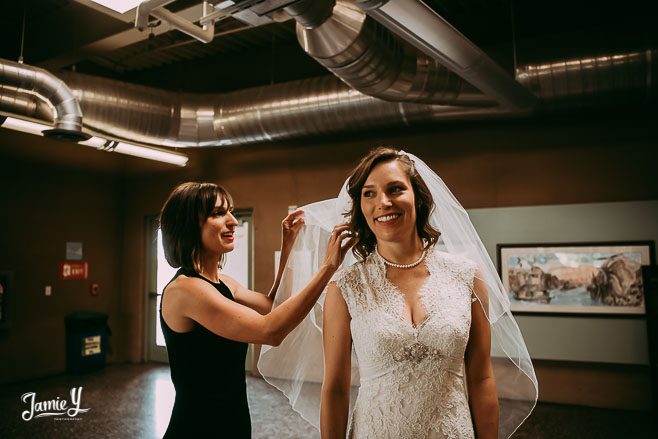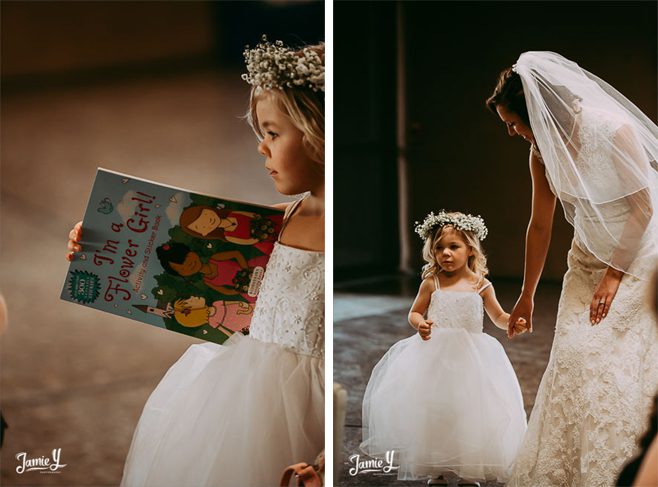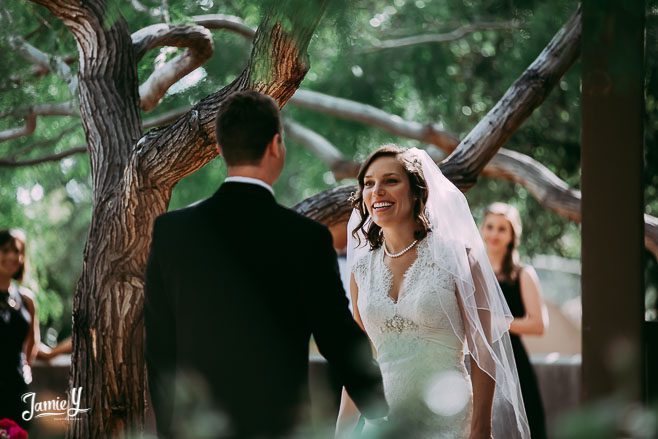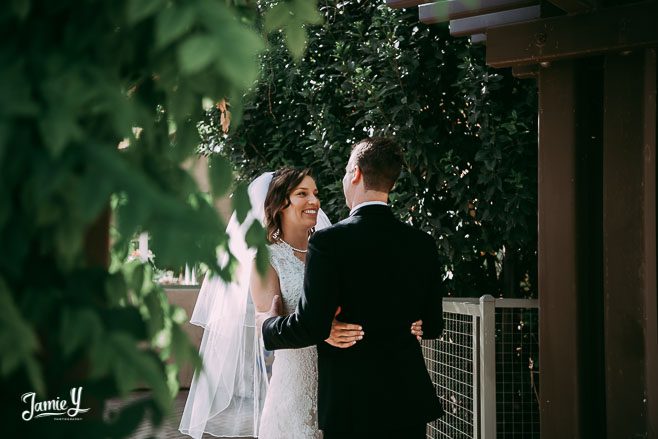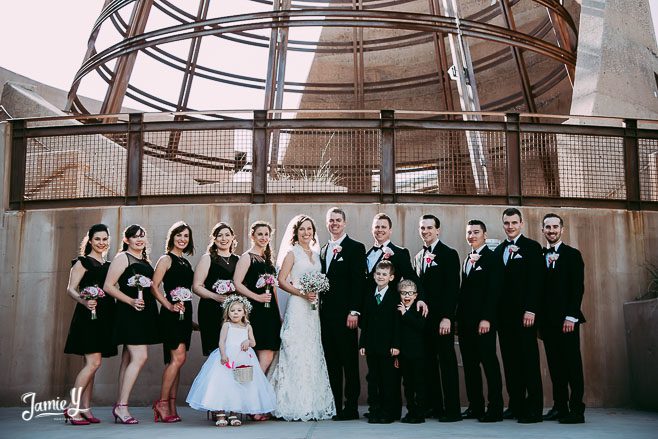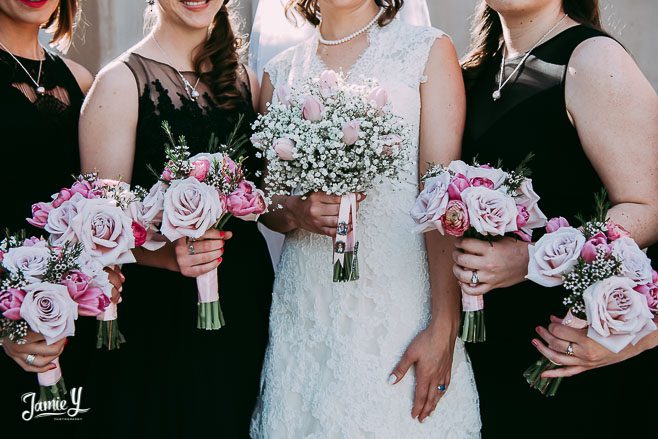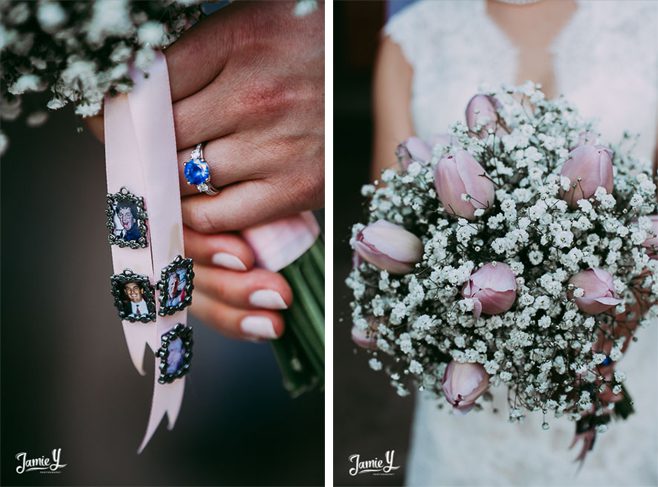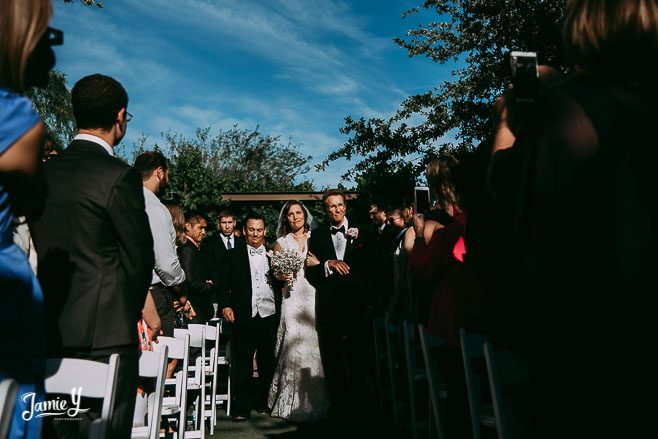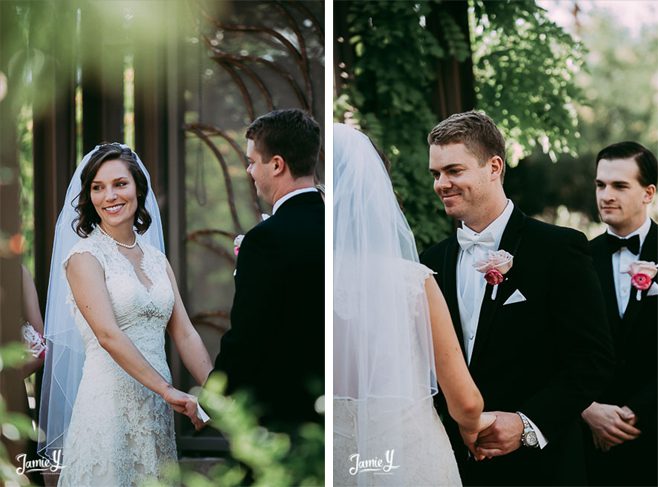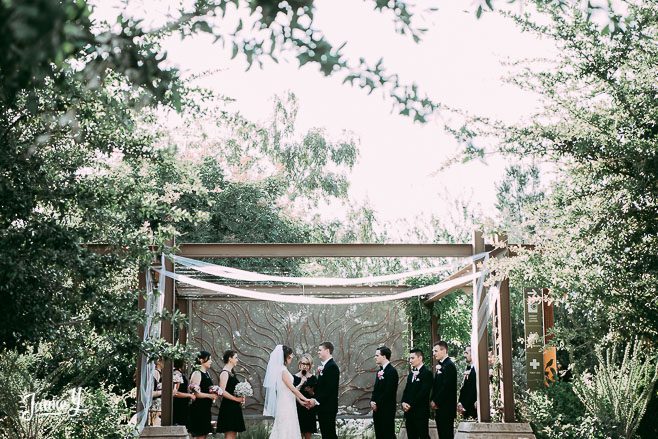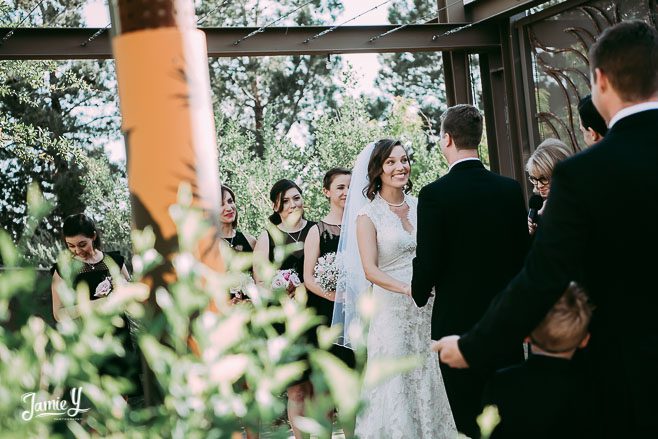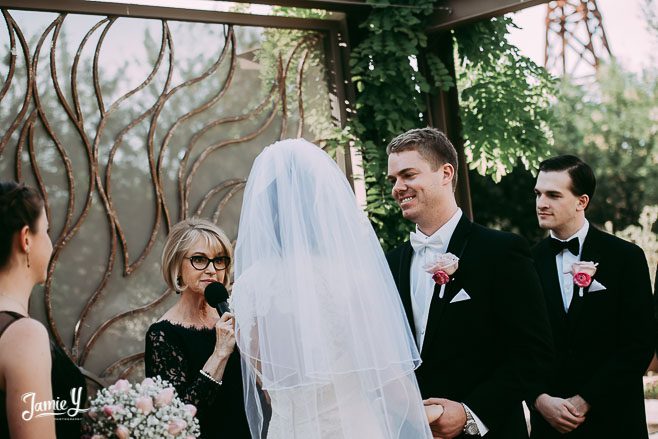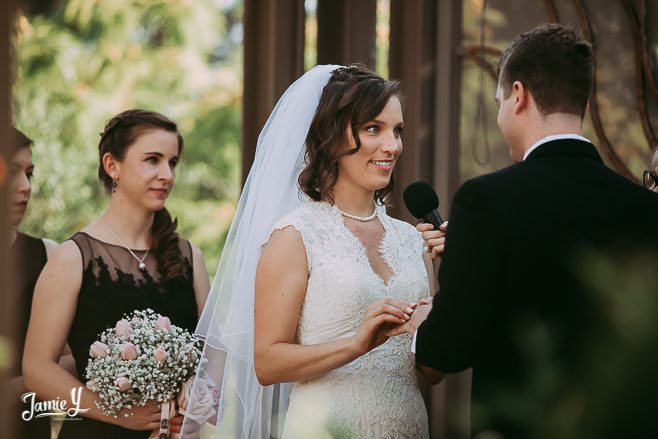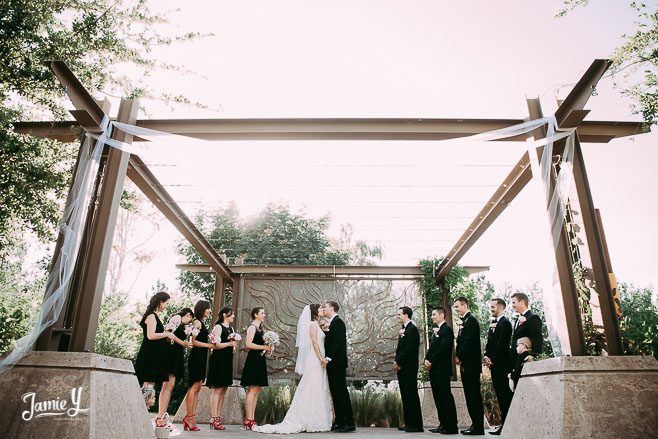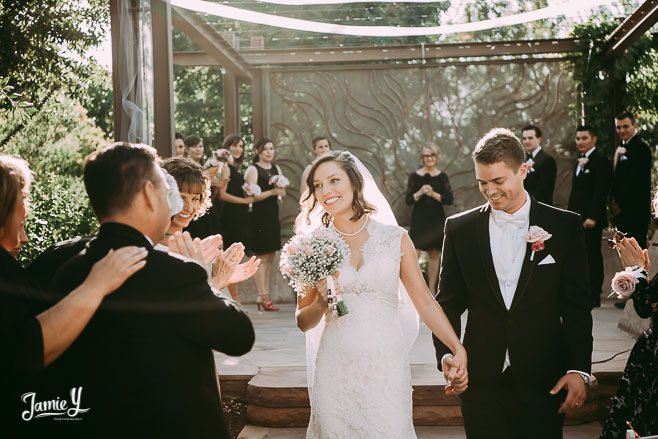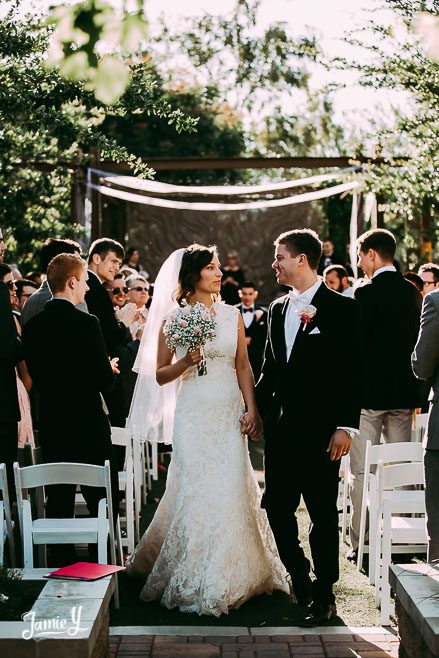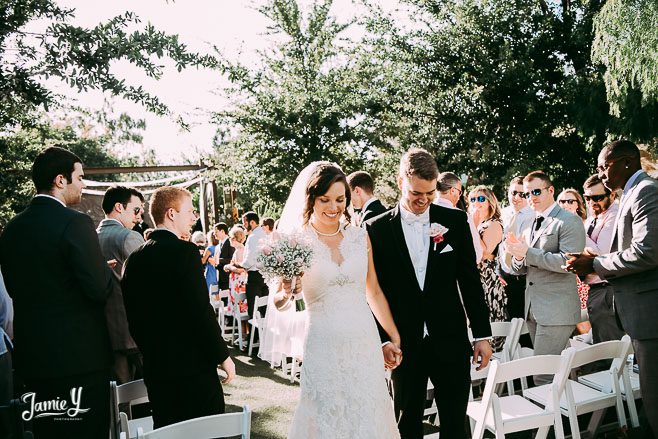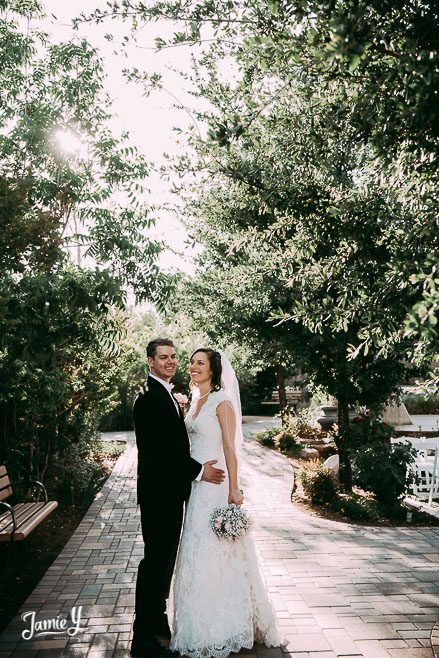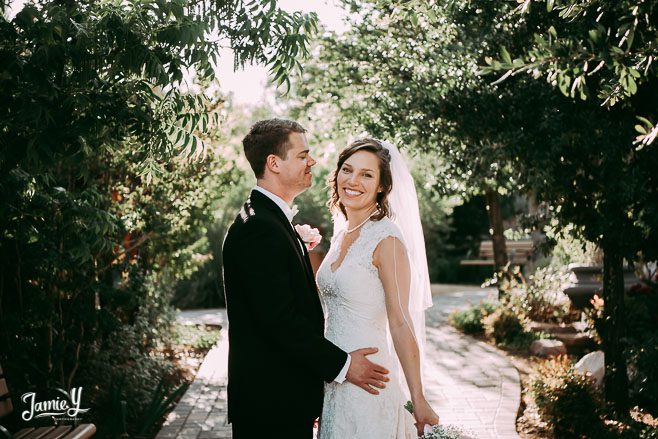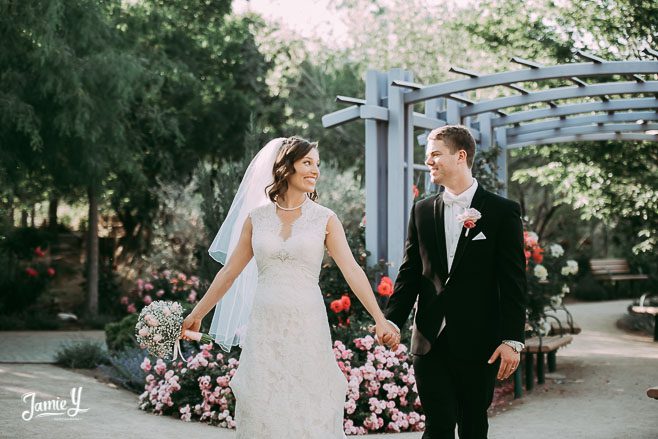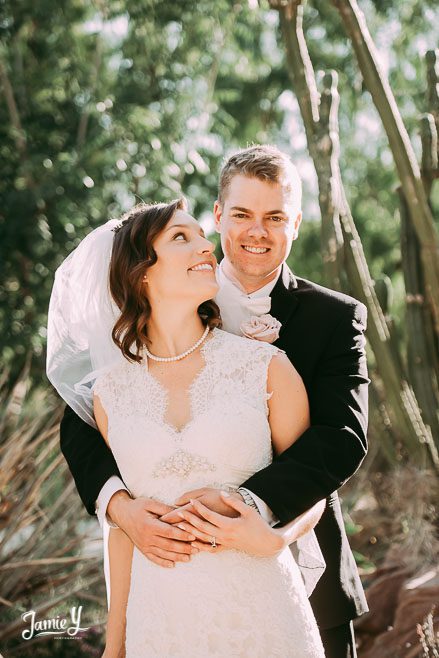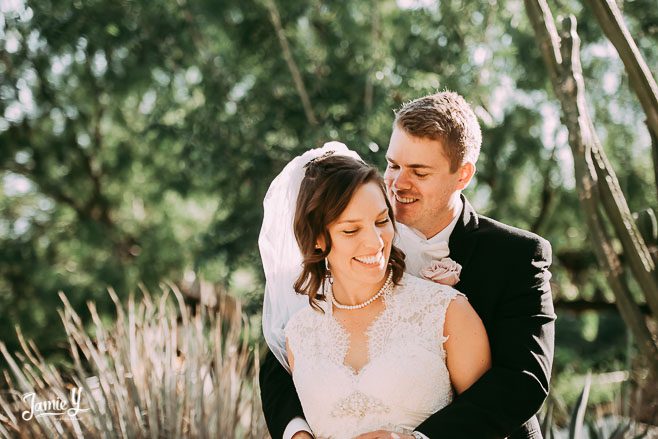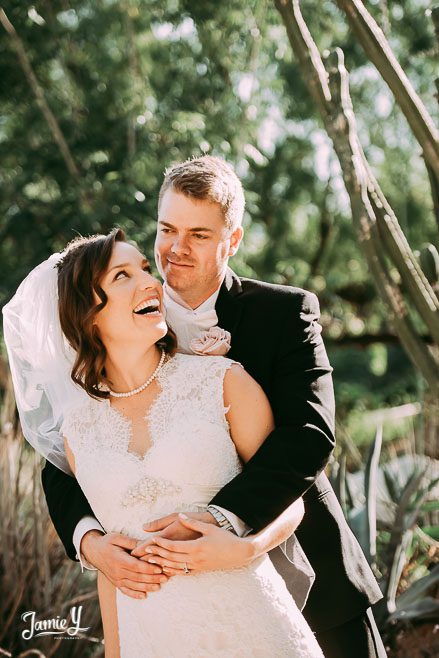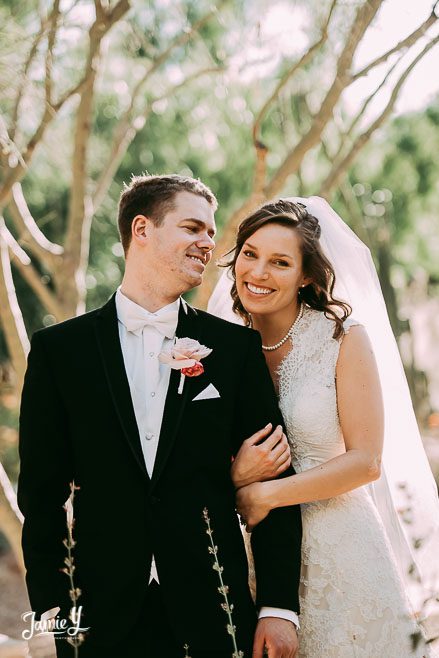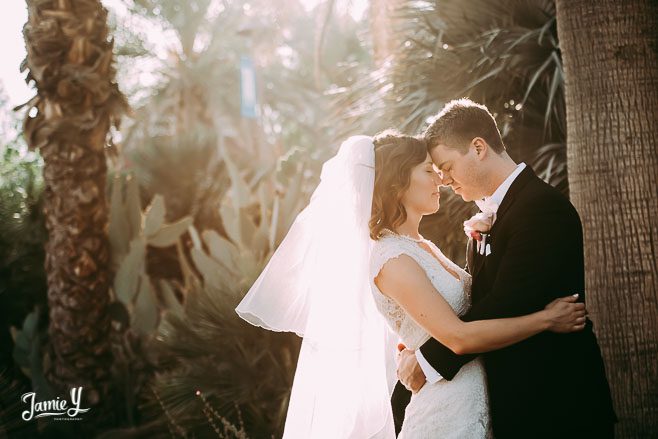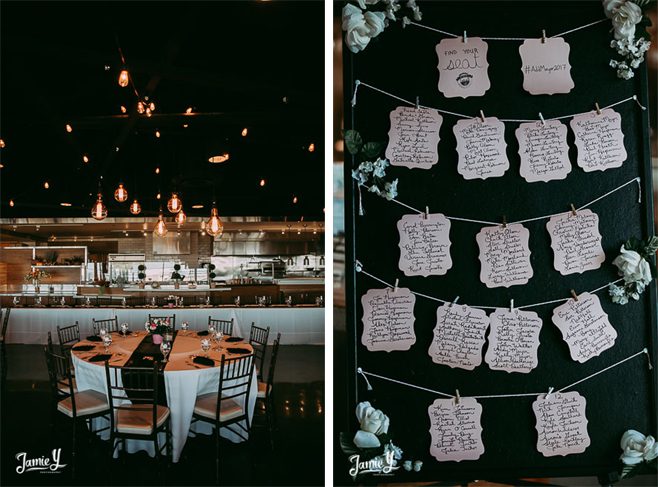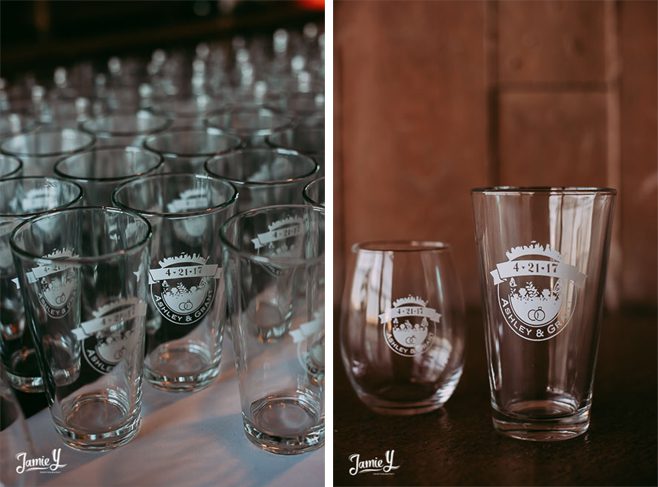 Upon entering the reception room, guest were greeted with a table full of personalized beer and wine glass favors.  They were told to grab a glass and uses that for their evening of drinking and then take it home after.
Ashley's cousin created this beautiful watercolor cake topper to top their gorgeous cake.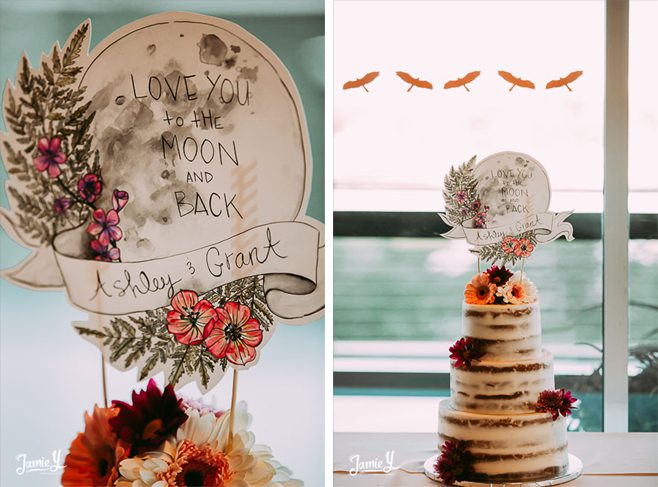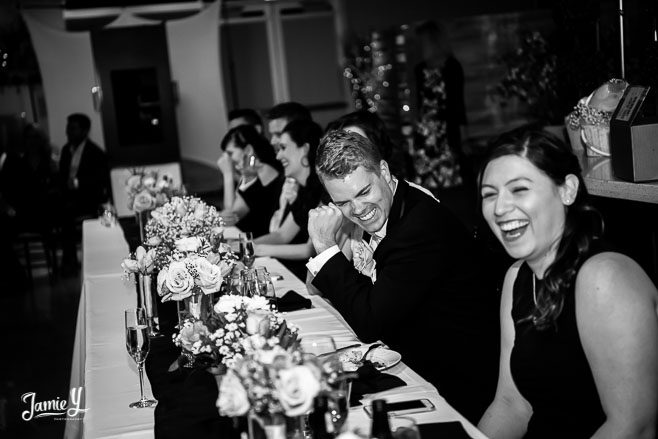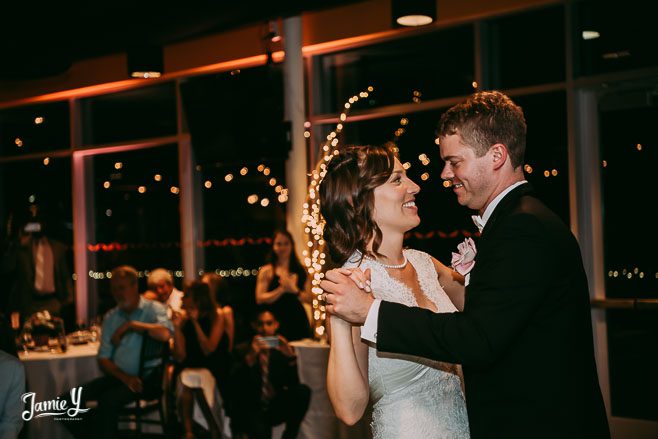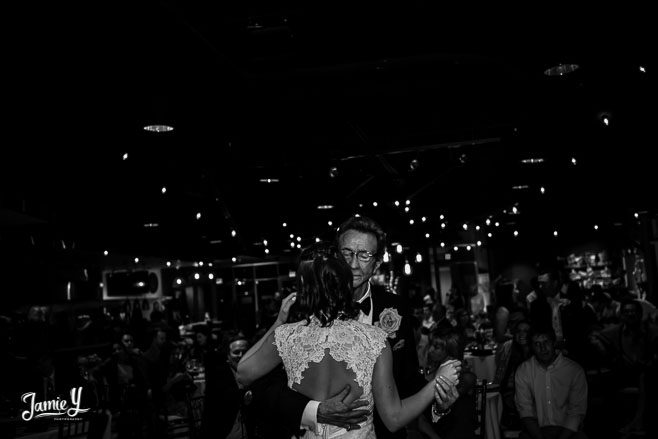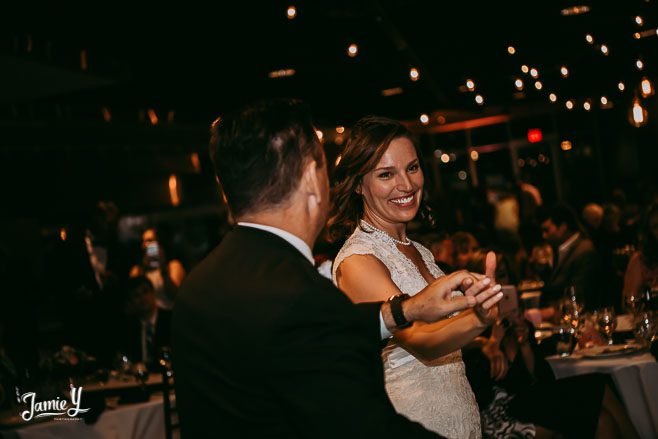 To see even more, watch the slideshow below.
Amazing team of vendors:
XO-Jamie
Ashley & Grant from JamieY Photography on Vimeo.