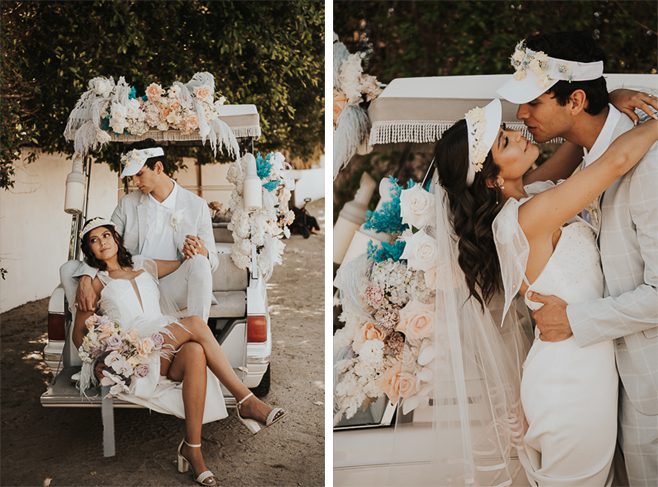 Yet another Palm Springs Elopement from the content retreat I went to.
As soon as I arrived I was immediately obsessed with this rad vintage golf cart all decked out with the most amazing florals from Flower Disco.
Palm Springs and golf go together pretty great and this was just the cutest elopement shoot ever.
I love how both the bride and groom have visors and the most stylish wedding attire.
The sky is the limit when planning your elopement.
Although I am based in Las Vegas, I travel to California often and am available for most Southern California weddings with little to no travel fee if enough hours are booked.
The amazing vendor team:
retreat: @rideordieretreats
floral + event design: @flowerdisco_
lead photographers: @itsmelrey @rachelartimephoto
styling: @natalieejogray
models: @dishsoph @chriscdanielss
dress designer: @rimearodaky
dress shop: @lovelybridela
hair/makeup: @radical.ritual
veils: @janerhyanthecollection
stationary: @sundownpaper
cake: @cakthebakery
officiant: @ladylovebandit
Palm Springs Elopement