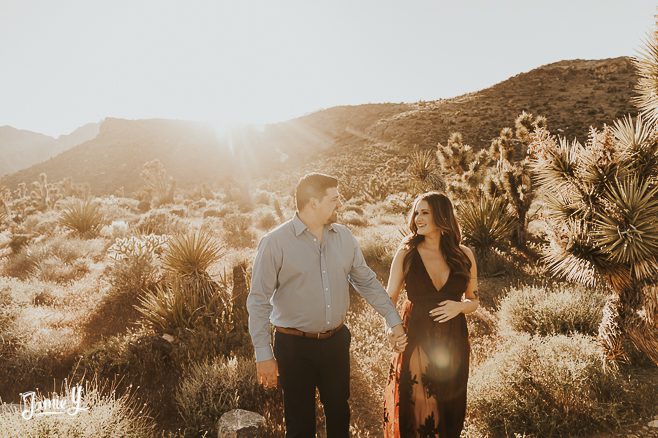 Happy to be sharing this Las Vegas Maternity Desert Photography session with everyone today. It has been pretty quiet around here, but is slowly starting to pick up a little bit again. I photographed Meagan & Jerry's engagement photos in September of 2018. You can view them here. I just love when previous couples and brides contact me to continue to photograph their family milestones.
Meagan wanted a desert cactus location for her photos and we went to one of my favorite spots. Perfect sunset time for a beautiful warm photo shoot.
It has been so great to start shooting again a little bit. It has been hard to motivated and creative but this shoot was just what I needed to slowly start getting back into the swing of things. Can't wait to see photos of this cute little baby when it is born.
XO-Jamie