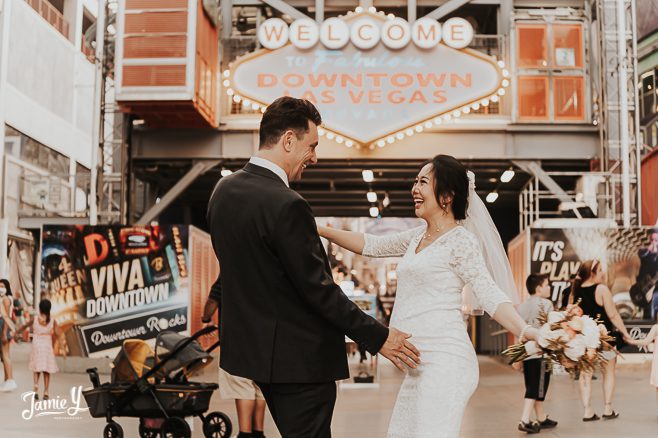 I haven't been blogging nearly as much as usual. Partly because I haven't been shooting much, but also because doing anything extra has been mentally challenging. I enjoy going out and photographing weddings like this Las Vegas Elopement During COVID, but the office work has fallen behind a little. This week I have been spending more time in the office and doing more so I am excited to share this blog with everyone. I have a few more shoots and weddings I will be sharing soon as well. Just a little reminder that it is totally normal to feel uninspired and not creative and like not doing anything extra right now. So we should all be not too hard on ourselves.
Now onto this beautiful couple Ai & Tony. They had a wedding scheduled for California, but COVID caused them to have to change their plans. Ai contacted me a few days before their wedding to check and see if I was available. Thankfully I was and I was able to capture these two and their love.
Their ceremony took place at the Little White Chapel. Friends and family drove down and they had an intimate number of guests. After the ceremony we all headed down to the downtown area for more photos.
Ai's mom even had a zoom call with family overseas so they could see some of the wedding and photoshoot taking place.
Ai & Tony are expecting a baby soon and it is sure to be an amazing year for them both.
Thanks for checking out this Las Vegas Elopement During COVID and stay safe out there.
XO-Jamie