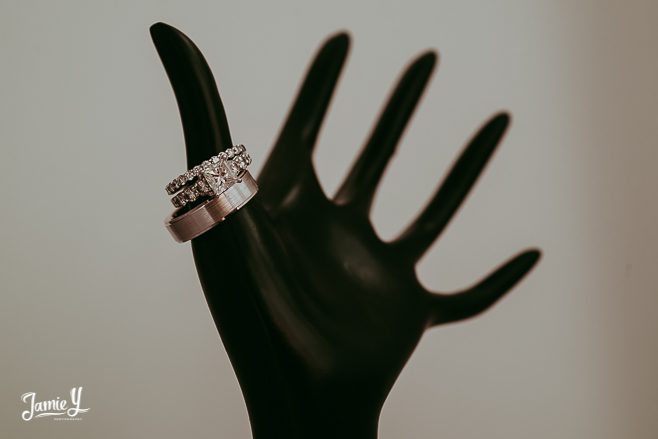 So excited to share this amazing wedding day of Maggie & Steve's.  They got married earlier this month at the Keep Memory Alive center in Las Vegas.  Here is their story as told by Maggie: "Maggie and Steve were friends for years before they got together. It wasn't until their marriages fell apart around the same time that the friendship became something more. Newly single, Steve and Maggie had a chance to reinvent themselves, or maybe a better way to say it is they finally were able to become who they wanted to be. And the more they became the person they always wanted to be, the more they realized that the other person was the one they always wanted to be with. Love bloomed quickly, and so did their adventures. From backpacking to electronic music festivals, Steve and Maggie make every moment as beautiful and intense as their passion. They never apologize for their attraction. They always embrace the ridiculous. When asked the secret to their relationship, they say: "Total honesty and great sex." To this day, they are constantly fulfilling each other fantasies. And they know things will only get better."
This wedding day was one of my all time favorites.  There was so much love and fun in the air from the couple and everyone in attendance.  We started off at a rental home all the way up on the mountain in East Las Vegas with a view of the whole city.  Some of their "squad" stayed with them at the large home and were all there for some photos.  Maggie & Steve did a first look on the property and then we took a bunch of photos before heading out to the ceremony and reception site.
At their venue, they had a backdrop for a step and repeat.  This is where they took all their family and guest photos.  The event had sort of a night club feel to it.  There was a dress code which required guests to wear certain colors and a formal look.  Members of their family and friends were all a part of the celebration.  Each section of the night was introduced by a different person who acted as the MC for that.  Even the ceremony itself was performed by a friend.  The whole thing was filled with so many laughs and smiles.  During one of their vows they said they would be each others festy besty.  Maggie's daughter had a matching dress and they danced the night away together twirling their dresses as they did.
One of the best introductions was the food.  Maggie's mom and sister were tasked with introducing the meal.  They went all out and created a few minute long "Introduce The Food" rap song.  It was so great!  So many wonderful highlights to the evening.  Steve's son was the DJ and kept the crowd on the dance floor all night long.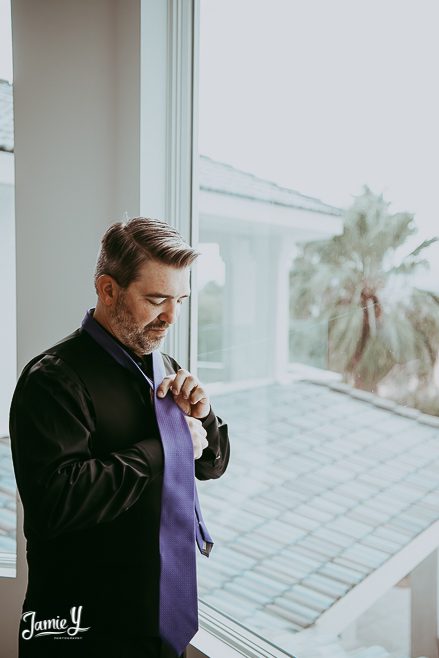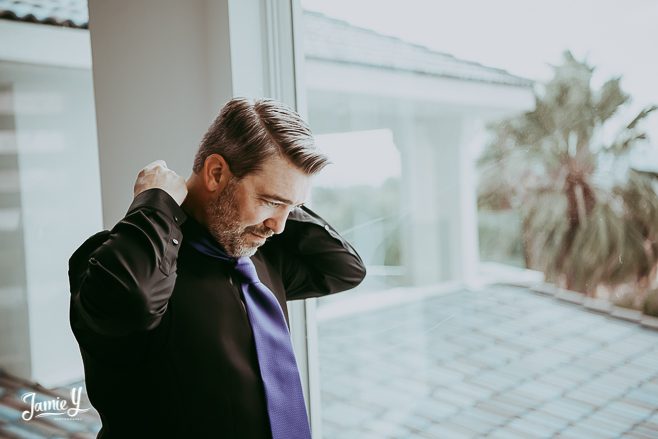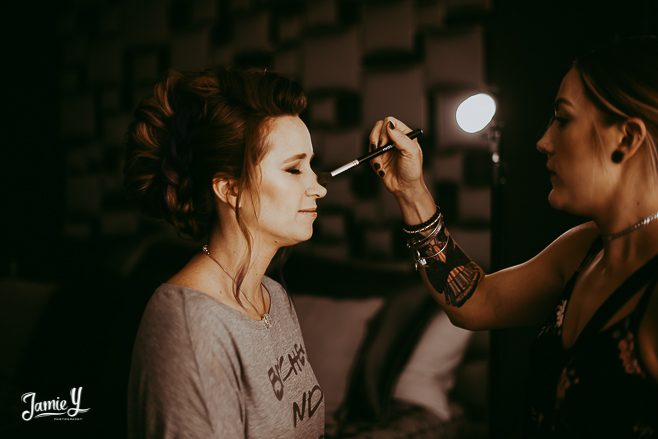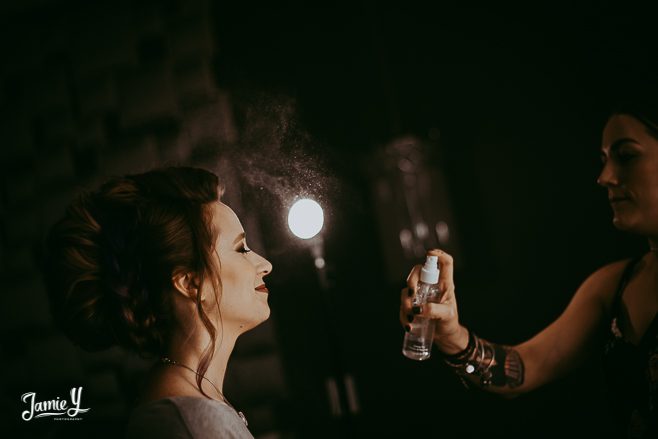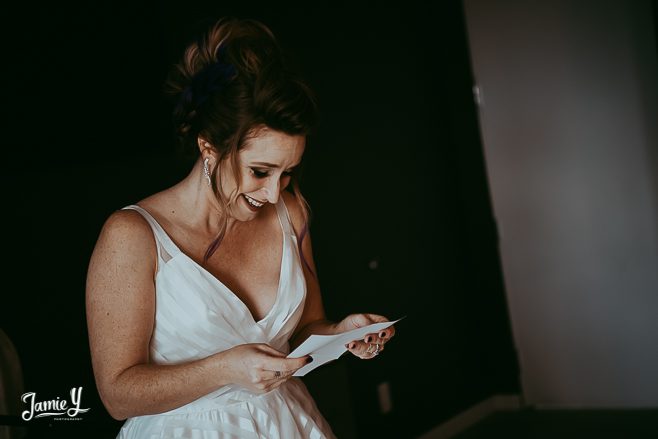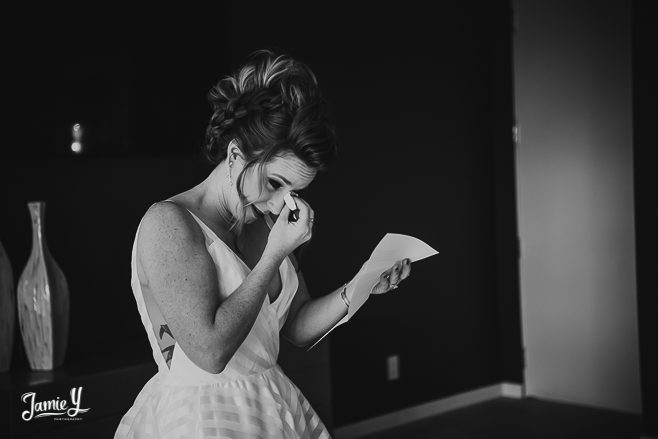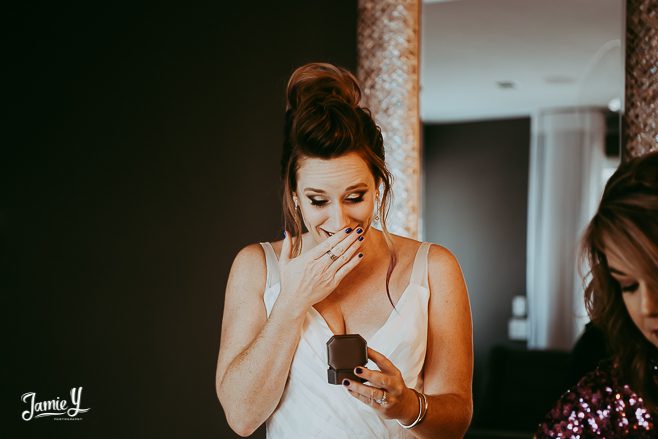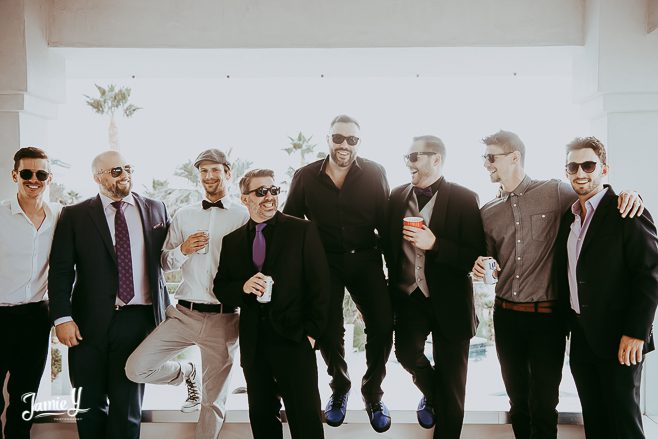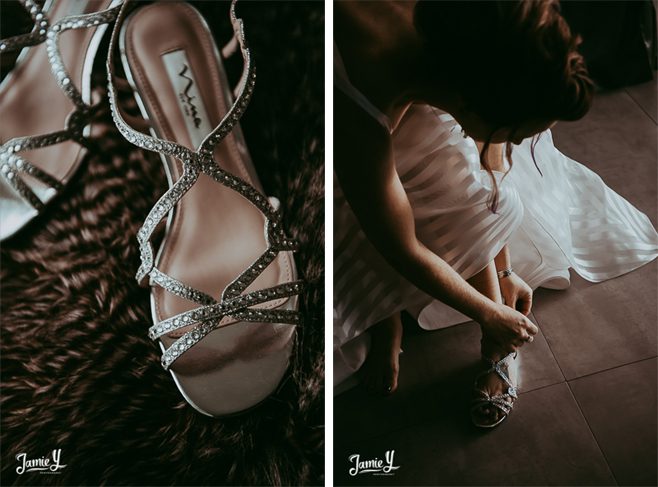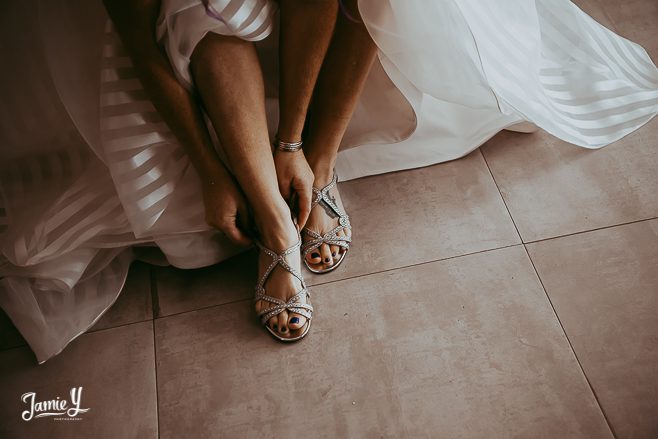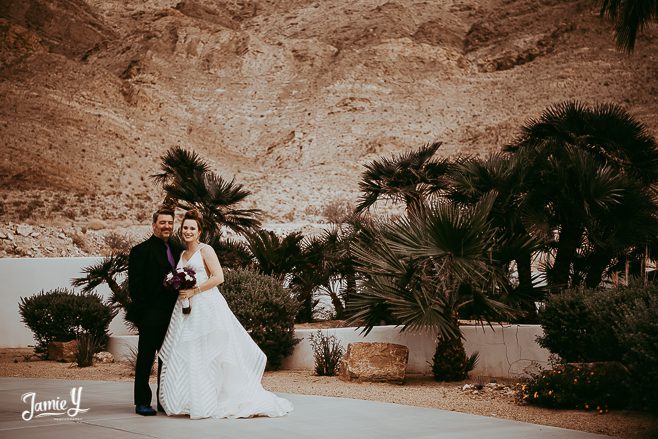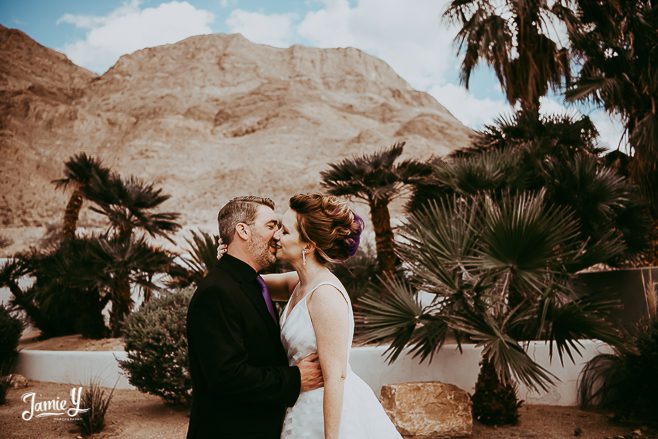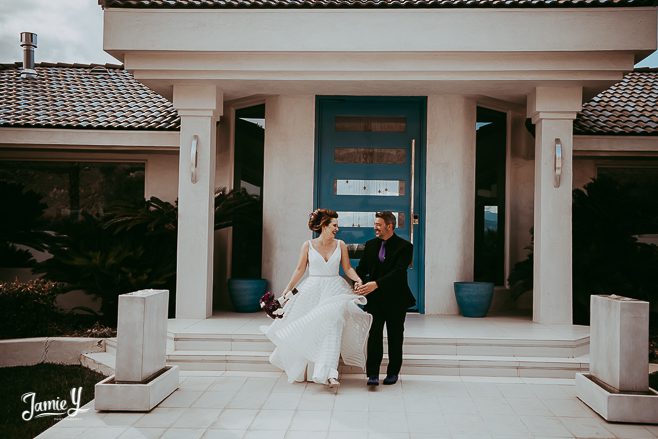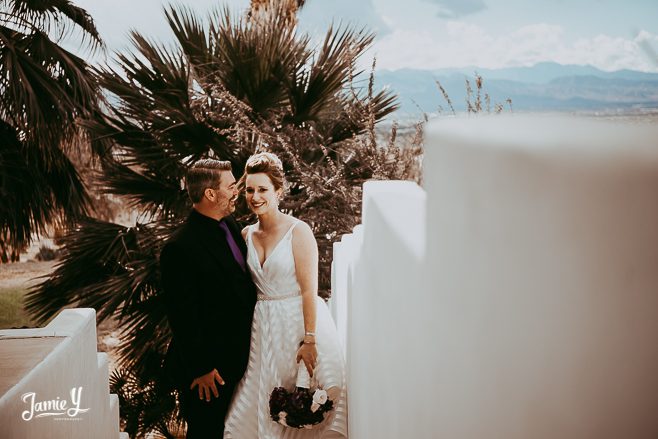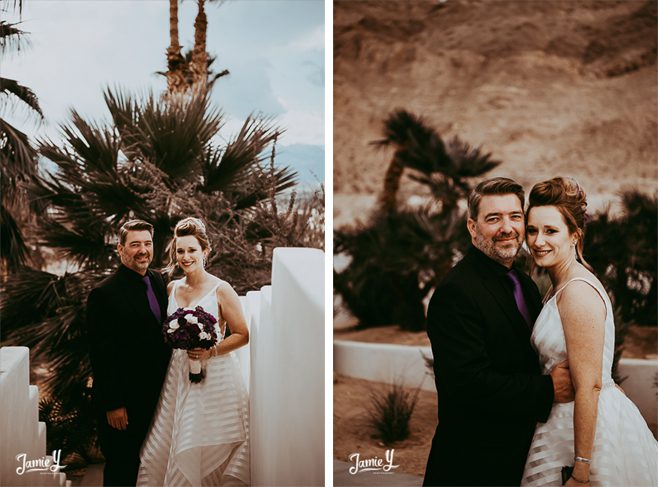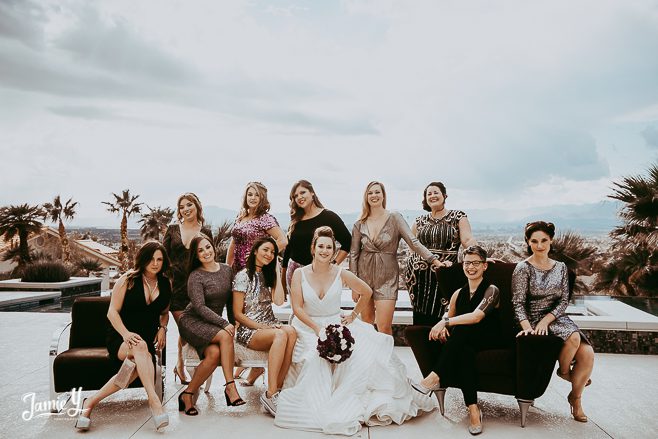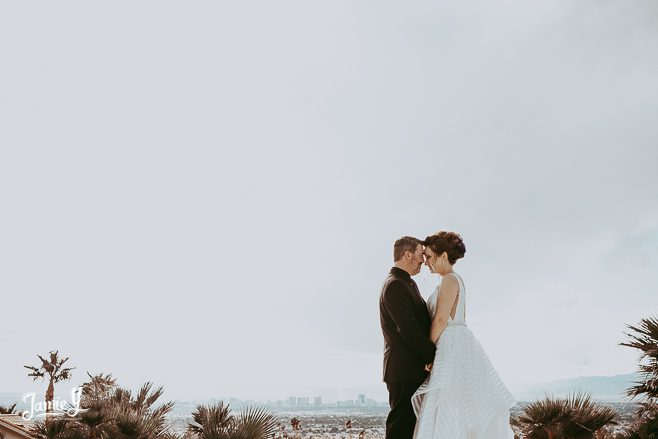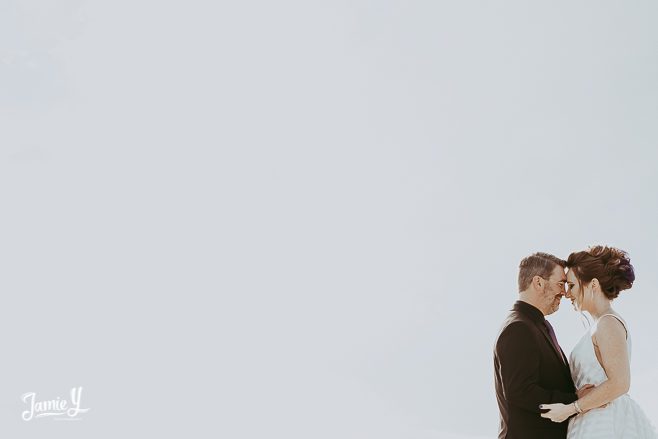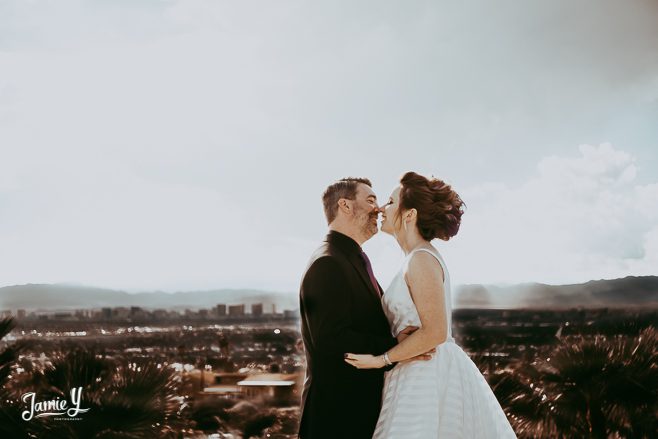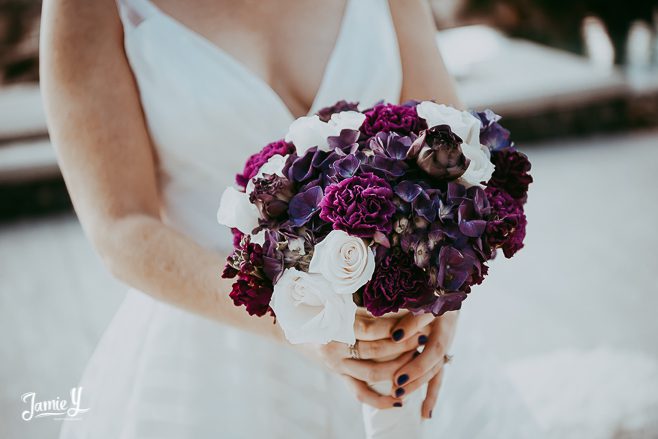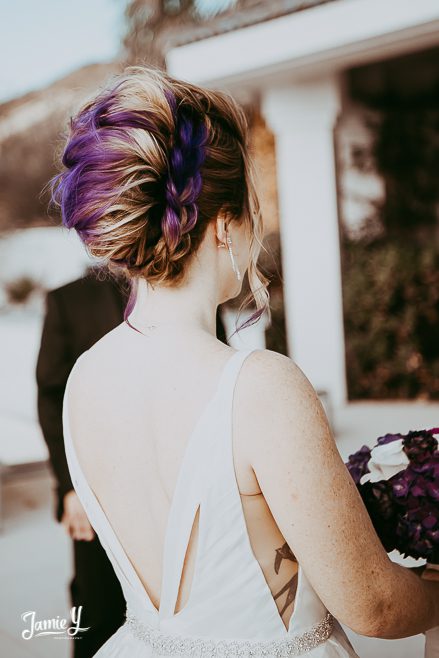 I mean how amazing is Maggie's bridal purple mohawk up do.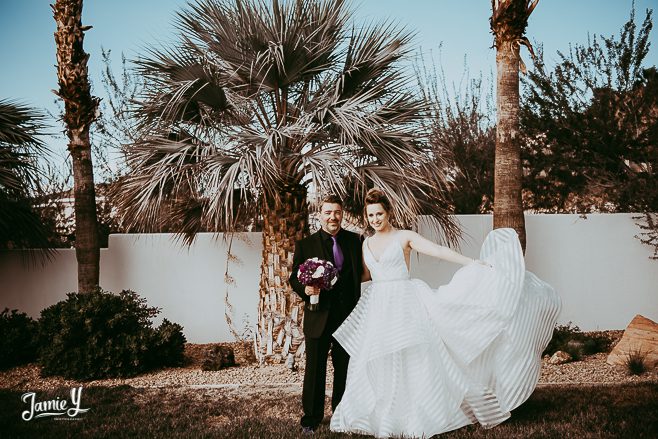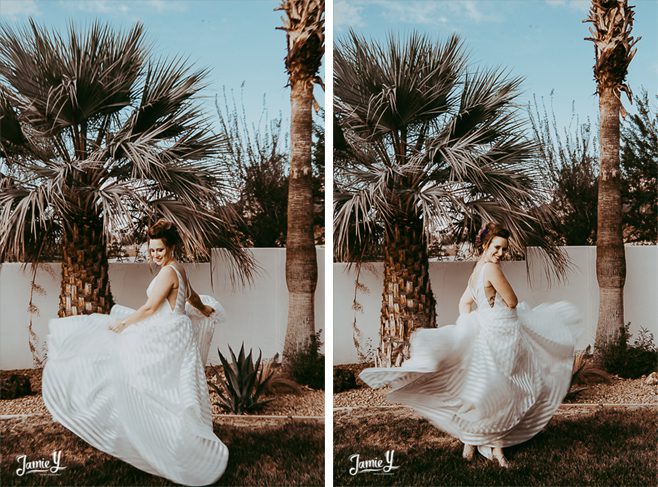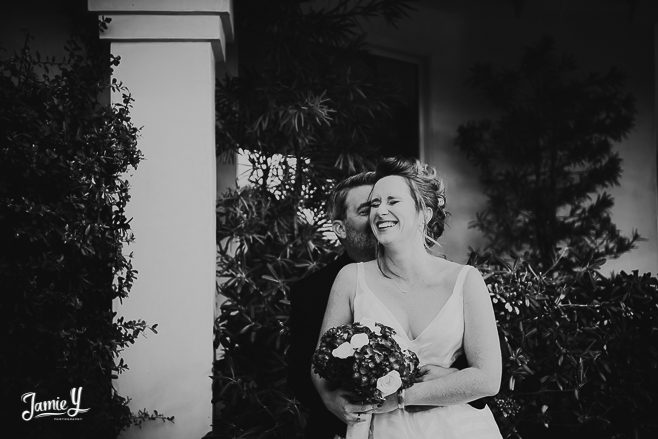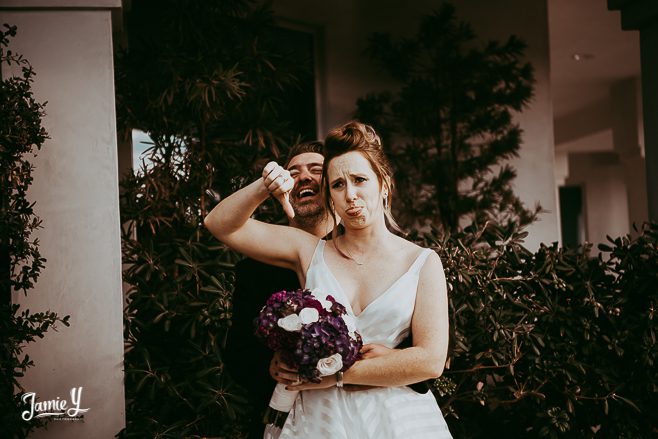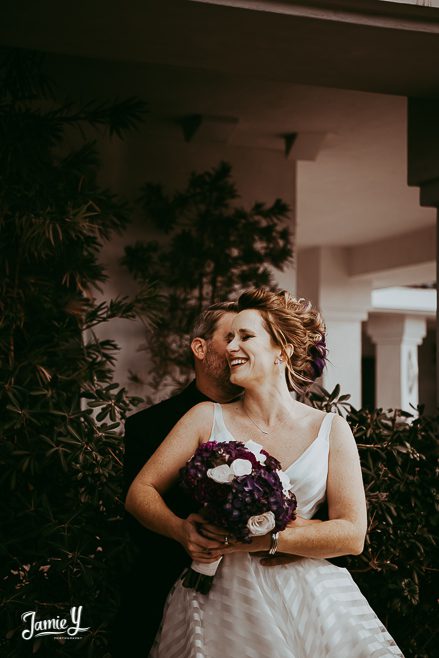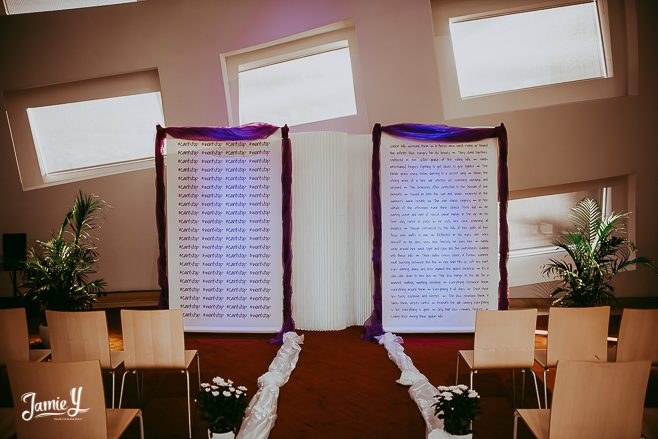 These panels with #cantstop #wontstop on one and a poem on the other were used when Steve proposed to Maggie.  They played the video of the proposal during cocktail hour.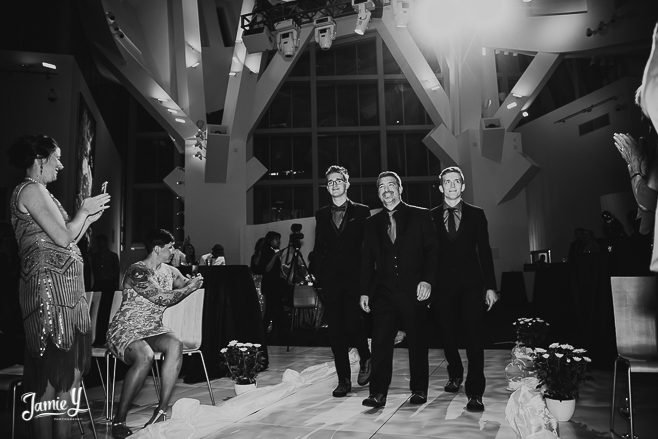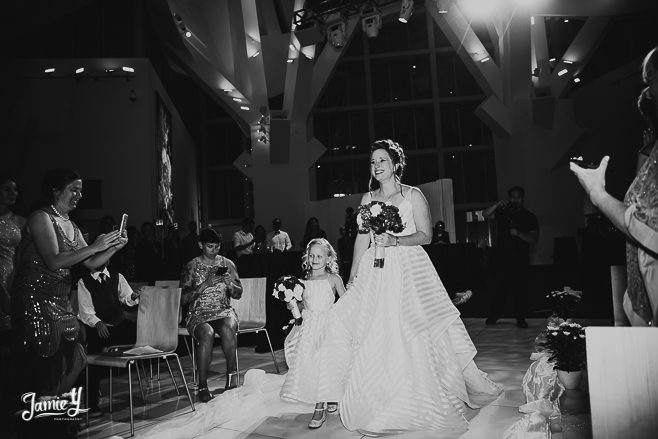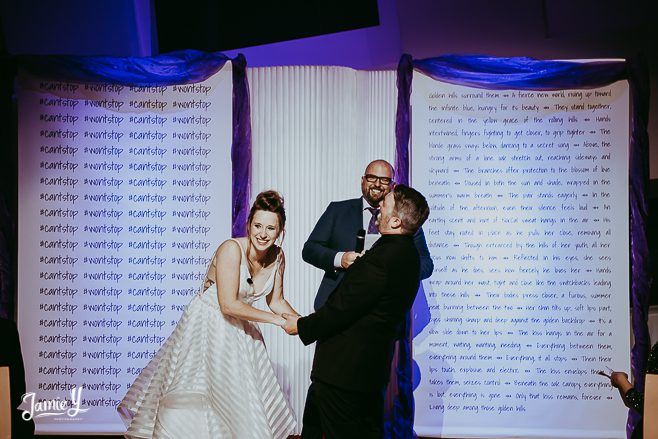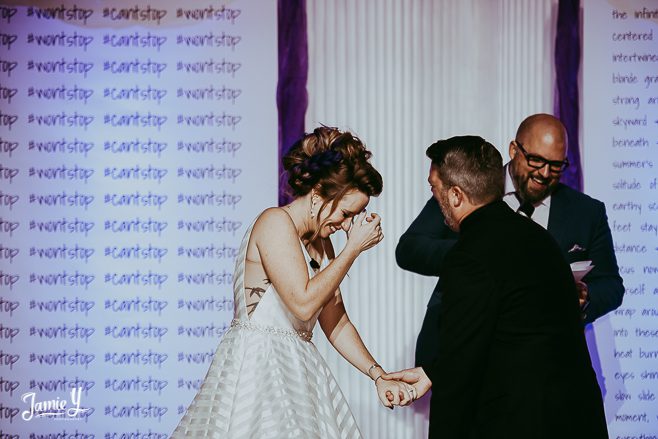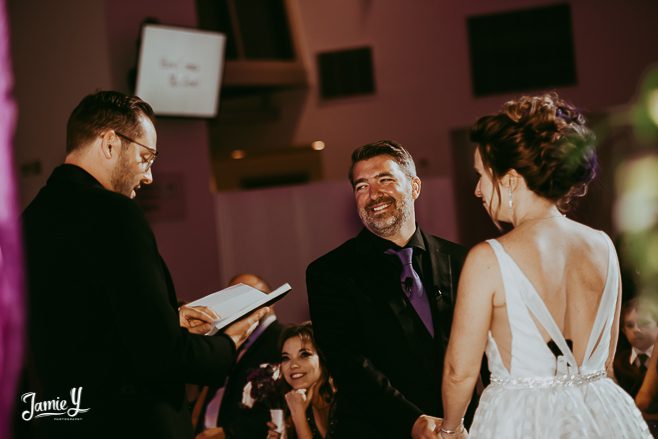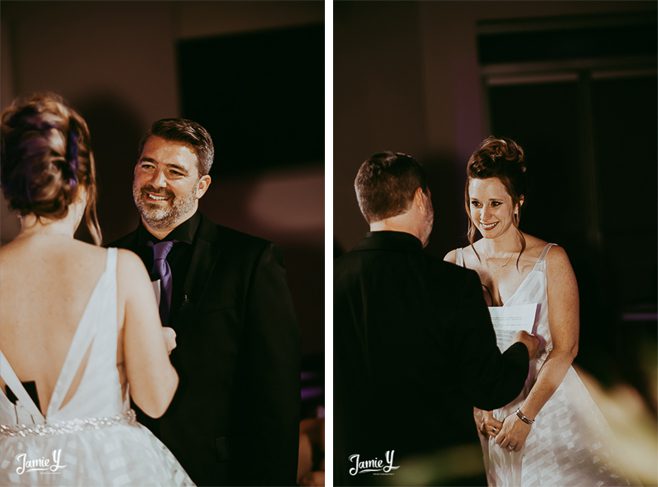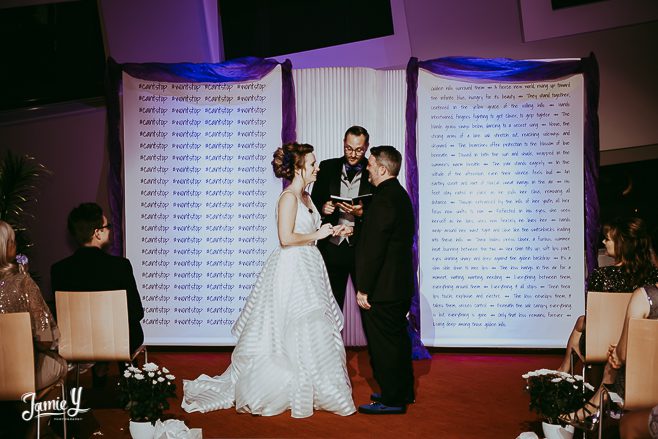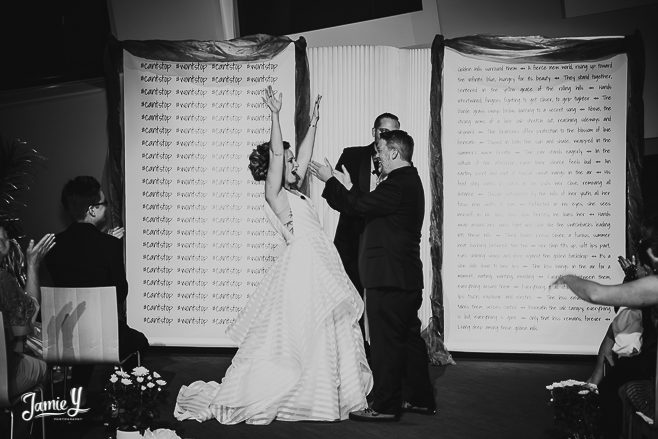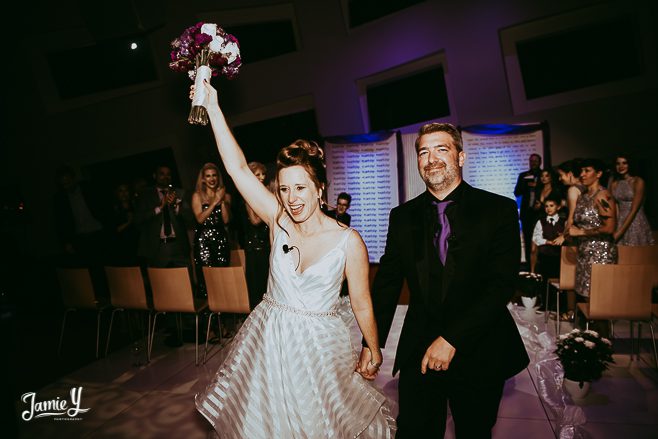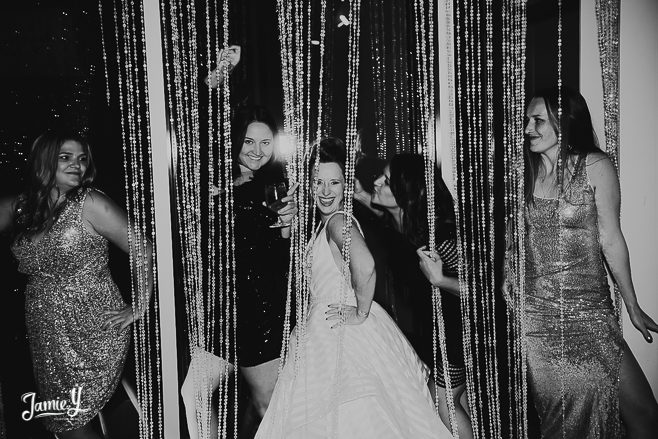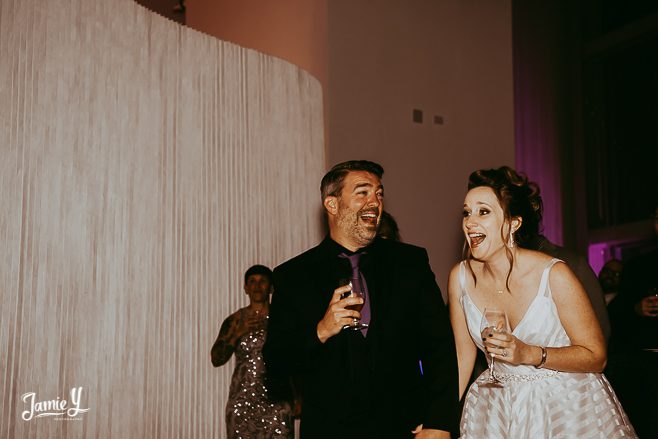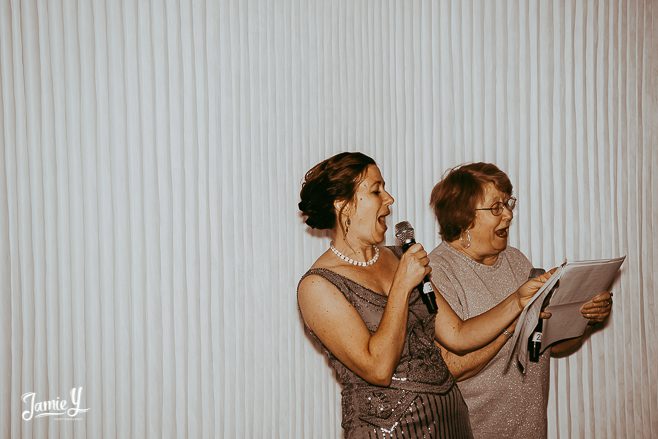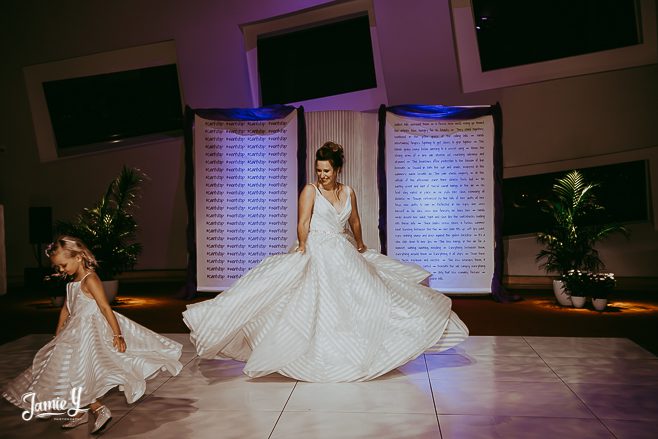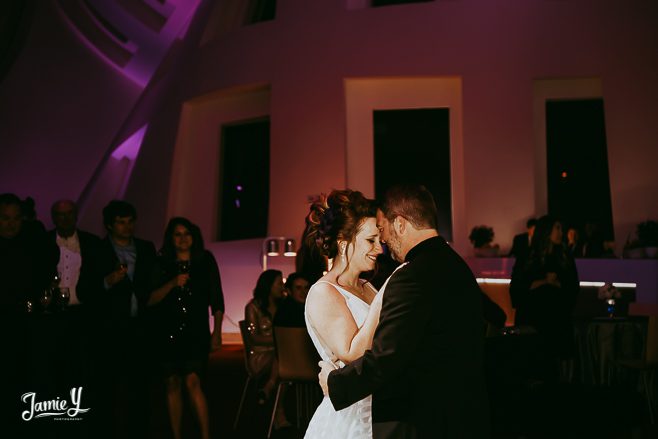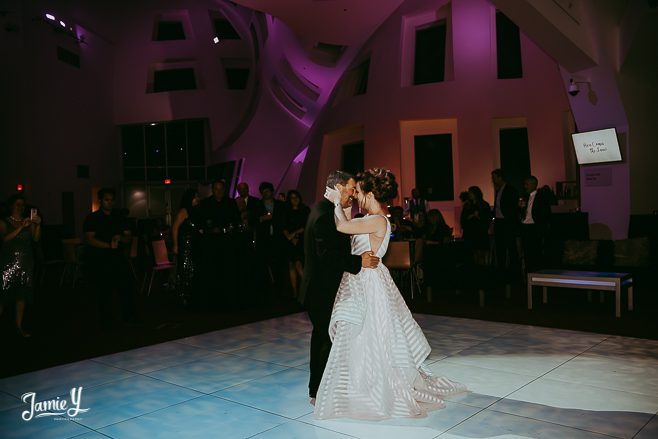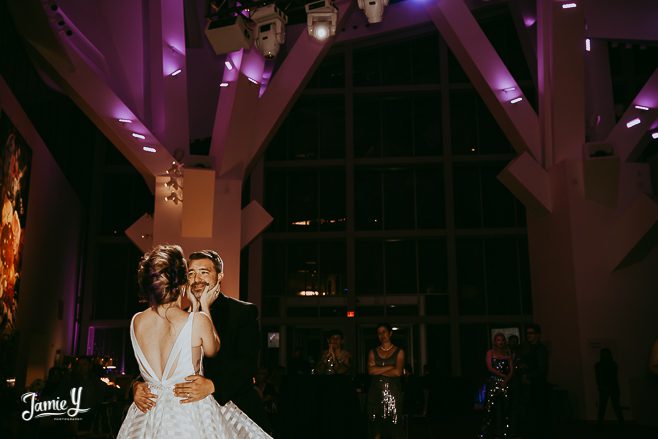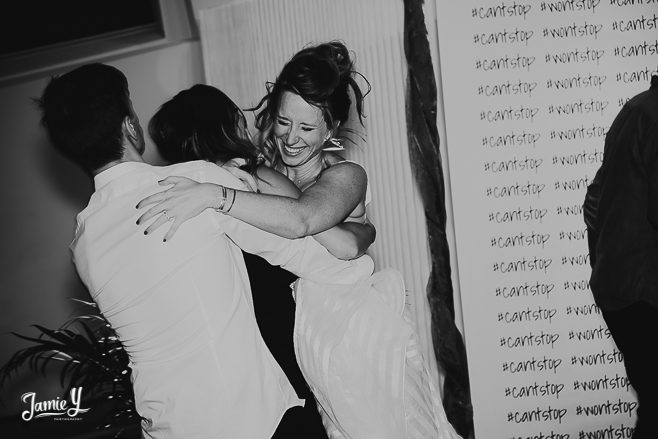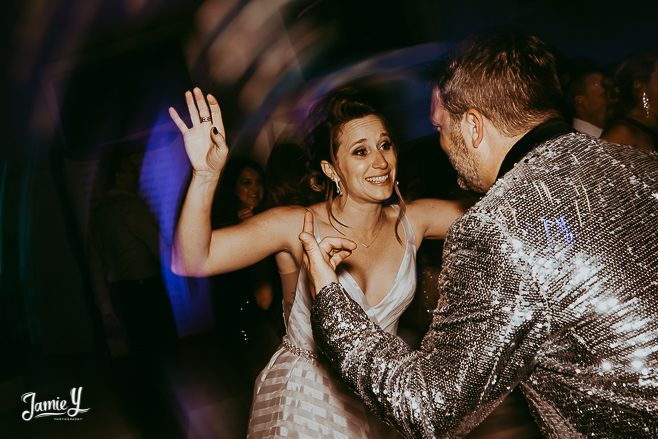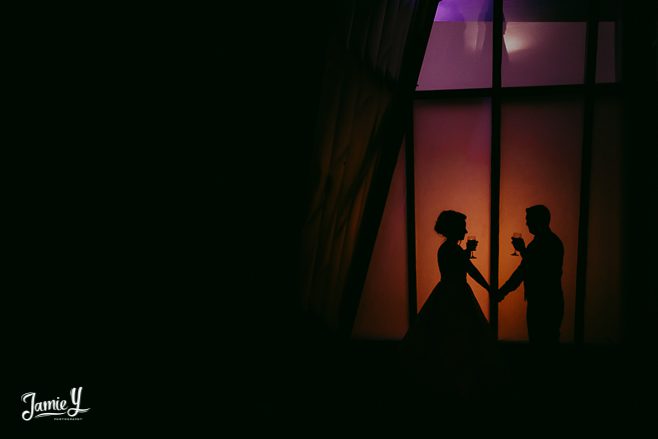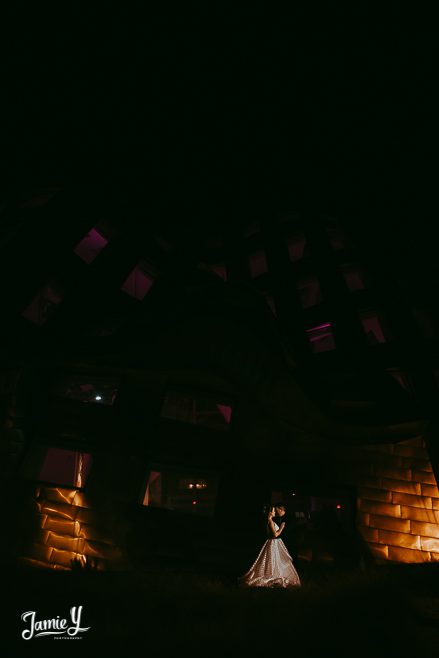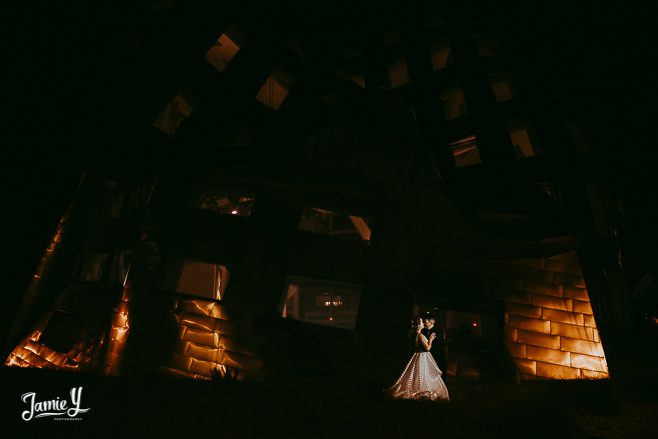 Maggie & Steve had a total blast at their wedding and really left quite an impression on me.  Congrats you two!!!
To see even more, watch the slideshow below.
Vendor Team:
Getting Ready Location: Probst Way Home Rental
Ceremony & Reception Venue: Keep Memory Alive Center
Dress: Hayley Paige
Hair/Makeup: Amelia C & Co.
Cake Pops: Las Vegas Custom Cakes
Coordinator: New Romantix
Videography: Shy McGrath
Keep Memory Alive Center Wedding Las Vegas