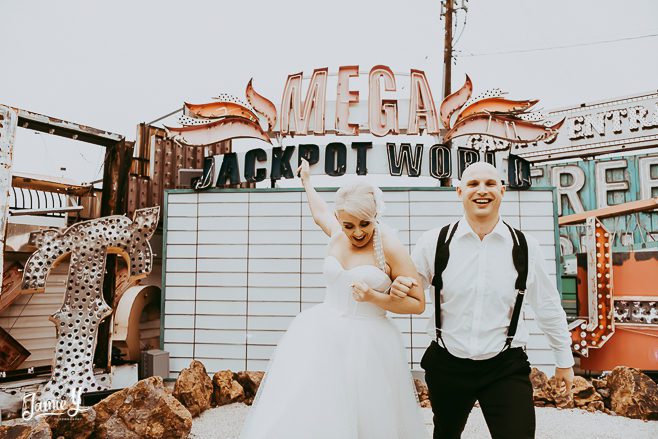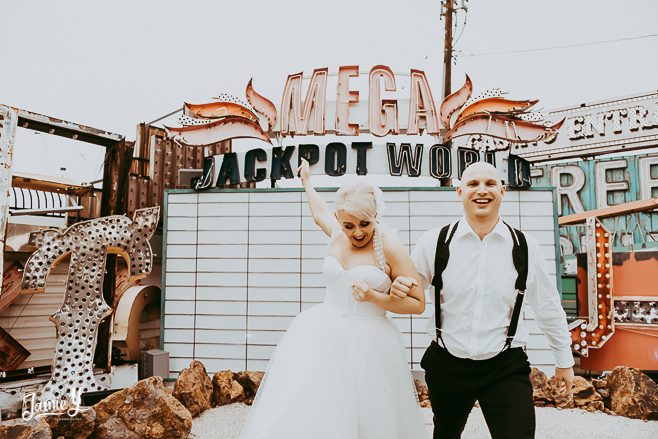 Today's post is an Elopement In Downtown Las Vegas. Kenda & Marcus came all the way to Vegas from Australia for their elopement. They booked me for 3 hours for some fun photos in the downtown area as well as the Neon Museum north lot.
Unfortunately, it was one of those once or twice a year days where it rained the entire day. But, you know how they say rain on your wedding day is good luck. So Kenda & Marcus definitely have good luck in their future.
We started out in the Freemont Street area where they have a canopy. However, that canopy did not protect from the rain as much as I thought it would. Another little situation we had was Marcus's shoes. Apparently leather bottom shoes do not fare well in the rain. They were basically like little sleds and it was very hard for him to even walk.
We found some little out of the way areas with shield from the rain. Headed to the Neon Museum where they thankfully had umbrellas and the rain wasn't quite so strong.
After the Neon Museum, they cut their cake and tried it out in the parking lot. Finally, we headed back to the downtown area to get some of the more industrial looking areas. They had a champagne toast in the alley and the rain stopped just enough at the end that we were able to get some shots without the umbrella.
To see even more from this fun day, check out the slideshow below.
Brides Dress: House of Mooshki
XO-Jamie
Elopement In Downtown Las Vegas