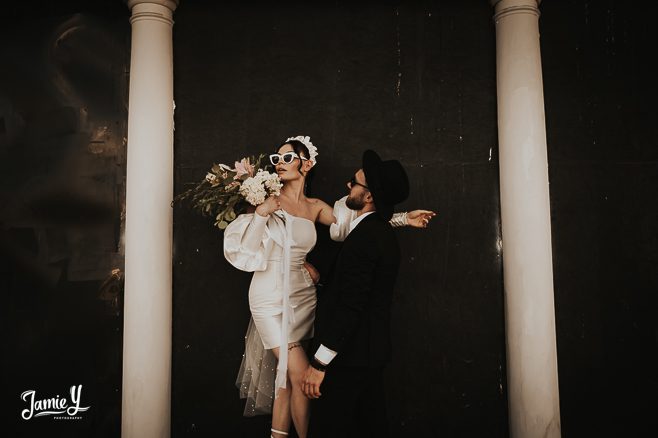 Super excited to finally share this Edgy Rock N Roll Little White Chapel Wedding with everyone.  These two totally rocked my world.
Estera & Rafal came all the way from Poland for their wedding in Vegas.  Estera made her flowers and I think she may have even made her dress.
The ceremony was held at the tunnel of love at the Little White Chapel.  Instead of heading downtown after, we walked around the area near the chapel.  They brought dunkin donuts and we popped a bottle of champagne as well.  The couple scoped out the area beforehand so they knew where they wanted to go.  I was happy to explore the area and we found some really amazing spots.
Estera works in fashion and photography so she really knows how to pose and work it for the camera.  I always help my couples with posing, but these two needed very little coaching.
Thanks for checking out the blog.
xo-Jamie
Edgy Rock N Roll Little White Chapel Wedding