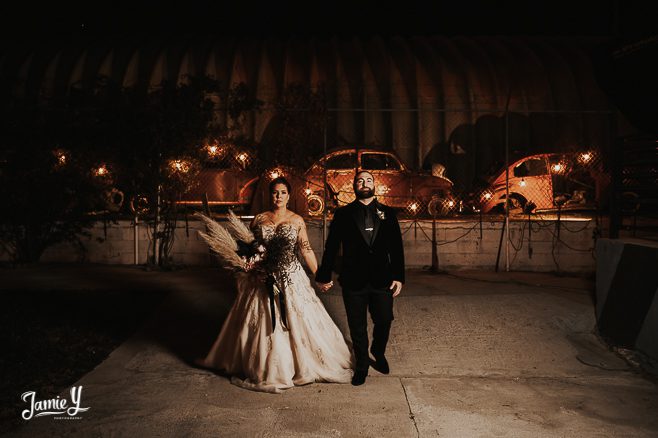 Super pumped to share this Doyle Las Vegas Wedding with everyone today. Kelly is actually one of my friends and I have been photographing her and her family pretty much since I started ten years ago.
Kelly & Josh chose The Doyle for their wedding venue. The reception and ceremony both took place at the warehouse industrial venue. I arrived about a half hour before sunset. We took some photos with Kelly and her daughter and best friend as well as some of the details. The ceremony took place after dark and their couples portraits took place then as well.
It was a fabulous wedding. The ceremony was super sweet and emotional with Josh making sure to include Kelly's son and daughter in his vows. Afterwards the party began and tacos were served and even the alpacas came out to play.
Much of the decor is actually provided by the Doyle and you just have to set it up. So man great vintage and rustic pieces.
It was such a special night to witness my friend marry such a great man.
Check out even more on the slideshow below.
Vendors:
Venue: The Doyle
Catering: Taco 911
Hair & Makeup: Las Vegas Hair & Makeup
Florals: Alexander Wong
Doyle Las Vegas Wedding