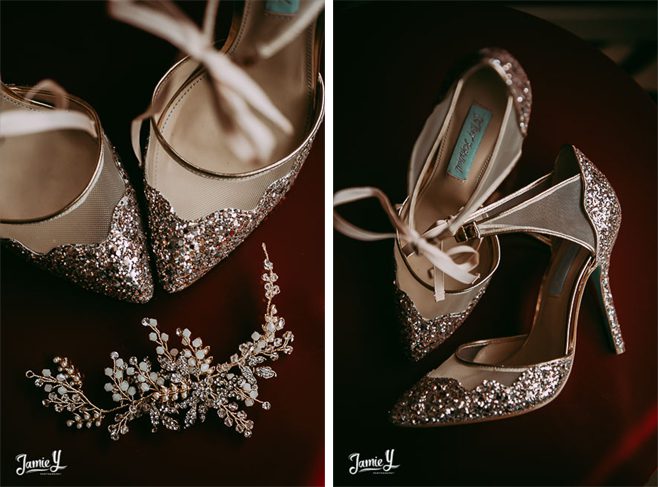 Check out this Downtown Grand Las Vegas Wedding.  Super pumped to share the amazing wedding day of Caitlin & Kevin on the blog today.  Caitlin & Kevin were married earlier this month at the Downtown Grand Hotel & Casino in downtown Las Vegas.  The pair got ready in their rooms at the hotel before heading down to the mob bar for their indoor ceremony.  Afterwards, the reception was held in the nearby ballroom of the hotel.
Their story as told by Caitlin: "Kevin and I met in 2008 when we were both graduate students at the University of Denver. We were both professional brass musicians working on our masters' degrees. (I play horn, he plays trumpet.) My matron of honor, Emily actually introduced us at the bar next to the music school. (It's called "The Pioneer" if anyone is interested) While we were both dating other people at the time, we stayed friends for years.
Fast forward to 2013- I am now living in New York City and Kevin is on tour with a Broadway show. On a visit to NYC he and I met up for a few beers. Right away, I think both of us knew we were in trouble. Later that week, at 1am on the E train heading back to Queens, Kevin told me some really lovely things about how he felt about me. (He would want me to say here that he definitely wasn't drunk. 🙂 )
Kevin moved to Las Vegas after his show ended, and by December of that year, I packed up all my stuff and impulse moved to Vegas as well. I don't think either of us were certain this would work out at first. But we stuck with it, and 3 years later, we own a house, a cat (who is essentially our child), and we have the most amazing adventures together."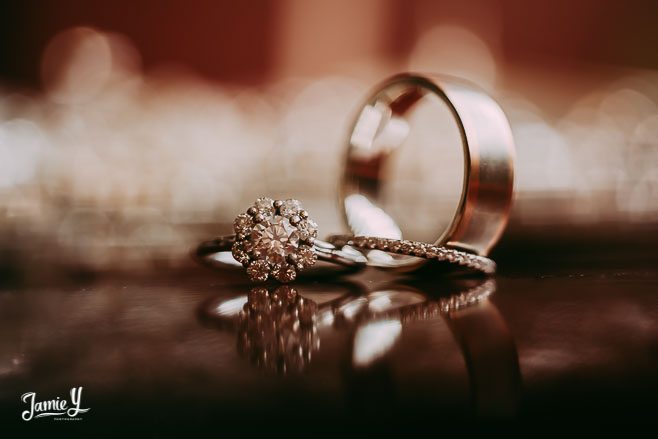 Caitlin was the most beautiful bride.  I hung out with her and her girls in the hotel room while they got ready.  The night before was her bachelorette party and her maid of honor got a huge inflatable unicorn raft and some small cup holder unicorn rafts for the festivities.  Of course the unicorn had to make a cameo in some of the photos.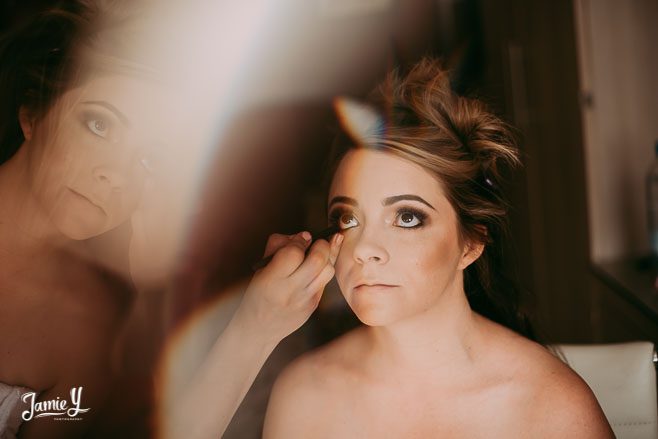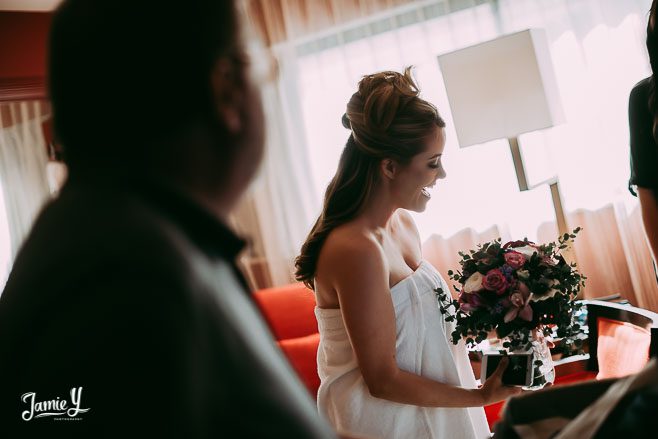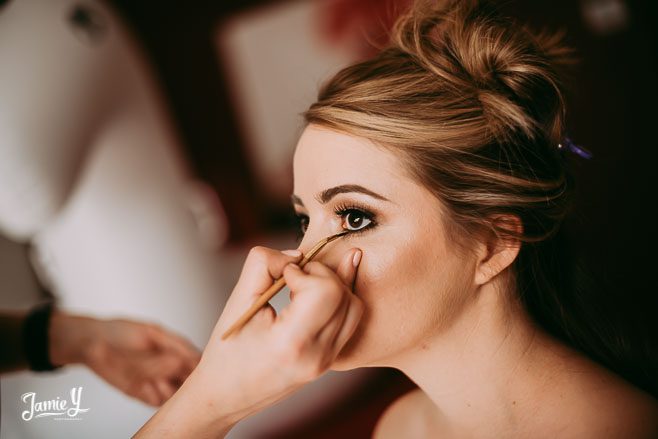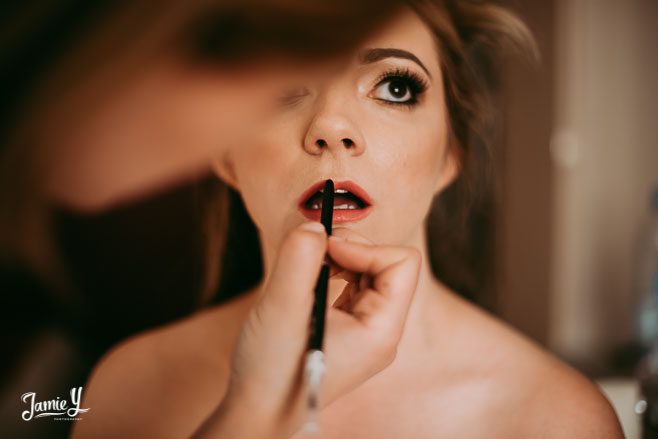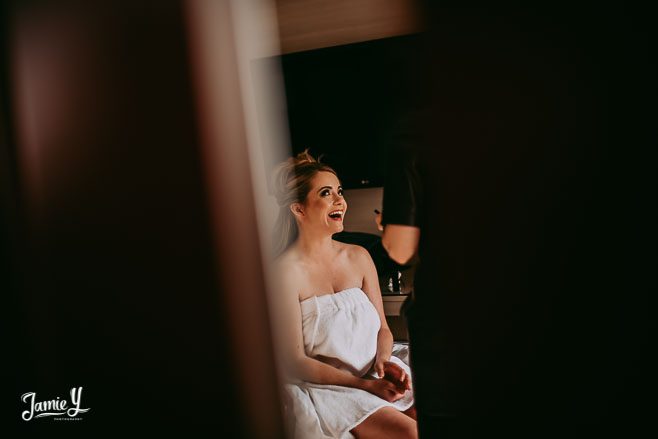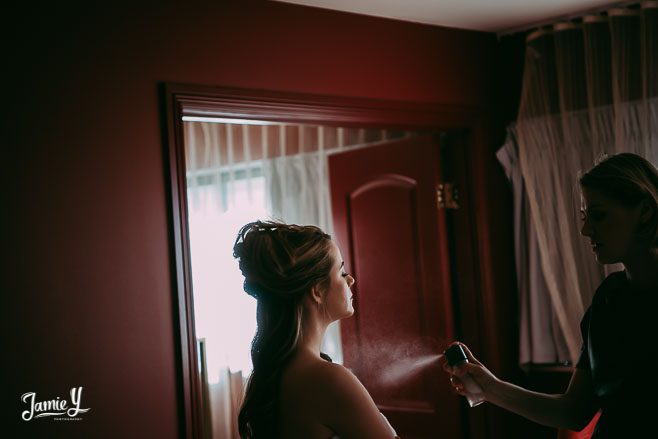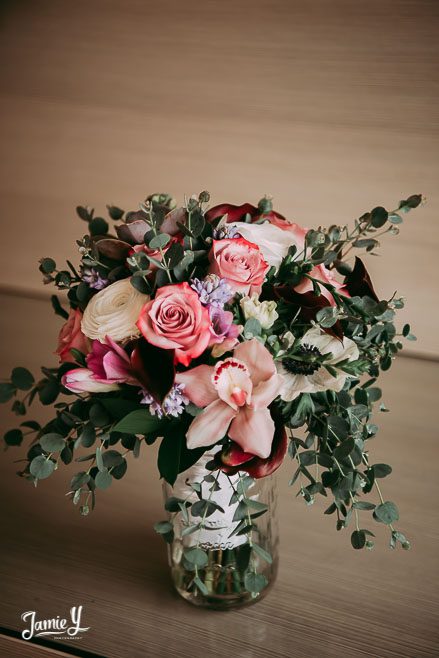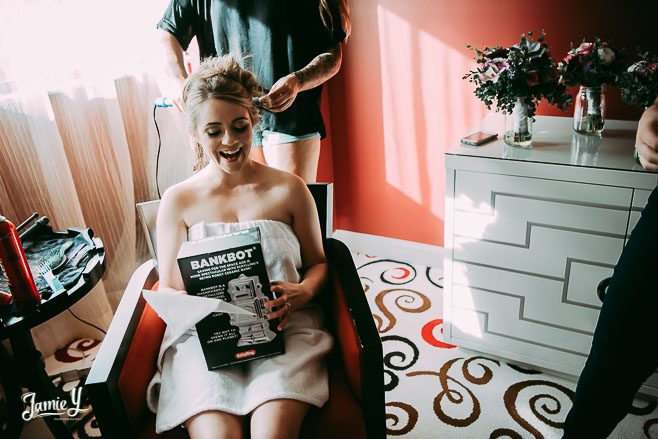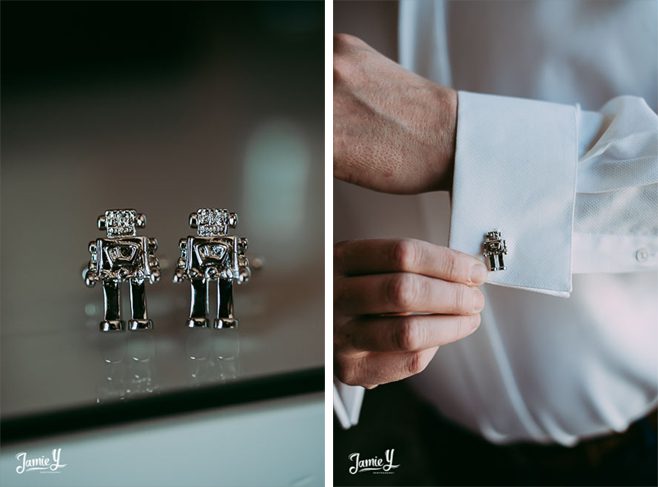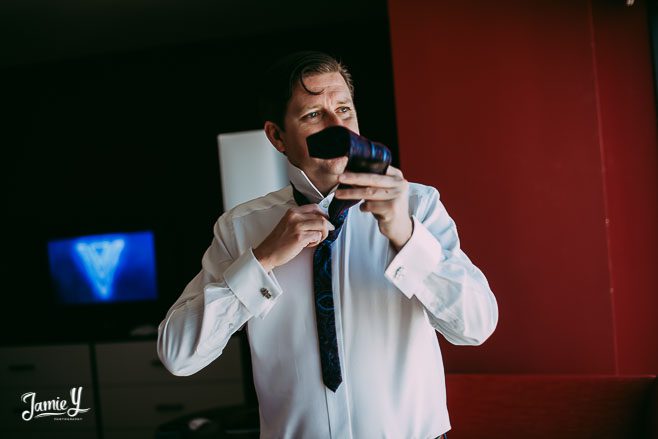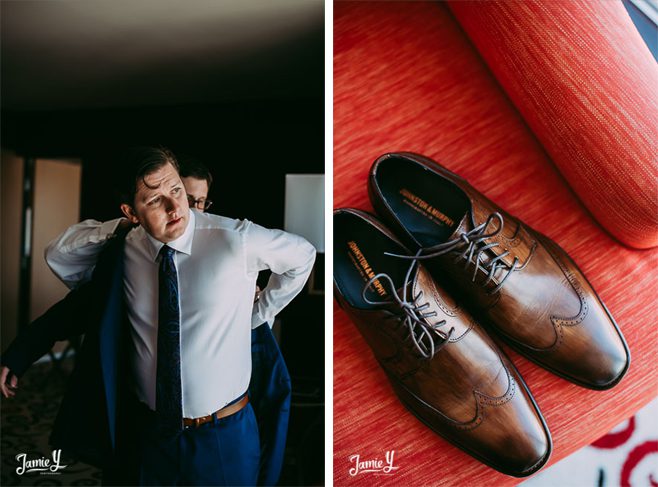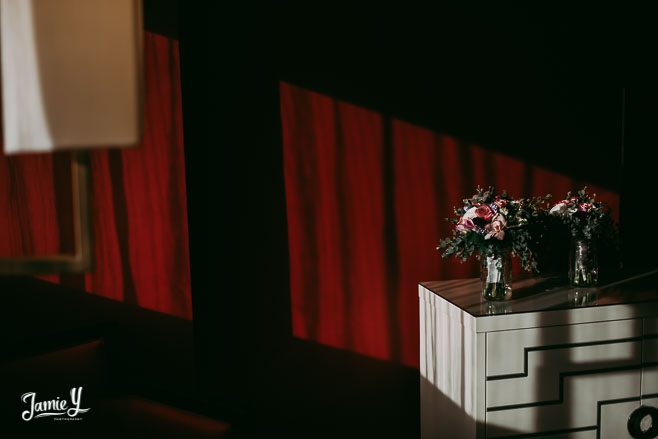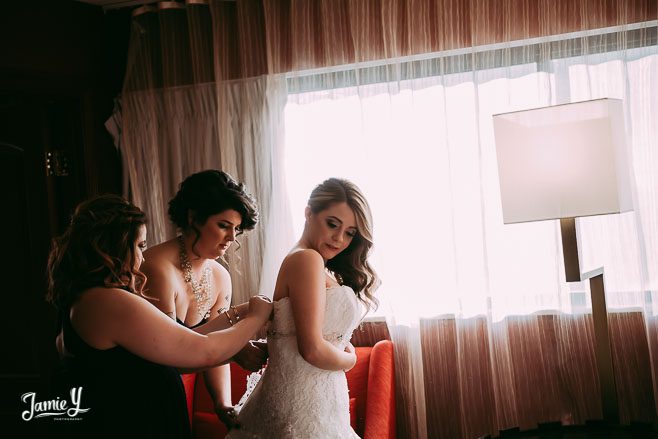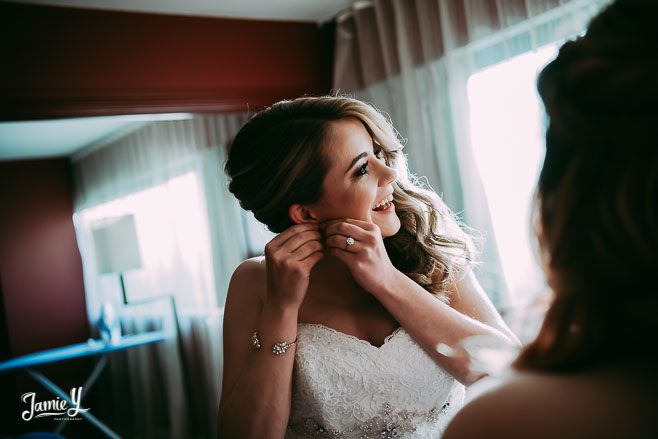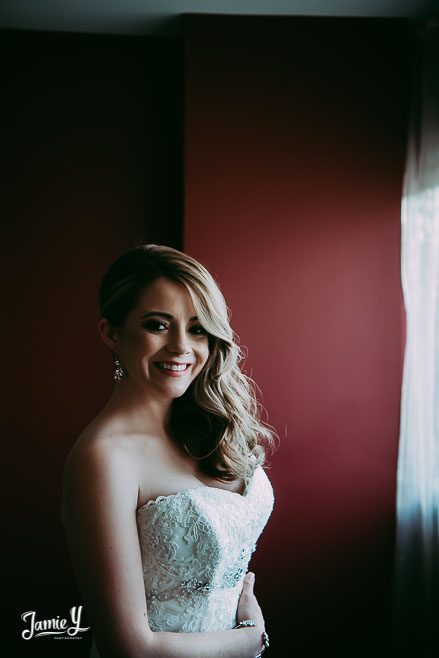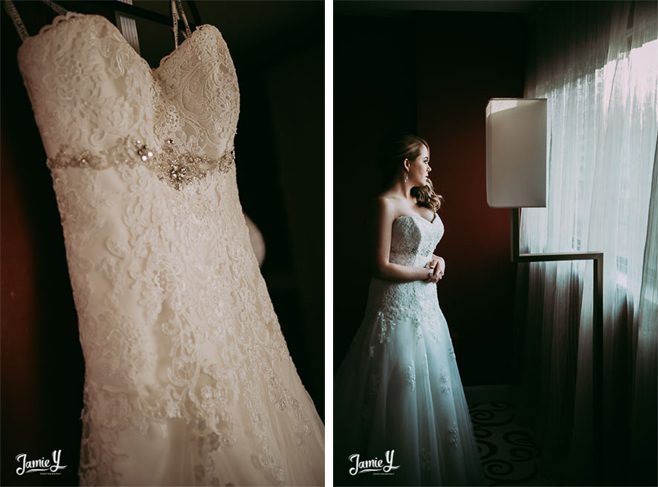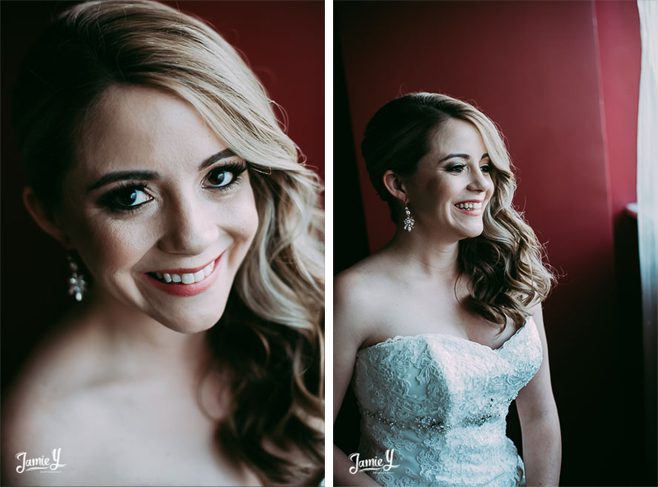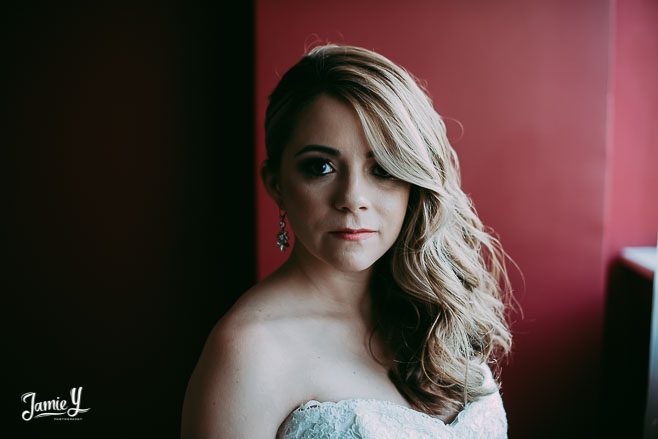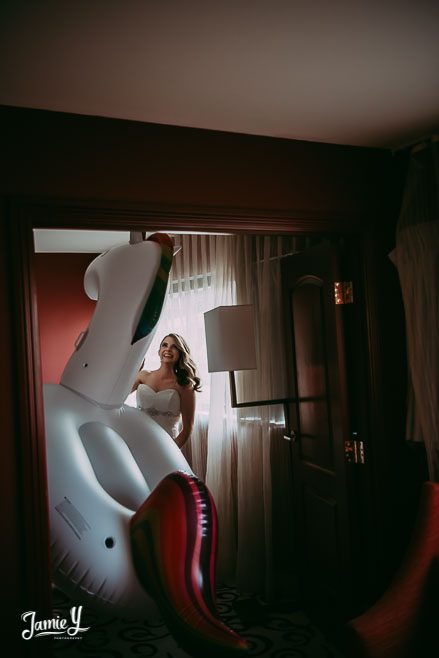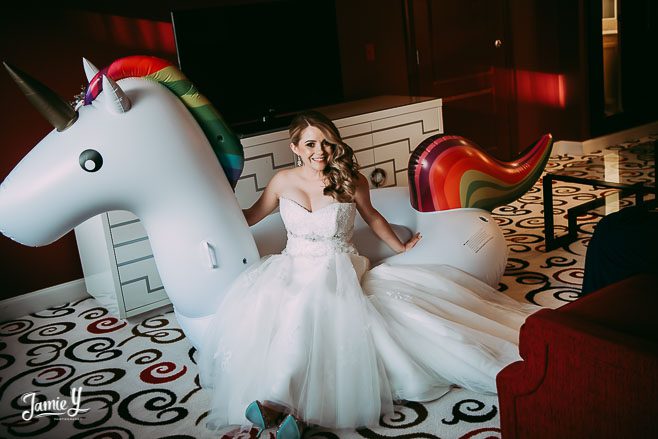 The wedding ceremony was held inside the Mob Bar at the Downtown Grand.  Afterwards, it was extremely windy outside, so the rest of the photos were taken indoors as well.  The reception was held inside a ballroom and had lots of fun details.  The walls were decorated with some old neon sign canvases.  There were beautiful succulent centerpieces and the food was fun as well.  Mini funnel cakes and mini pies were the desert.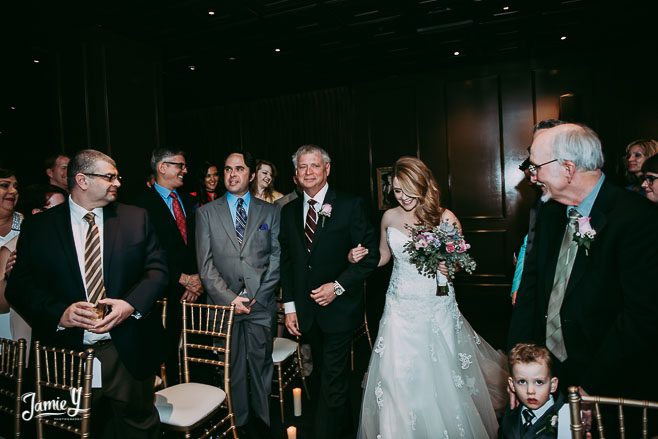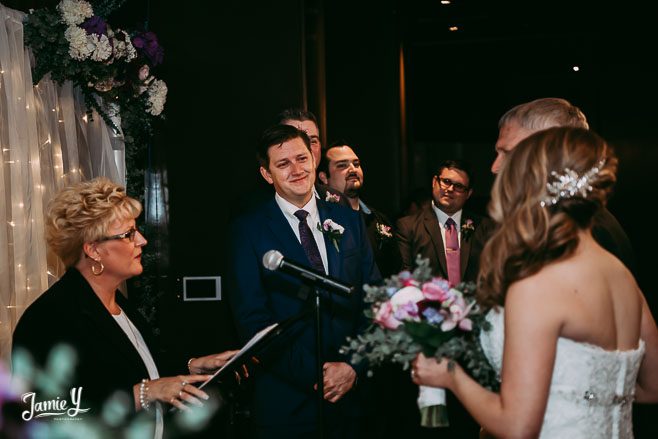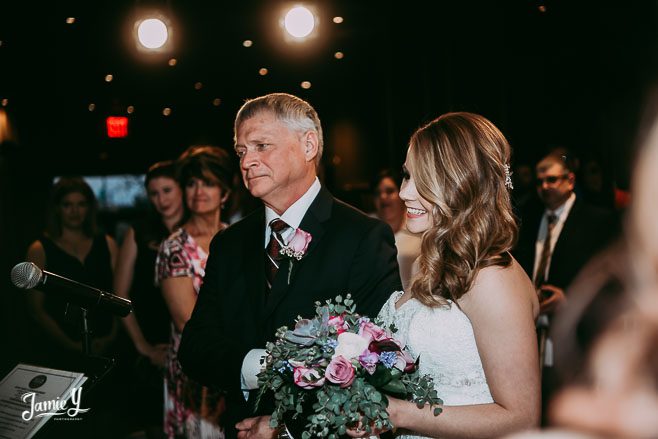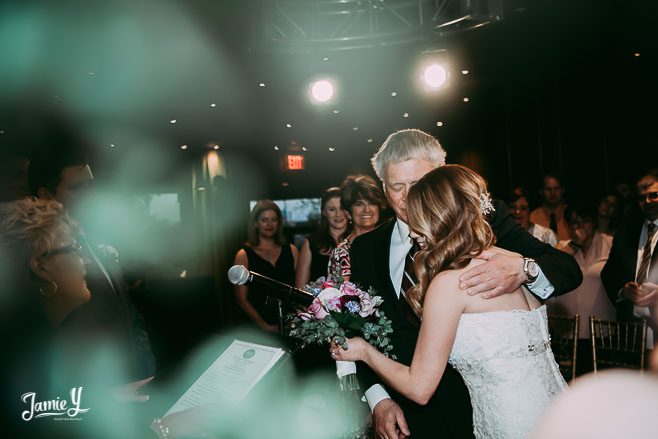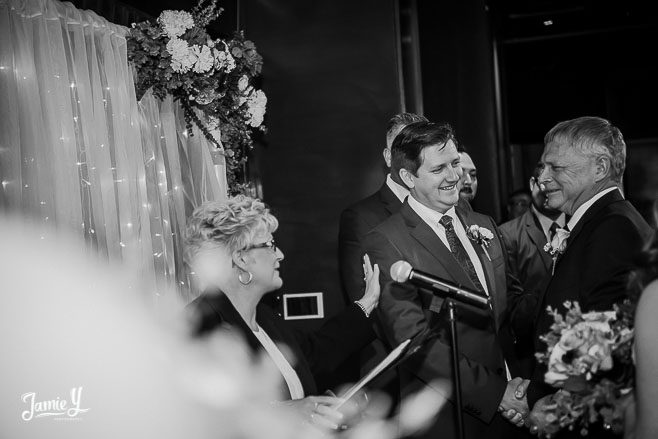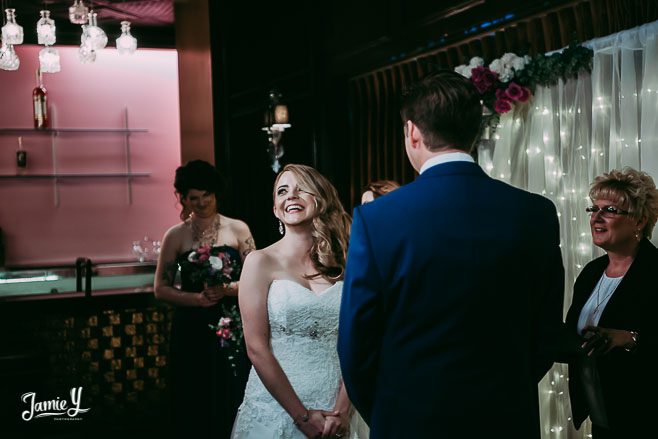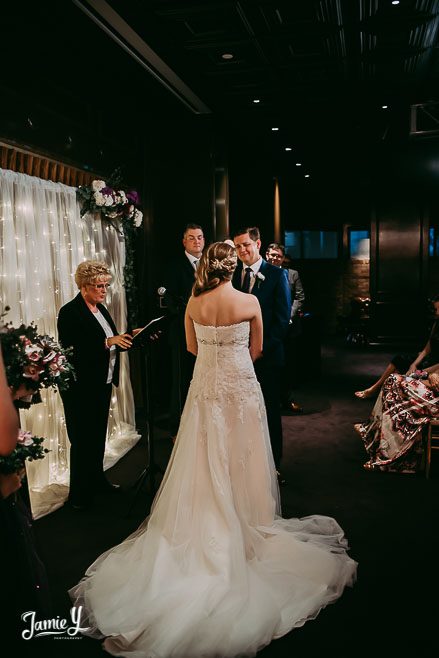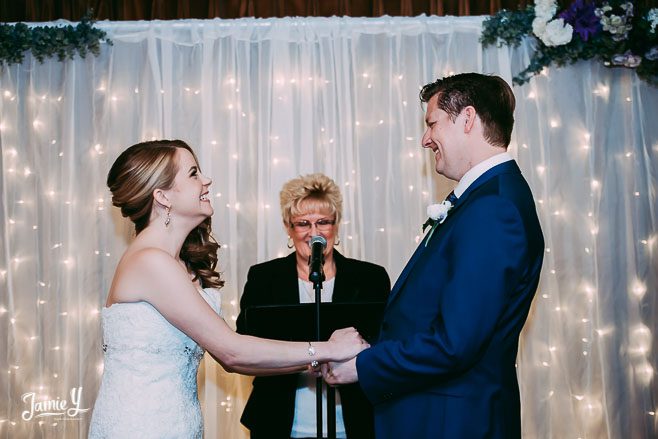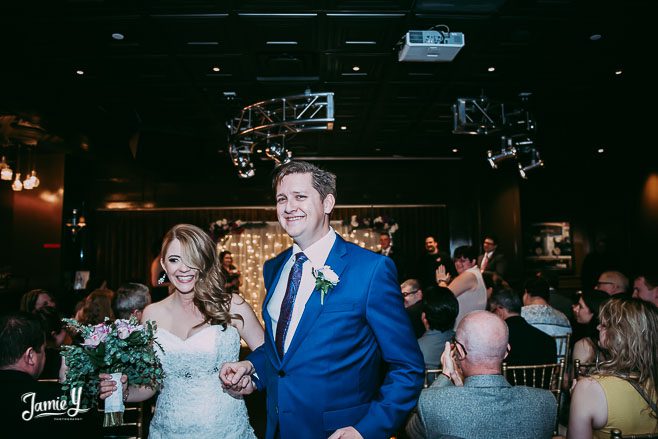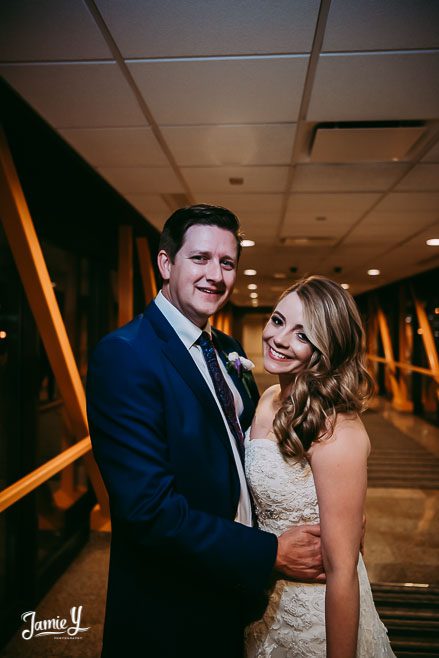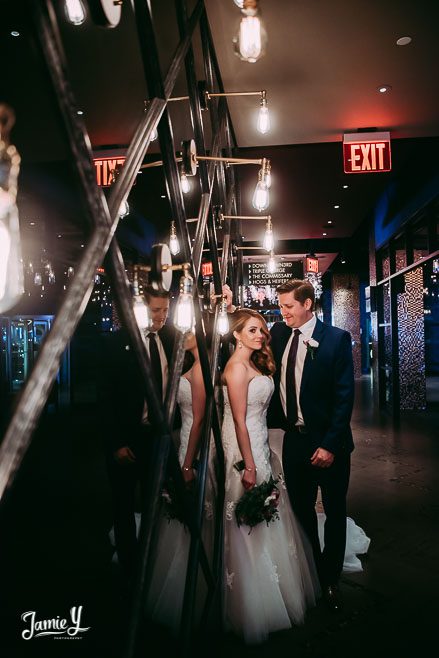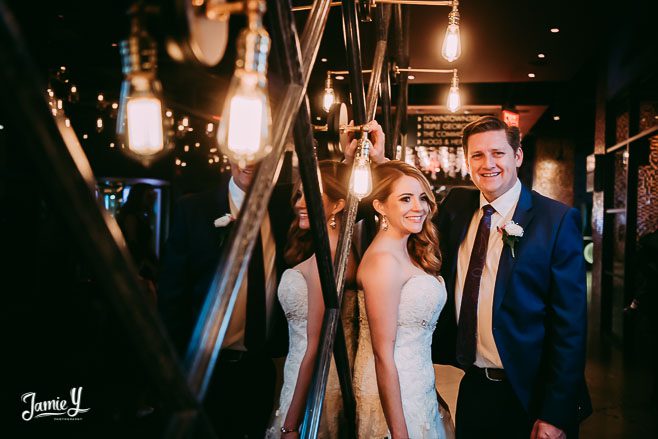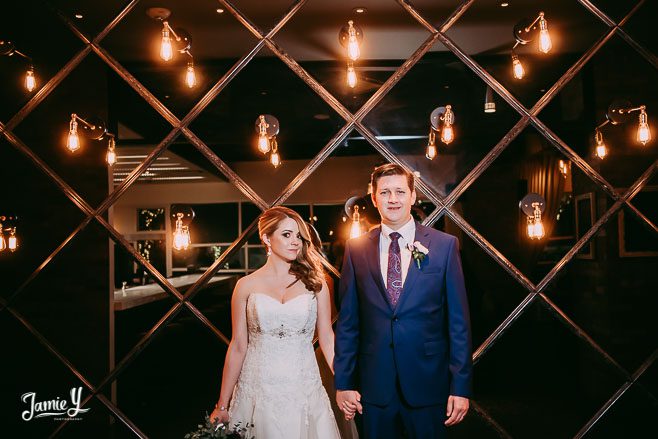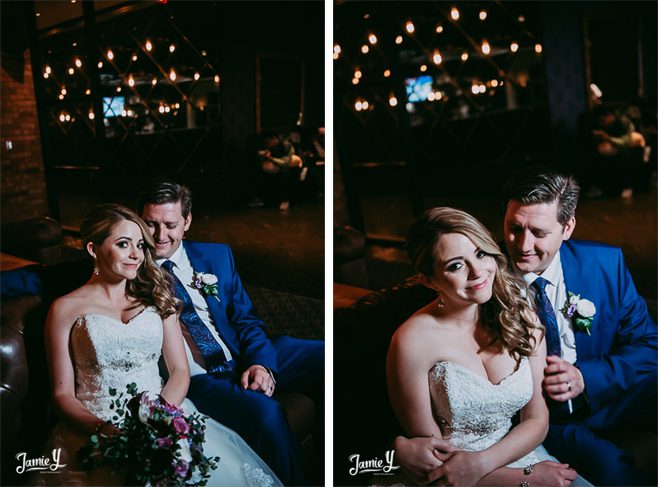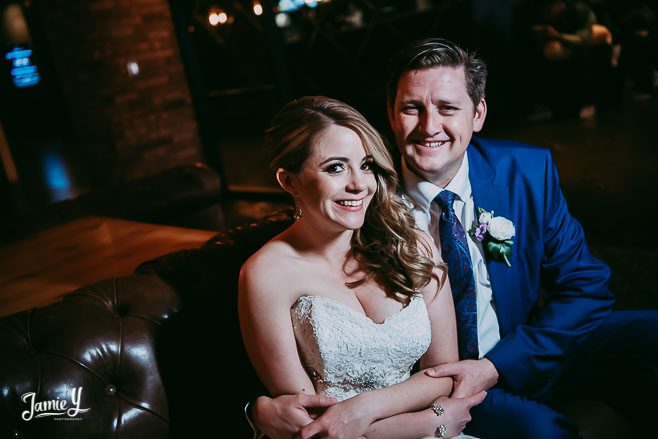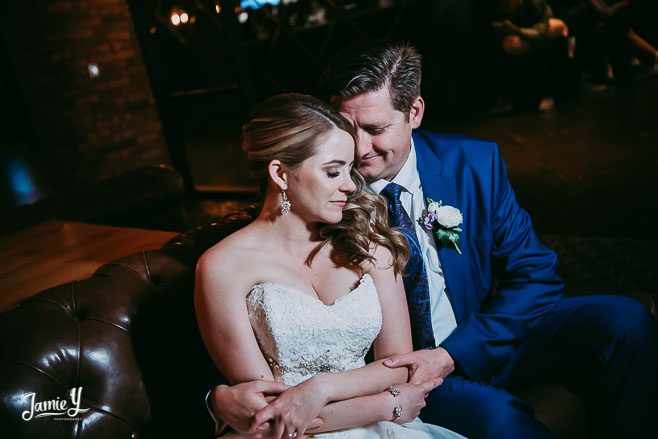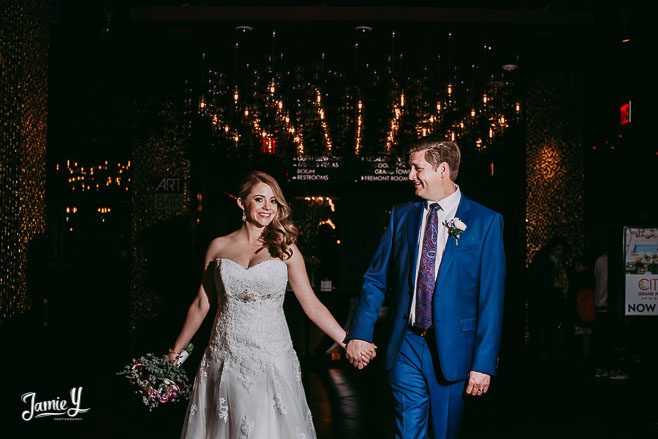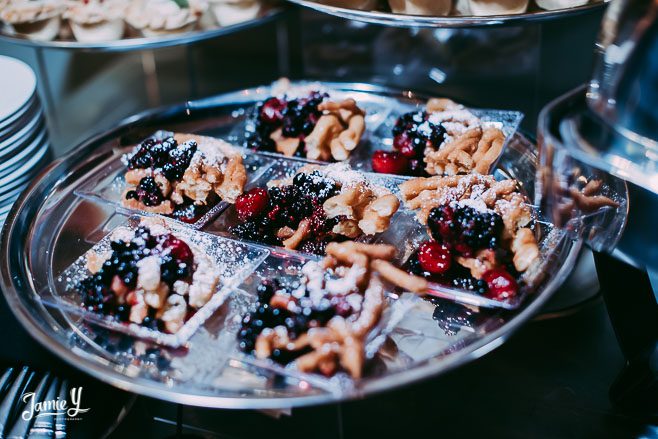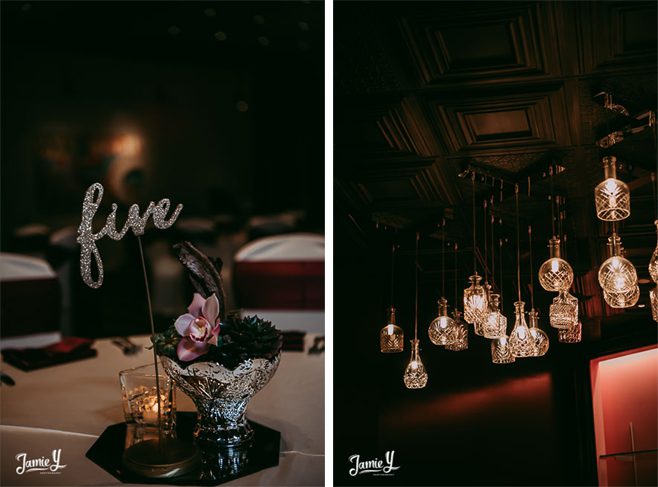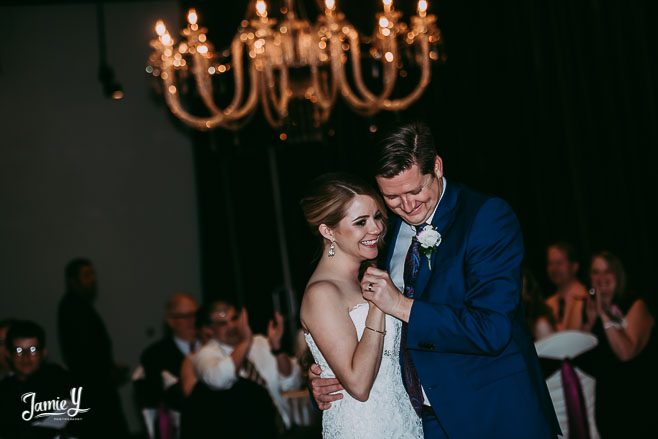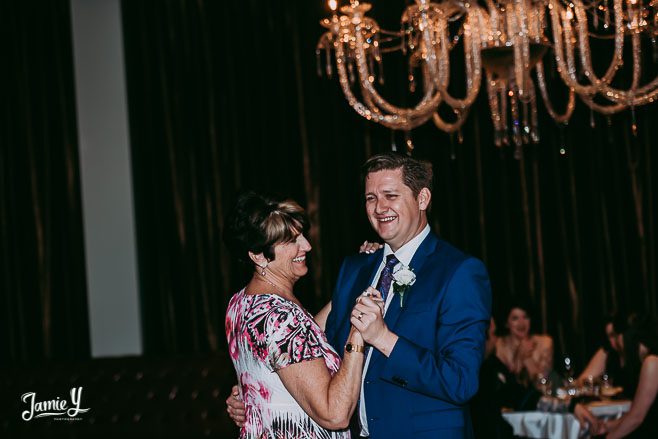 Some of the amazing vendors from the wedding are listed below as well as a slideshow with even more images from the day.
Venue: Downtown Grand
Officiant: Weddings by Bonnie
Florals: Gaia Flowers
Dress: David Tutera for Mon Cheri
Hair & Makeup: Makeup In the 702
Shoes: Betsey Johnson
Photography: Jamie Y Photography
XO-Jamie
Downtown Grand Las Vegas Wedding
Caitlin & Kevin from JamieY Photography on Vimeo.