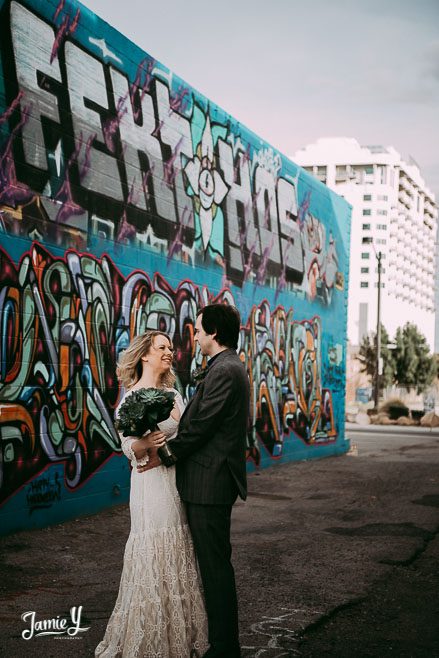 I am excited to be sharing some images from a recent destination wedding I photographed.  The couple requested to remain anonymous but I was given permission to share a few discreet images from the day.  I met up with the couple in the arts district for some portraits before their ceremony.  The bride wore an amazing boho type cream lace dress.  She also had an amazing succulent bouquet from English Garden Florist.   The groom wore a 5 piece grey suit and looked quite dapper.  He had a succulent boutonniere from the same florist.  Succulents go so well with the desert of Las Vegas.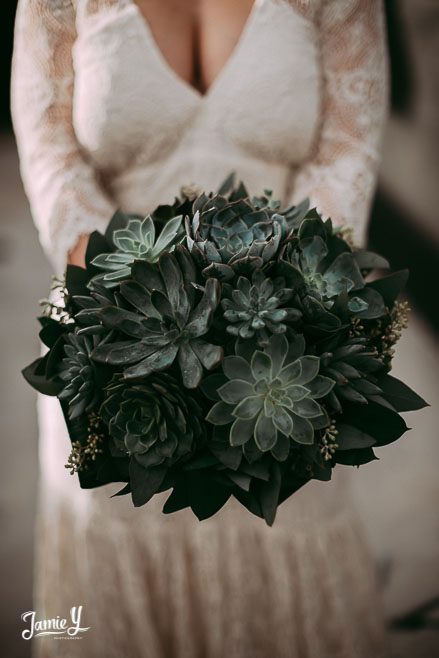 The amazing street art is one of my favorite things about downtown Las Vegas and the arts district.  This fabulous piece by the Stencil Artista was so perfect!  So many things get painted over but I hope this one sticks around awhile.  I actually did a wedding in the same spot the next day and there was something painted in the middle by somebody else.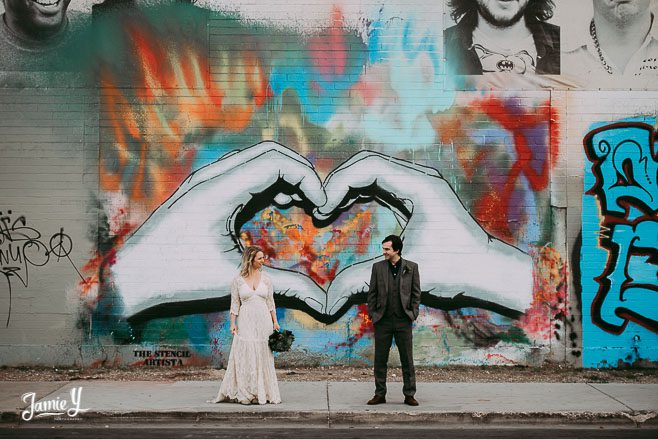 The ceremony was held at the Neon Museum and was officiated by none other than Elvis himself.  He sang a few songs and put on quite a show.  He had everyone cracking up.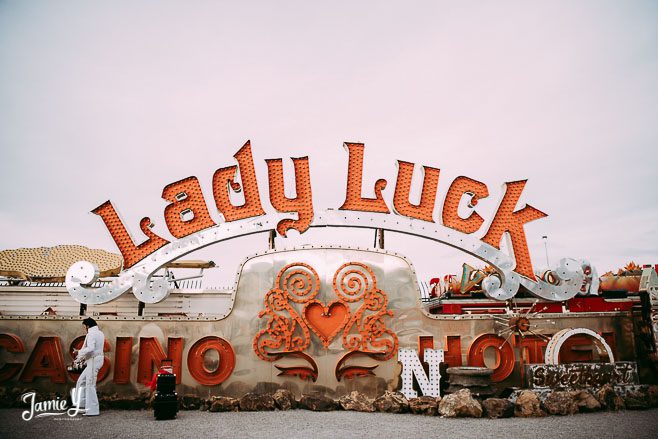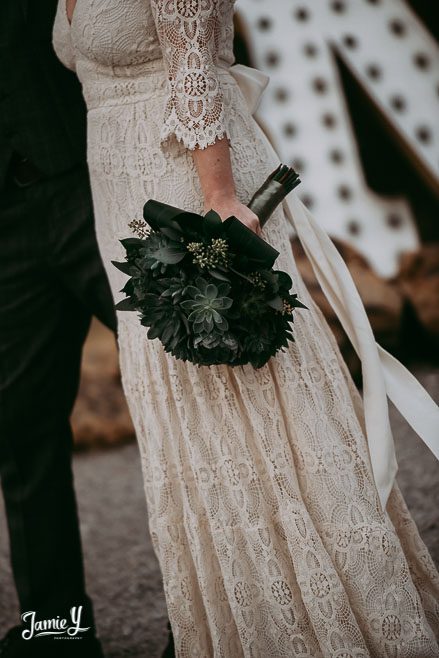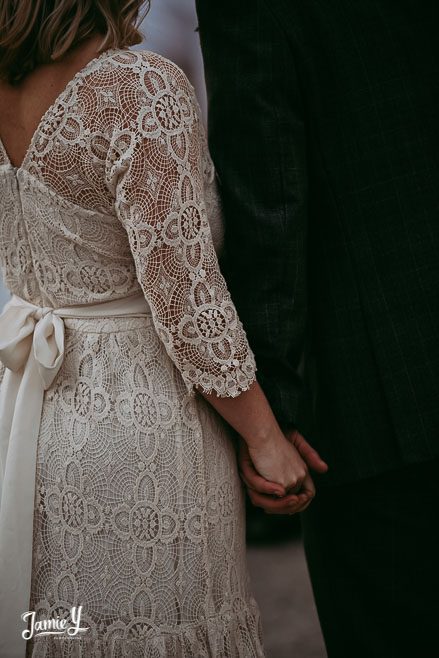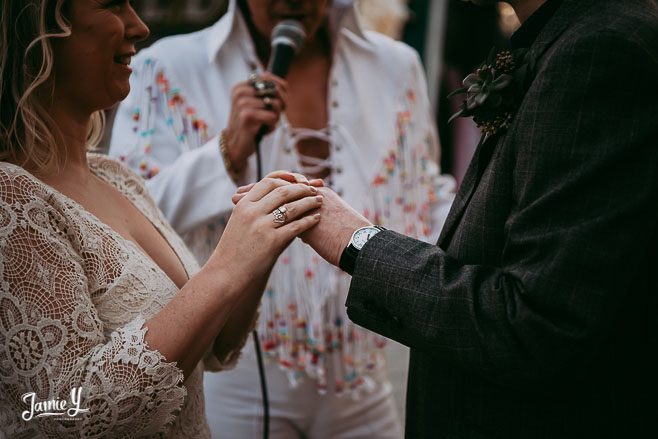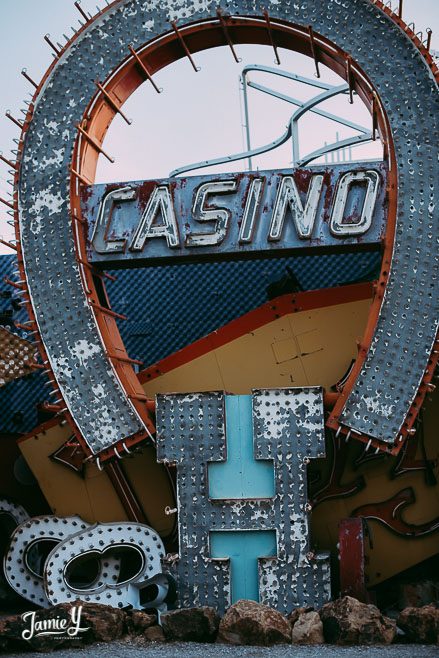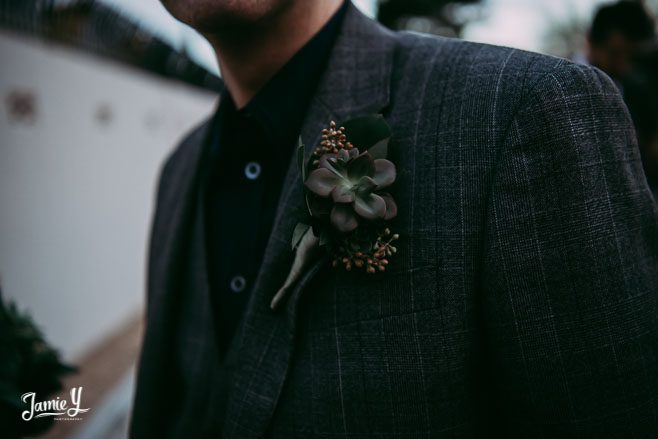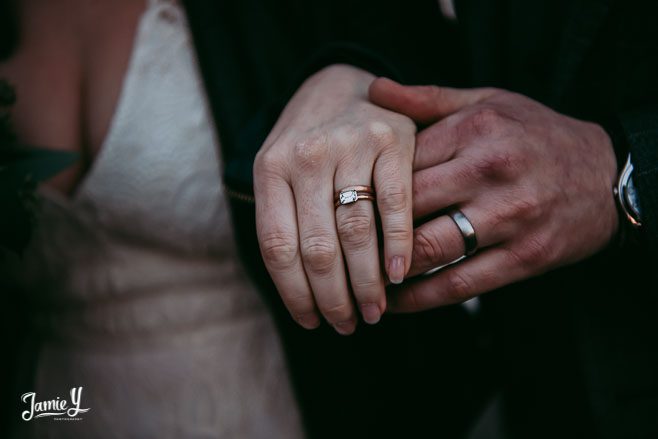 Her ring, shown above, was so unique.  I had never seen one like it, with the diamond set in a horizontal position.  Below is a photo of the bride and her best friend with their friendship rings.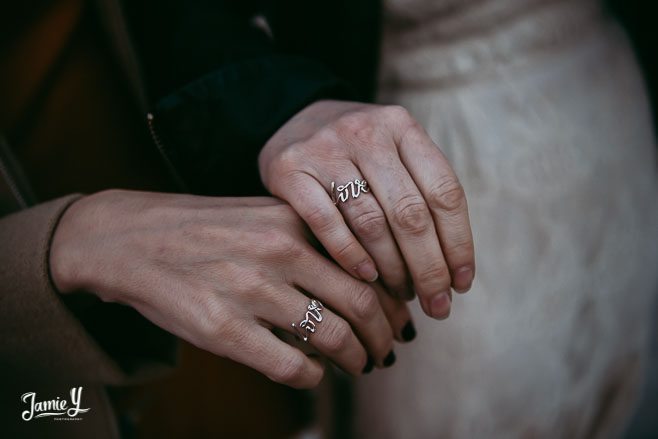 The couple and their guests chose Park on Freemont for their after ceremony drinks and dinner spot.  Park on Freemont is downtown and is such a fun restaurant with an outdoor patio and some interesting art.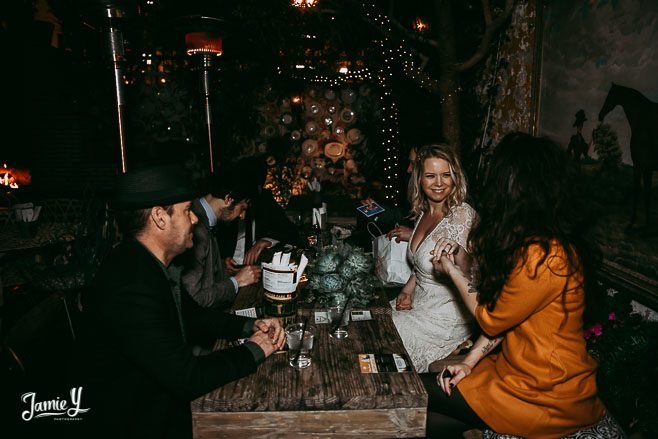 How about that painting behind the table? Pretty much the most epic backdrop for a wedding dinner I have ever witnessed.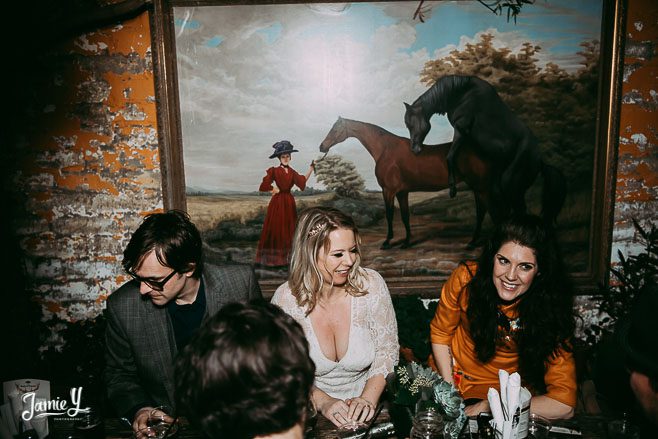 I am so grateful for all of the amazing couples that choose me to document such an important day of their lives.
XO-Jamie