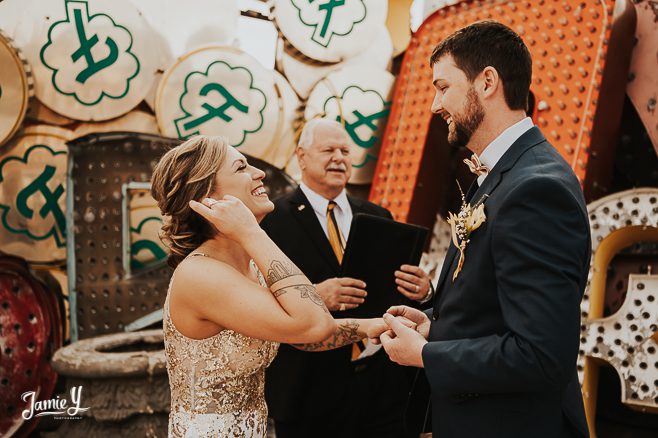 Excited to share this Wedding Photography Neon Museum today with everyone. This is the last wedding I was able to photography before the Coronavirus shutdown. So happy for these two that they were able to still come out from Maryland and were not affected.
These two lovebirds were so easy going and excited to get married. There were a few little hiccups to start they day, and they were super calm about it all. We ended up doing a first look at the Neon Museum and shooting portraits before their ceremony.
Their ceremony was held in a special corner of the North lot that has lots of shade so everybody wasn't blinded by the sun, and the lighting was even for all the photos. 3 of their friends were in attendance, so it was nice and intimate.
Courtney's dress with gold accents was the perfect look for the vibe of the museum. After their ceremony, they planned to go eat with their friends to celebrate at the Barrymore.
To see even more from their wedding day, check out the slideshow below.
XO-Jamie
Wedding Photography Neon Museum
Ceremony Location: Neon Museum
Contact me here to inquire about your own wedding photography.