Las Vegas Wedding Photographer Rock N Roll
If you follow me on Facebook and Instagram you already probably know this, but for those that don't, I had a wedding featured in Rock N Roll Bride Magazine!!!  This has been a dream of mine for some time.  On my vision board I have a photo posted that I wanted to be featured on the cover, but this is pretty dang close.  Getting featured on blogs and in magazines is a difficult thing at times.  It has to be the perfect mix of good photography and a great couple with inspiring details that others want to see.
So check out the feature below.  I am showing the cover of the magazine but that picture is not mine.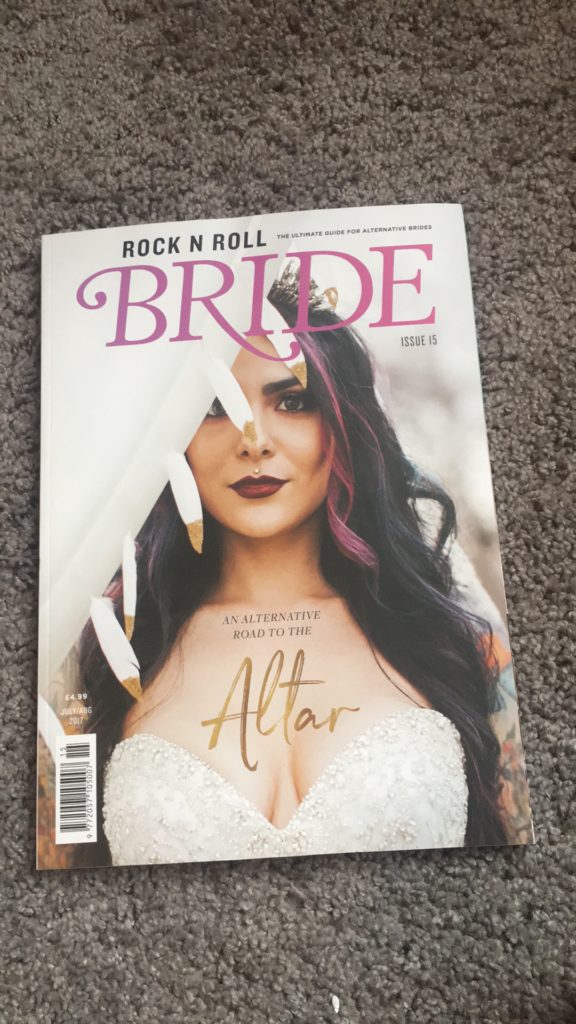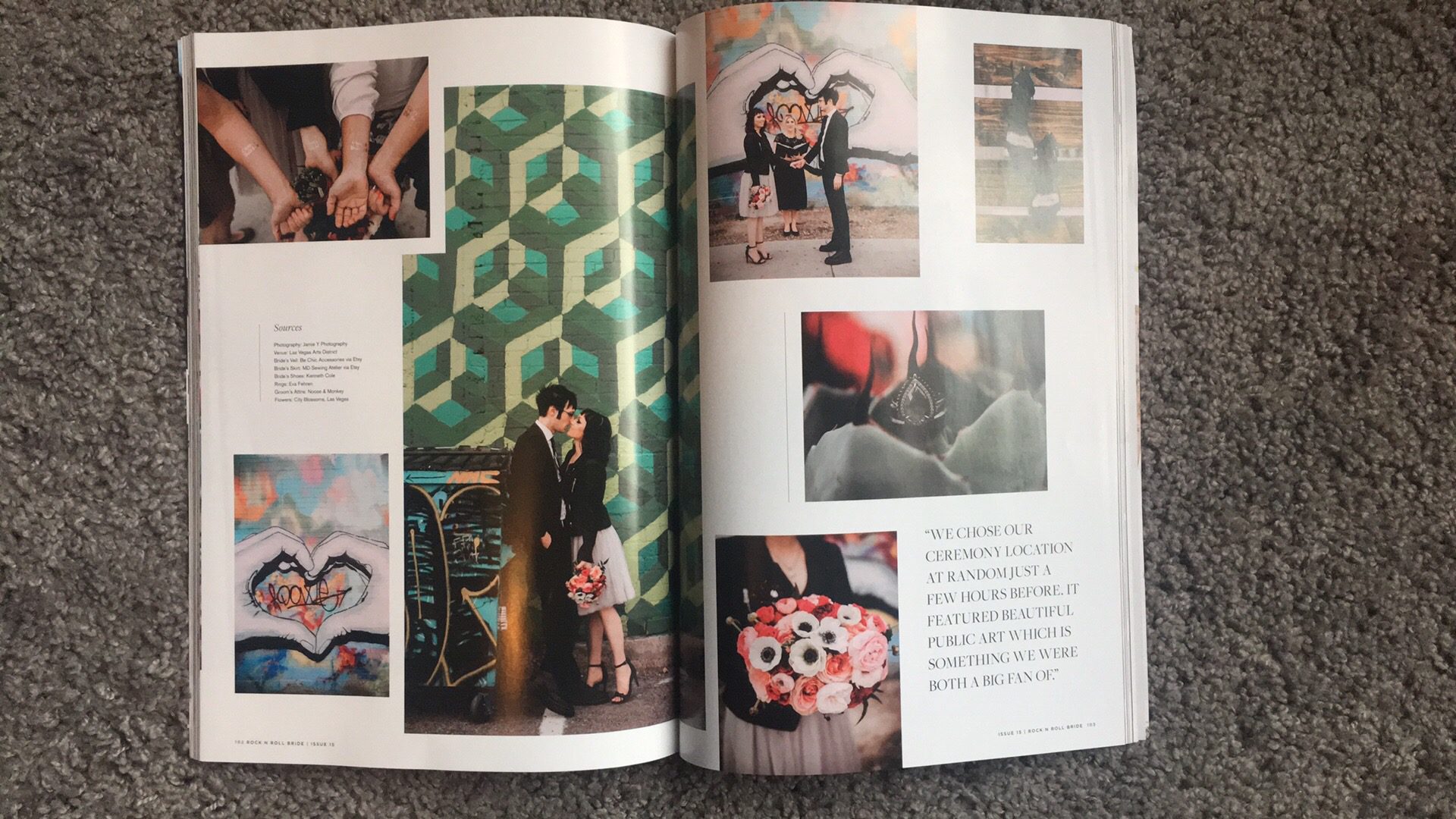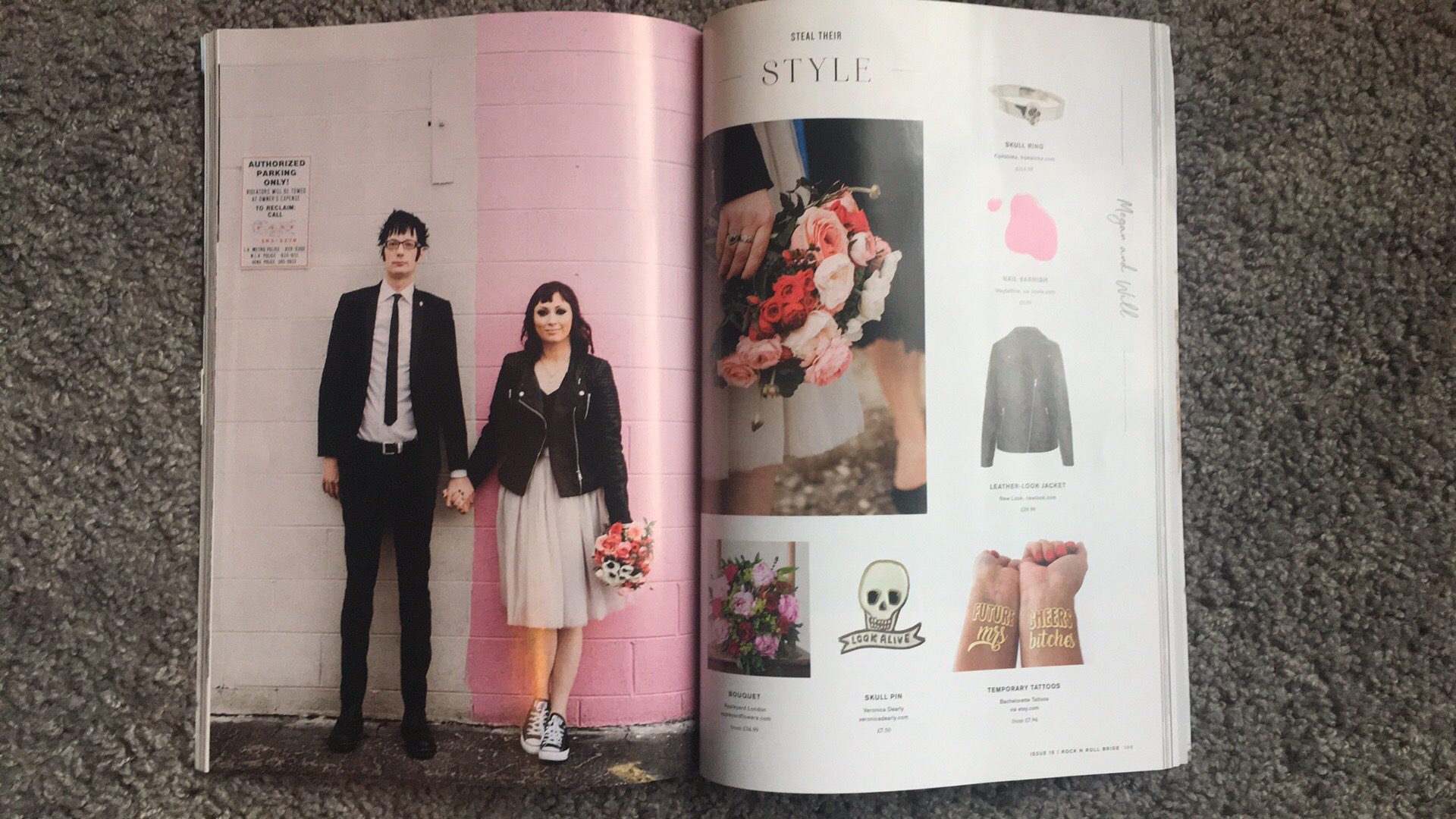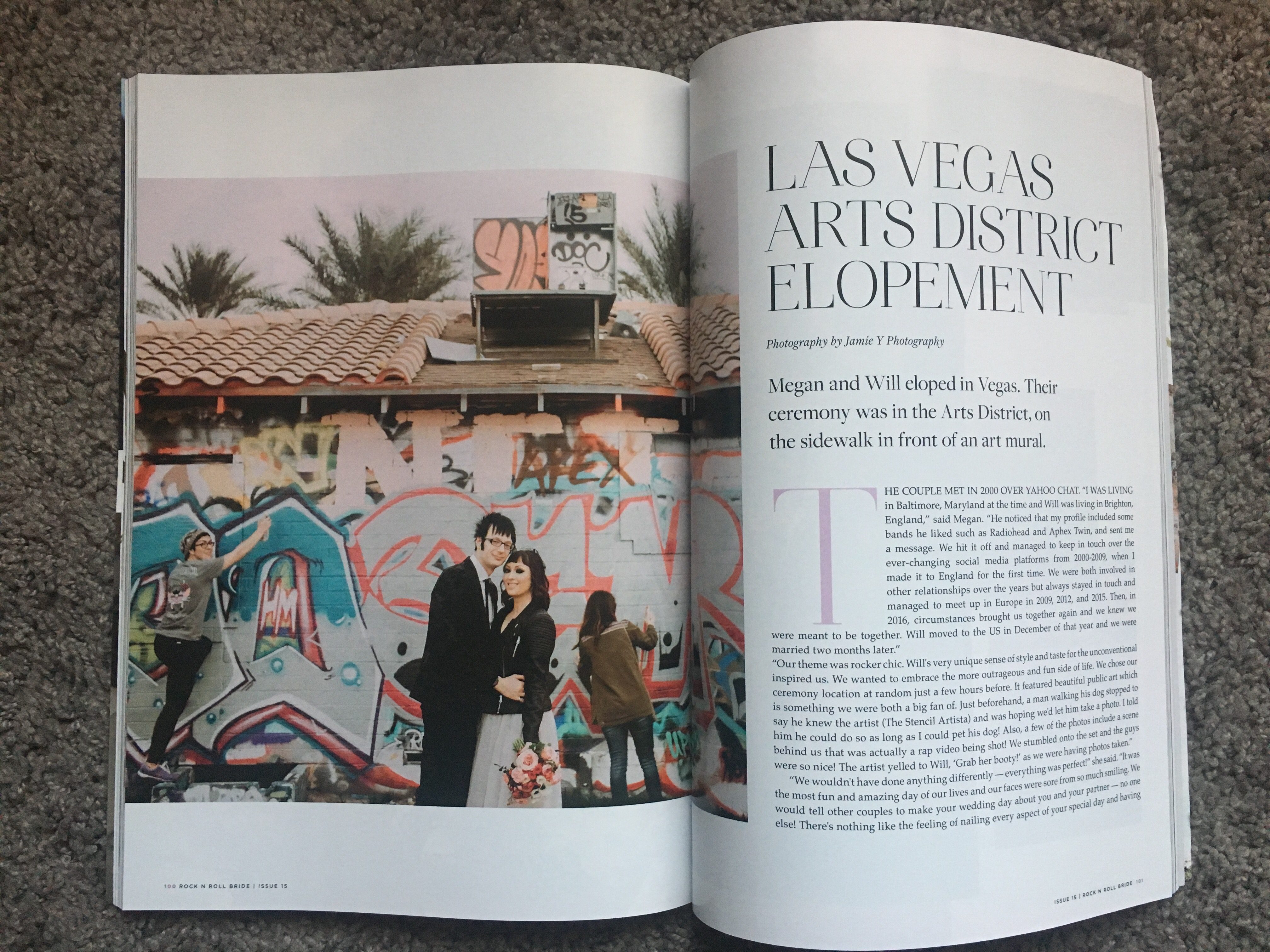 I just snapped these on my phone real quick because if I had to wait to actually take out the big girl camera, it would have taken much longer to post this.
I honestly couldn't be more excited to have my work shown in this amazing magazine and that I get to photograph the most wonderful and amazing people.
Check out Rock N Roll Bride here.
XO-Jamie
Las Vegas Wedding Photographer Rock N Roll