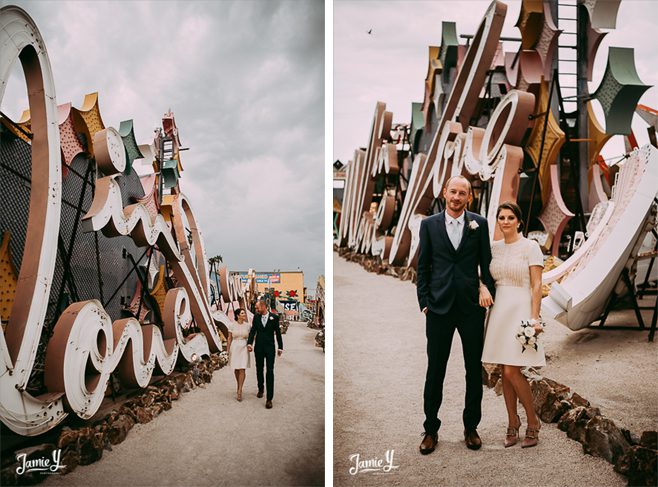 Chris & Lorraine were such a picture perfect couple for eloping at the Neon Museum & Freemont Street.
Their elopement story as told by Chris: "We are eloping to Las Vegas on our own after being engaged for almost 3 years. We realized we couldn't face the prospect of a big traditional wedding and all the pressures and time constraints that came with it. Eloping to las vegas seemed like a perfect option as we love the city (it was the location of our first holiday together) and we love travelling, having gotten engaged in Thailand."
We started our time together at the Neon Museum.  The bigger of the lots, the Main Lot, is where we were booked.  Chris & Lorraine were looking pretty fashionable.  Lorraine wore a mid length Christian Dior dress and purple Manolo Blahnik heels that were just seriously to die for.  She even wore them the whole time for 2 hours of walking around!
Part way through our time at the Neon Museum, it started to rain a little bit.  Thankfully the Neon Museum had some umbrellas and Chris & Lorraine didn't let it put a damper on their day.  Once we headed over to Freemont street, the rain picked up quite a bit and we only had a few minutes in un-covered areas for photos.  We had to get a little bit creative and make use of covered areas such as parking structures and the sides of the casinos.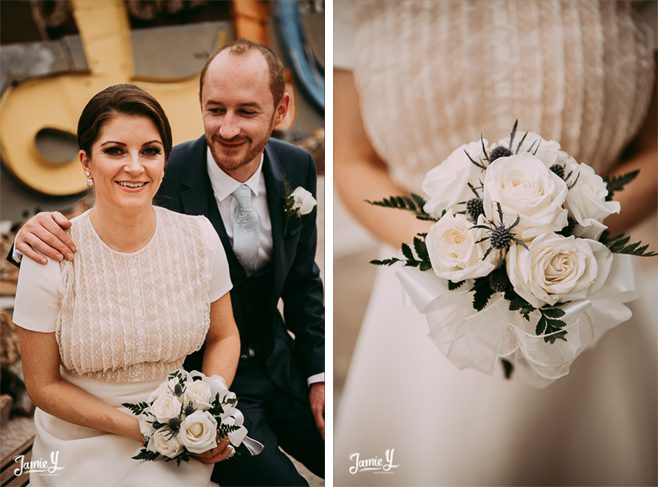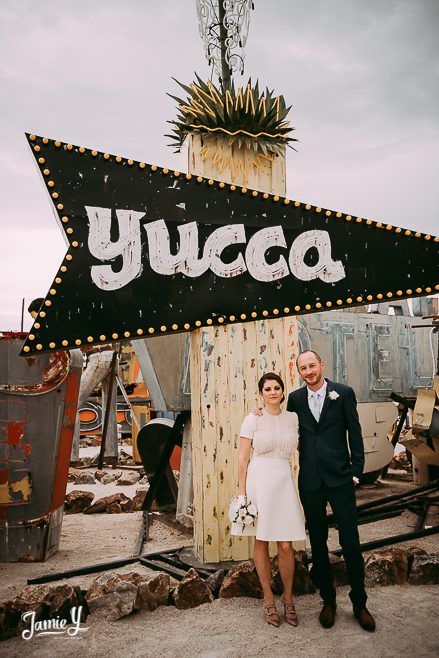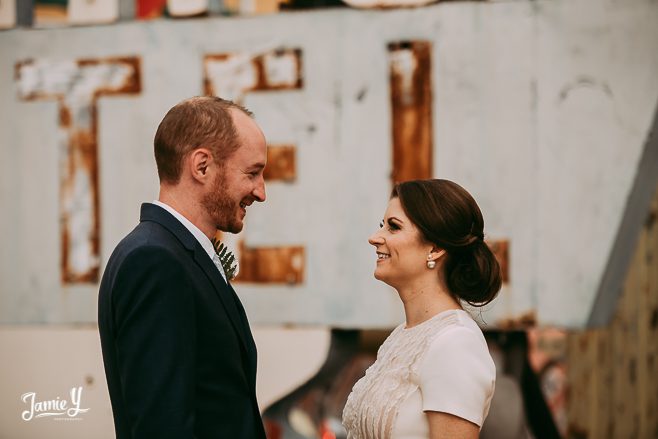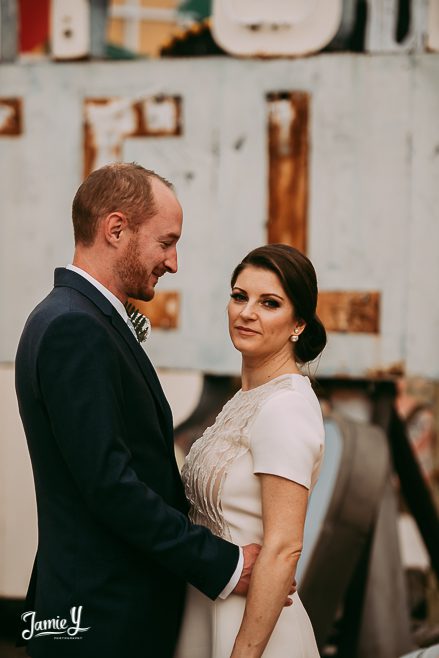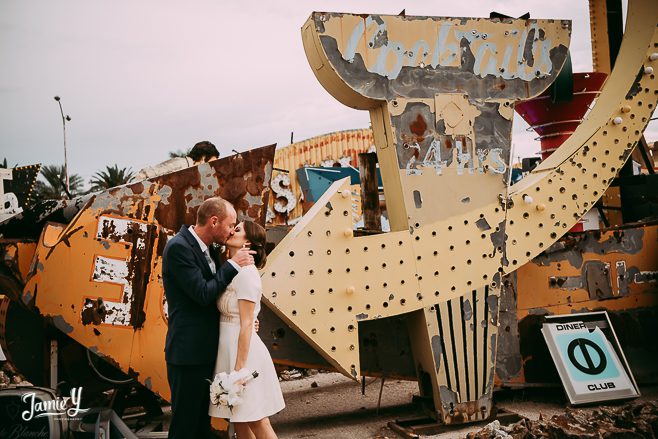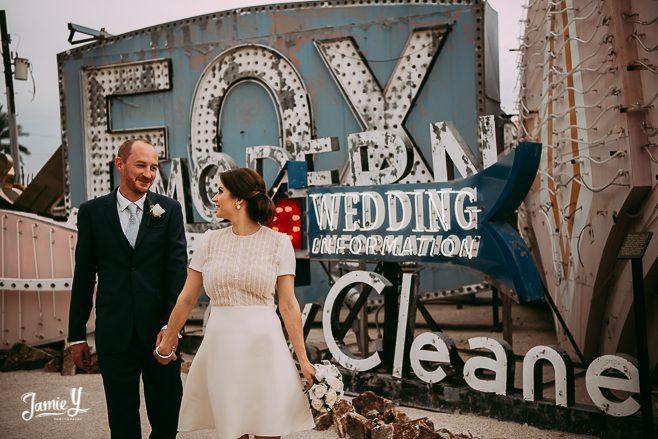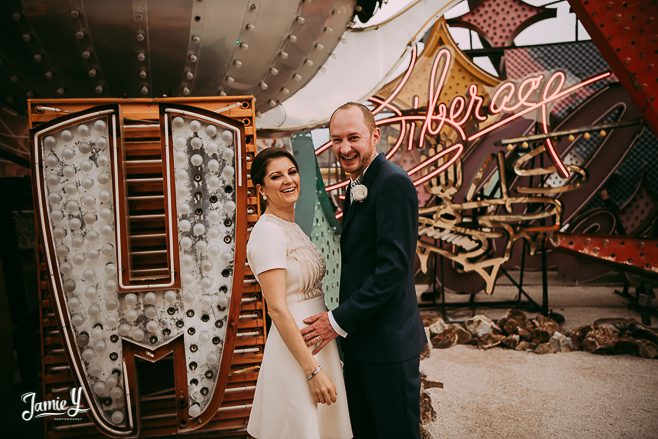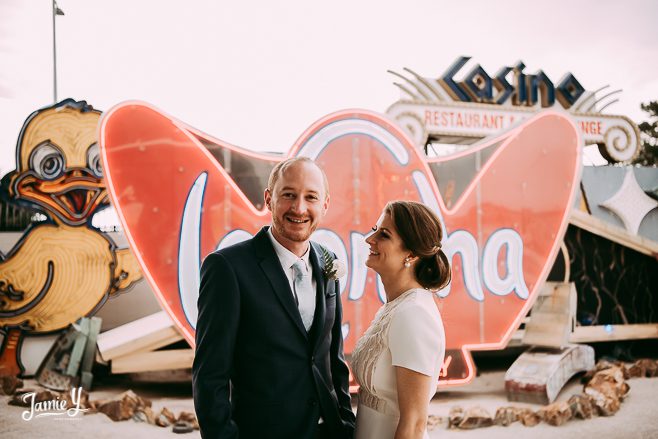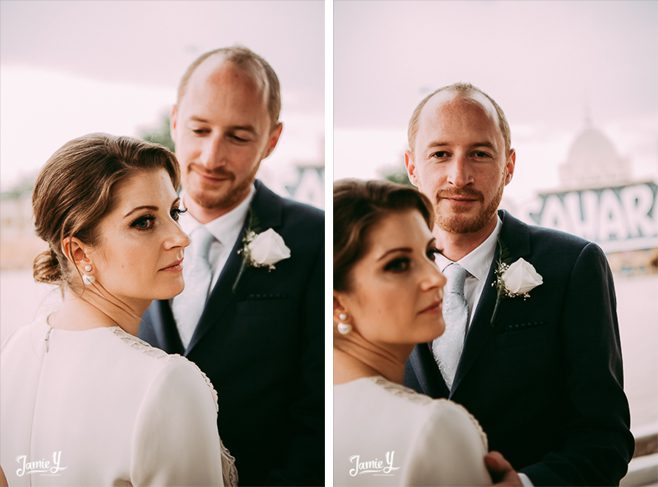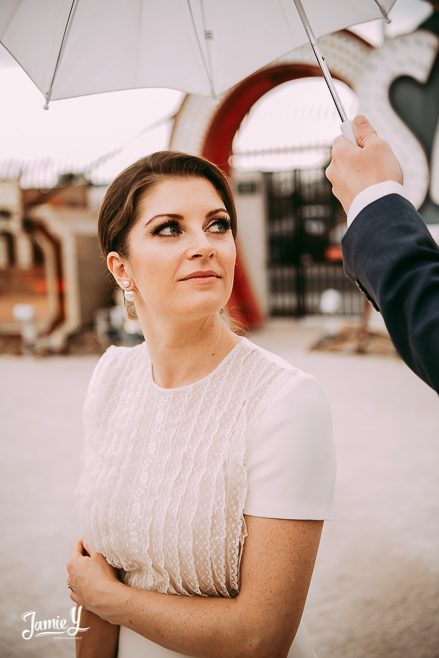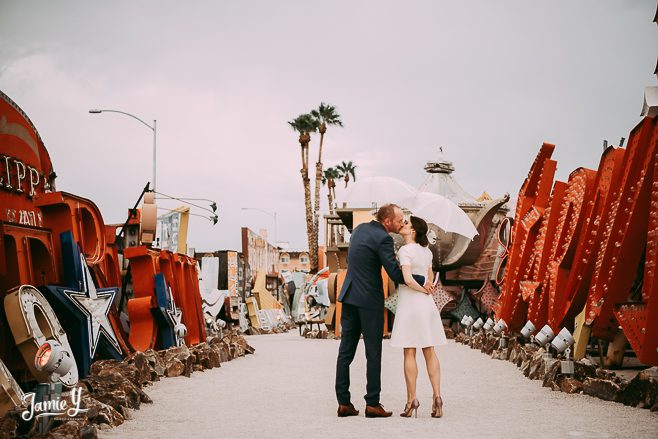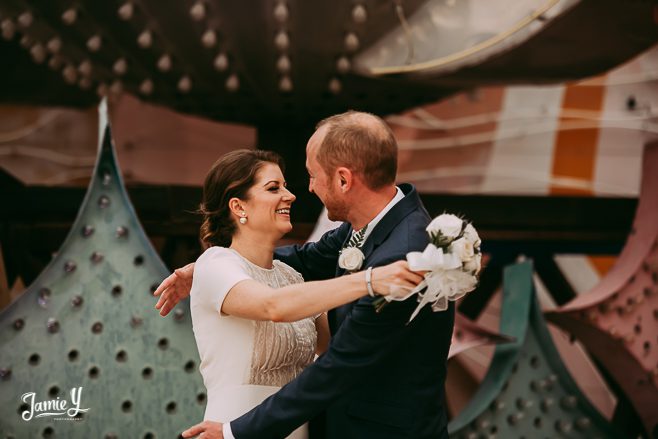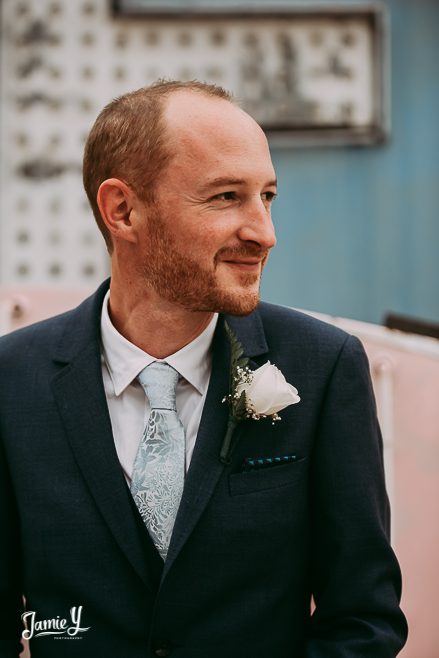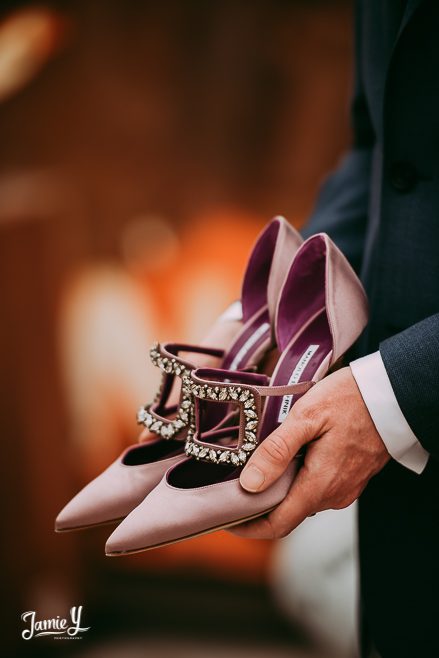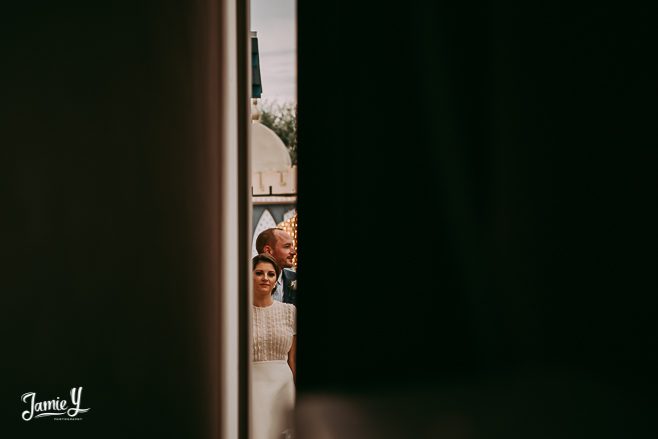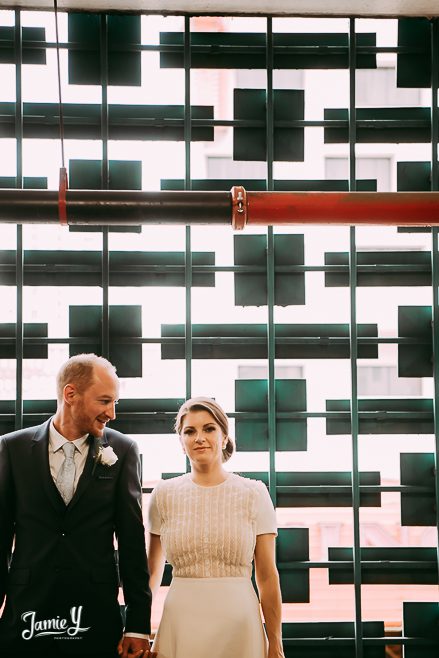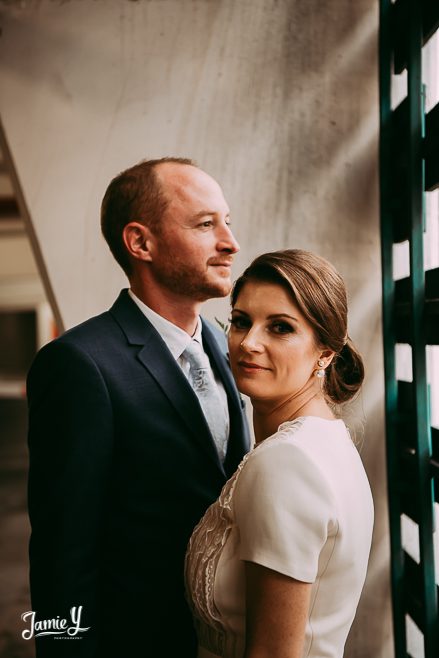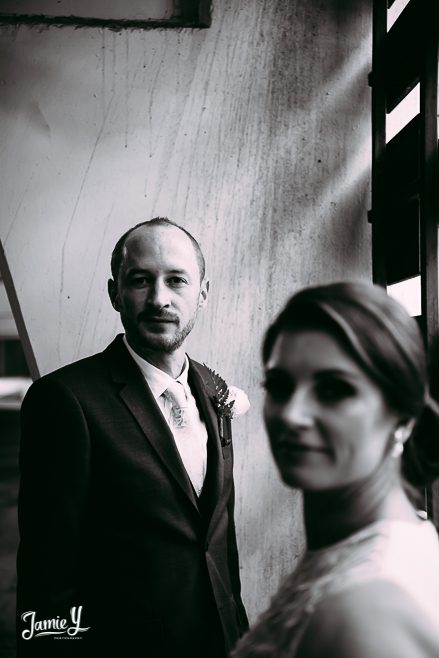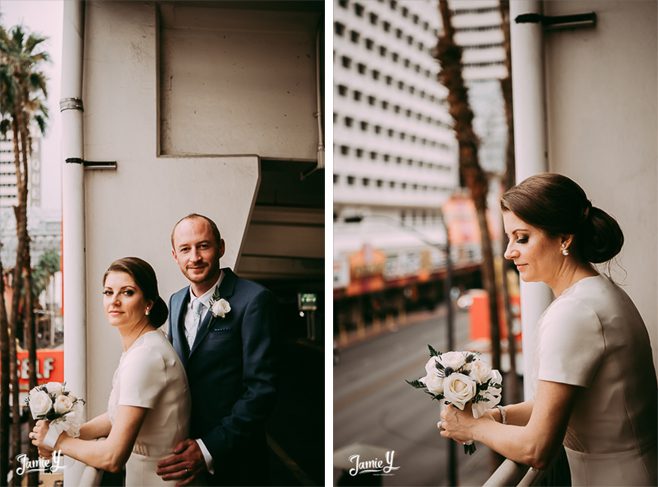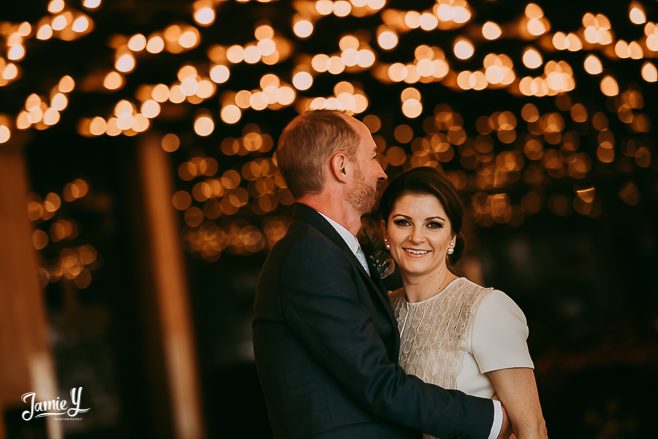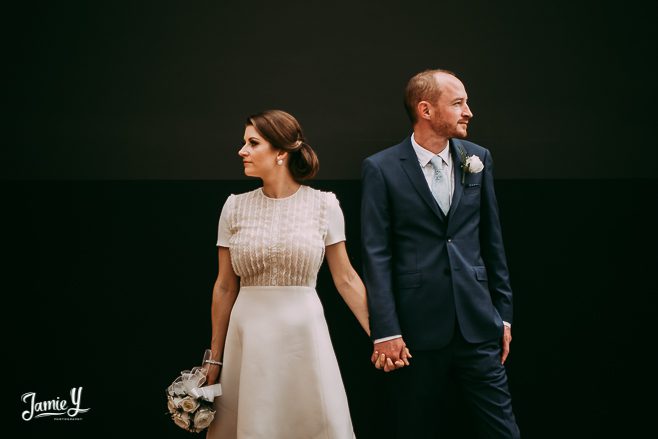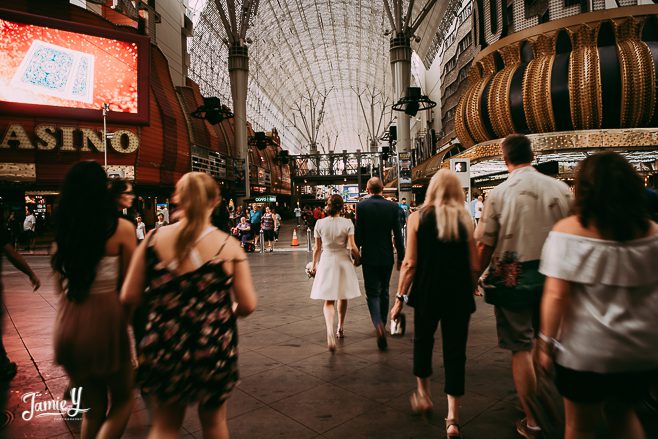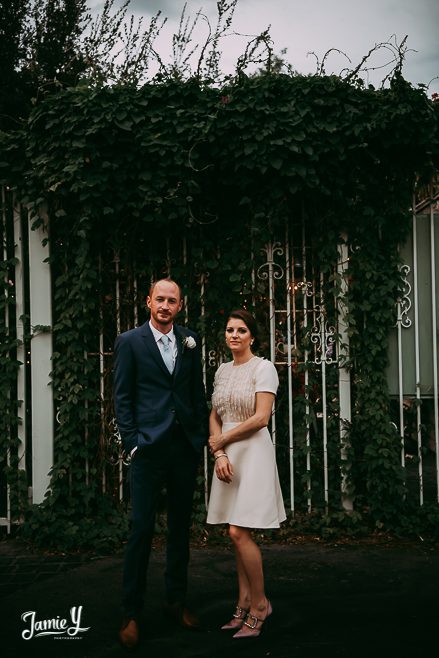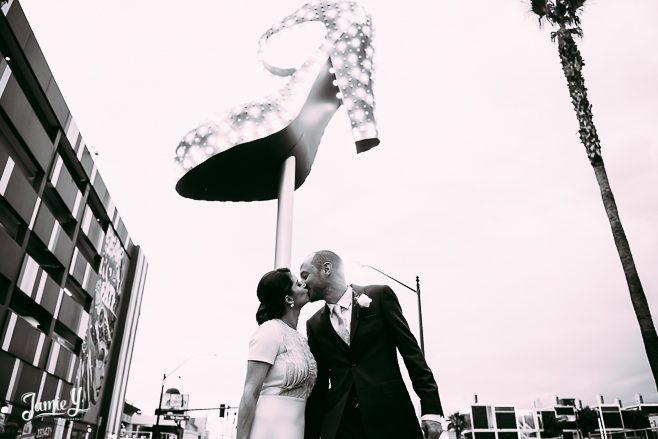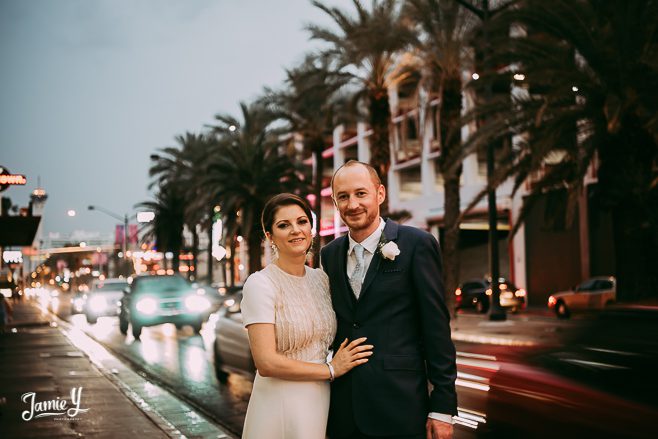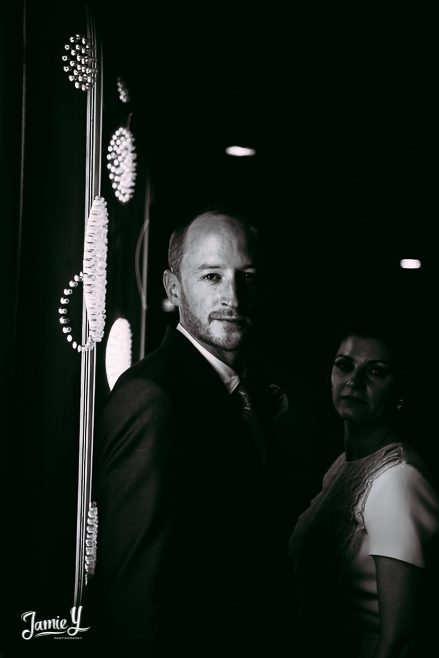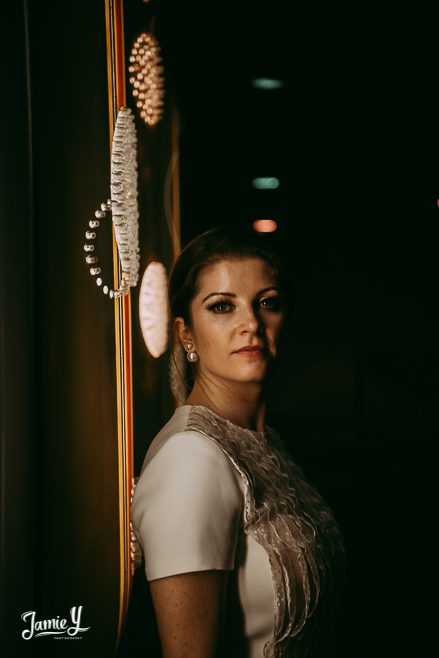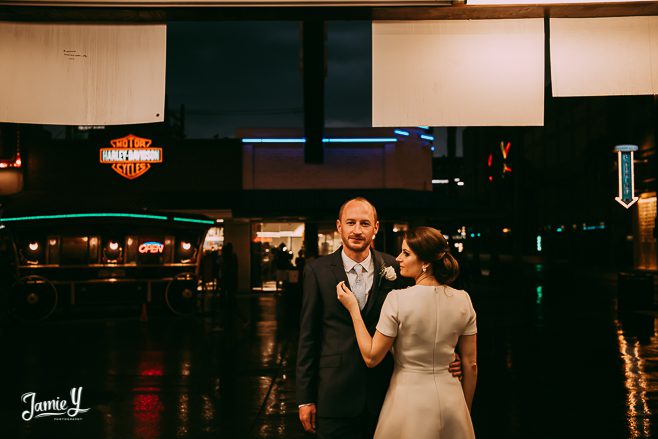 Their photo shoot just proves that even if things don't go as planned, you can sometimes make it work out even better then it would have.
To see even more from their fantastic elopement photo shoot, just watch the slideshow below.
Vendors:
Hair & Makeup: Bobbie Pin Beauty
Brides Dress:  Christian Dior
Brides Shoes: Manolo Blahnik
Locations:  Neon Museum Main Lot & Freemont Street
Photographer: Jamie Y Photography
XO-Jamie
Eloping At The Neon Museum Las Vegas

Chris & Lorraine from JamieY Photography on Vimeo.