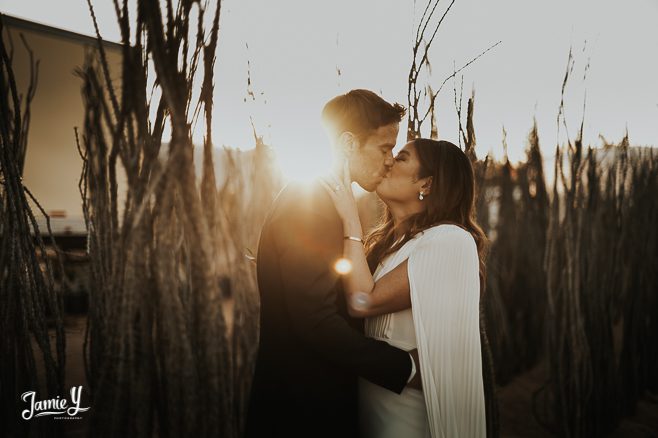 So excited to share this Cactus Joe's Las Vegas All Inclusive Elopement with everyone today.  Not only was this an amazing wedding day with an amazing couple who was apart for over a year due to covid.  But, this is also one of my first all inclusive elopements with my company Rock N Romance Elopements.  So its double special.
Their Story:
We actually "met" in Vegas, we matched while we were both visiting but didn't actually meet in person. He's from the UK and I live here in the US. We kept chatting and decided that he should come visit for New Year's and that was our first date. We've been together ever since. We had planned our back and forth trips, meeting friends, family etc but then the pandemic hit and the borders closed. We were not able to see each other for 16 months. We talked everyday throughout. The UK opened first, we finally got to see each other again and knew we this was it for us. We started planning as best we could how and when to get married and here we are. We couldn't be more excited and it's still a little surreal that it's finally happening.
The Wedding Day:
The love these two have for each other was so apparent the whole entire day.  You could just feel it.  It was amazing.
Ashley had hired an all inclusive elopement package with my Rock N Romance company.  We set her up with hair and makeup, flowers, venue, an officiant, and chairs for her family and friends.  The actual ceremony took place on a raised bed of Saguaro Cacti.
Family and friends watched as these two said their vows and promised a life with each other.  Afterwards, we walked around the property for photos of the two newlyweds.
Vendors:
Planner: Rock N Romance Elopements
Venue: Cactus Joes
Hair & Makeup: Heads Will Roll Salon
Florals: Amy Wong Events
XO-Jamie
Cactus Joe's Las Vegas All Inclusive Elopement