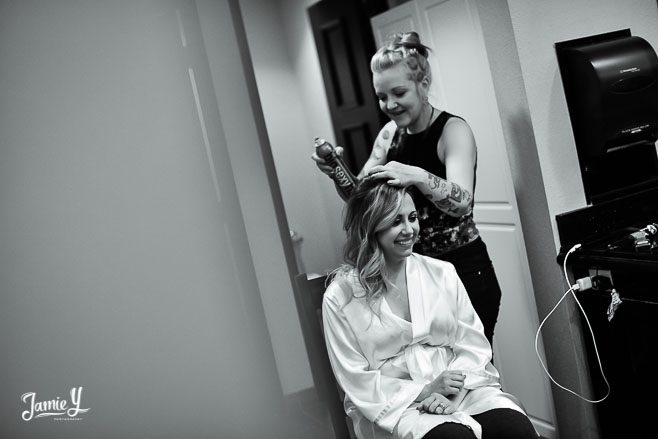 Ashli & Kris were married earlier this month at Paiute Golf Resort in Las Vegas.  The day started with all of the girls getting ready in the locker room at the golf club.  Ashli's maid of honor helped her into her vintage style dress and helped with all of the finishing touches.  The ceremony was held outdoors overlooking the golf course and was intimate with a total of about 50 guests.  Lots of smiles and tears of joy were shed from those in attendance and the couple themselves.  We took some portraits outside of the grounds with family, friends, and ending with just the couple after the ceremony.
The reception started afterwards and was filled with personal touches made by the couple and family.  The theme was a rustic woodsy theme and they even had a trail mix bar for favors.  There were also little jam favors at each of the seats.  Everyone had a great time at the reception and Kris only got a little bit of cake smashed on his face during the cake cutting.
Their story from the bride: "Kris and I were childhood friends, but sadly grew part due to going to different high schools. One day my mom suggested I try Match.Com. While I was at her house, I made a profile and Kris popped up as my first and only 100% match. I was only a member for 10 minutes before I found the love of my life (even though I technically already knew him). I had not seen or talked to him in 14 years and didn't even know if he would remember me. I wrote to him right away and we met up a few days later. It was like no time had passed and we hit it off instantly. 2 years into dating, Kris brought me to his hometown of Palm Springs and proposed to me at the top of the aerial tram there in the beautiful snowy mountains. We love hiking, biking, camping, fishing, and anything else outdoors so that's why we chose an outdoor wedding ceremony with a rustic/woodsy theme. We're both simple, easy going people so we wanted to make sure our wedding was nice, but intimate and low key. No stress or drama! For our honeymoon we rented an RV and are doing a camping road trip across Utah, Colorado, Arizona, and California and we cannot wait!"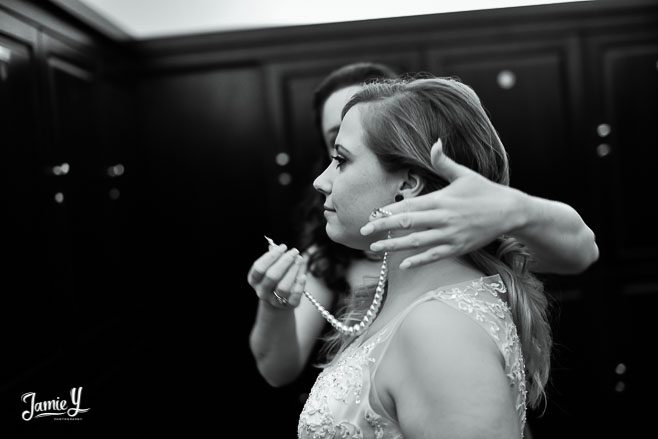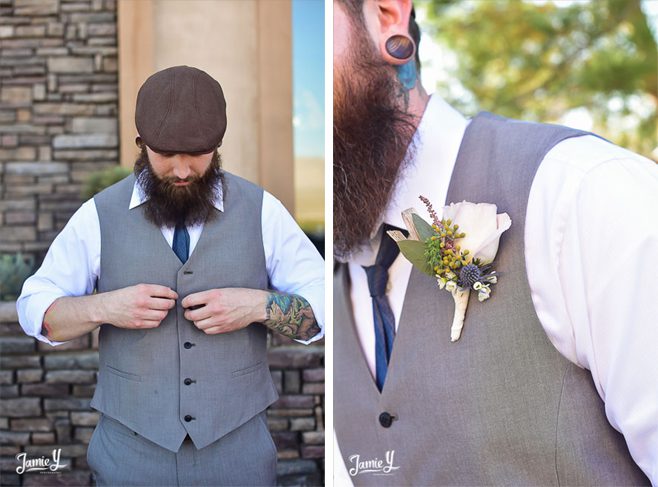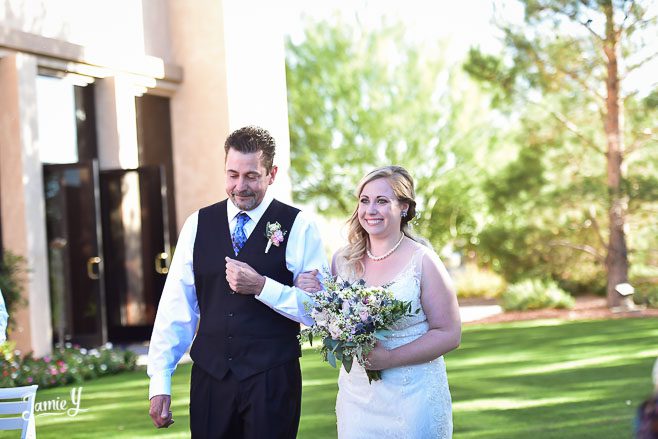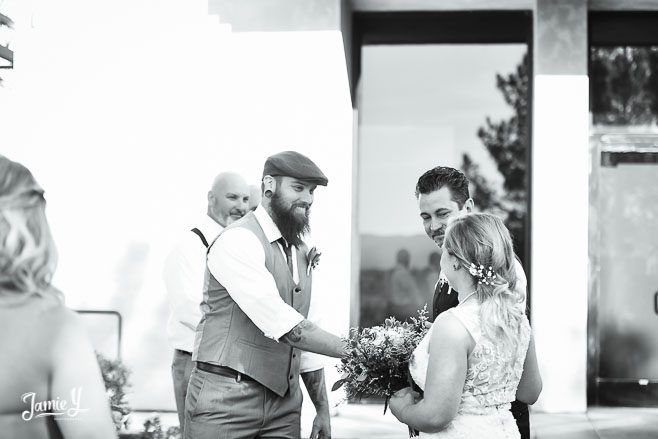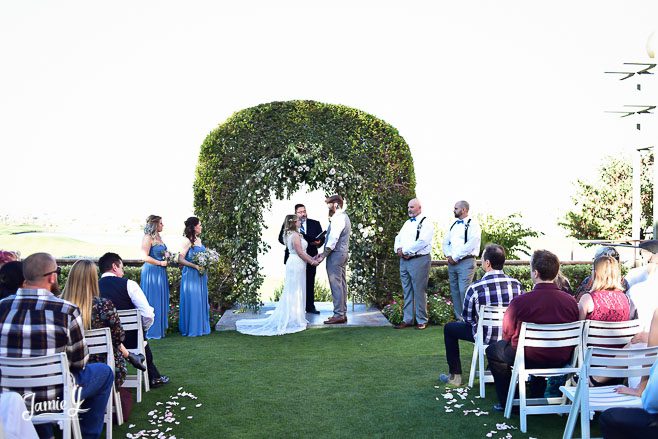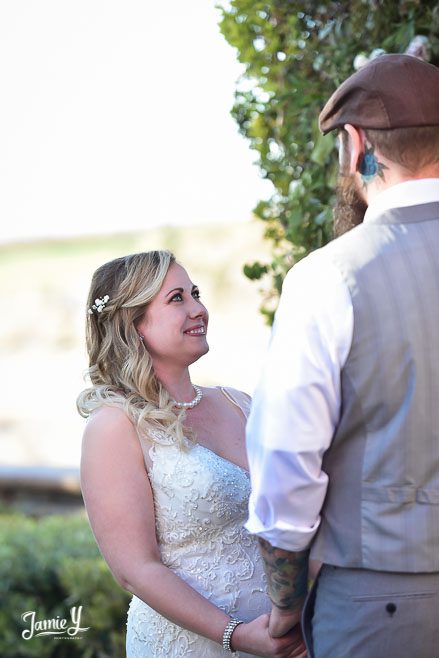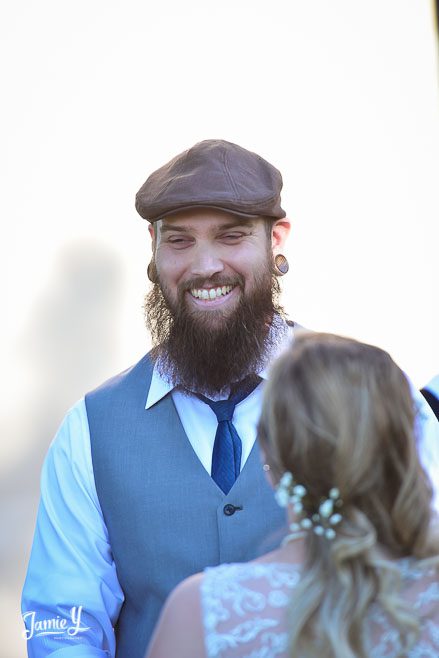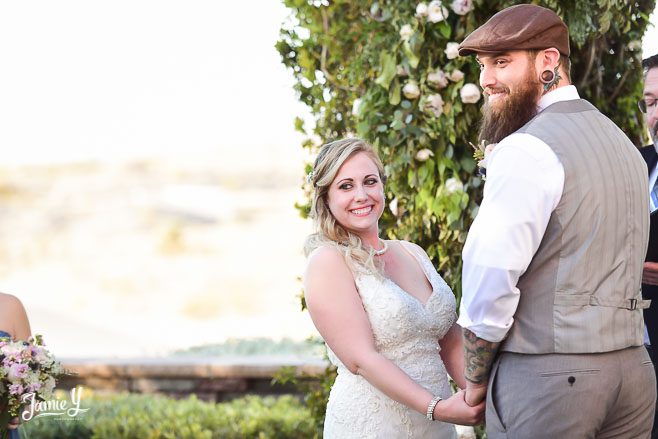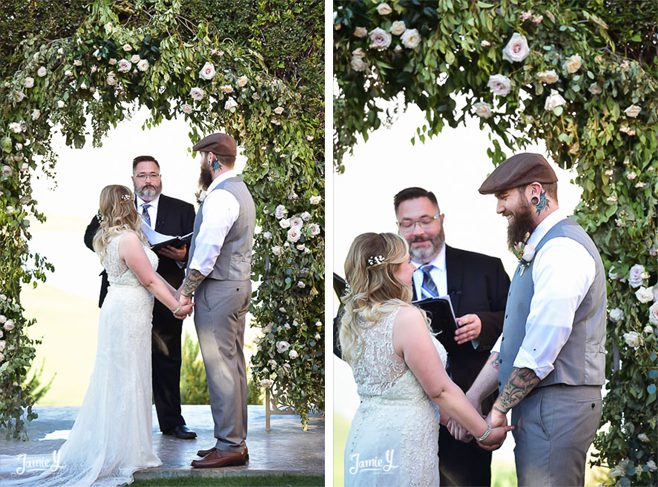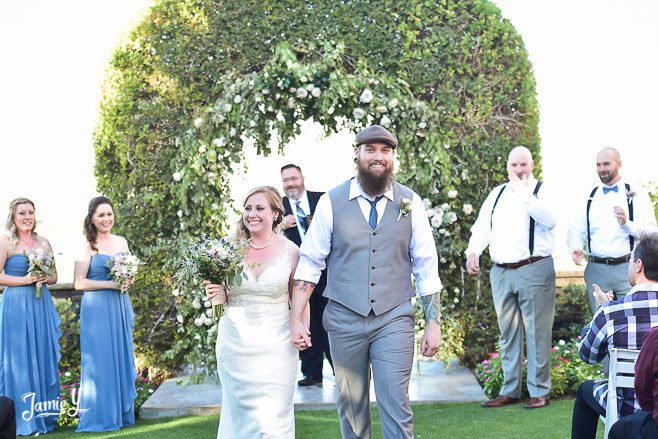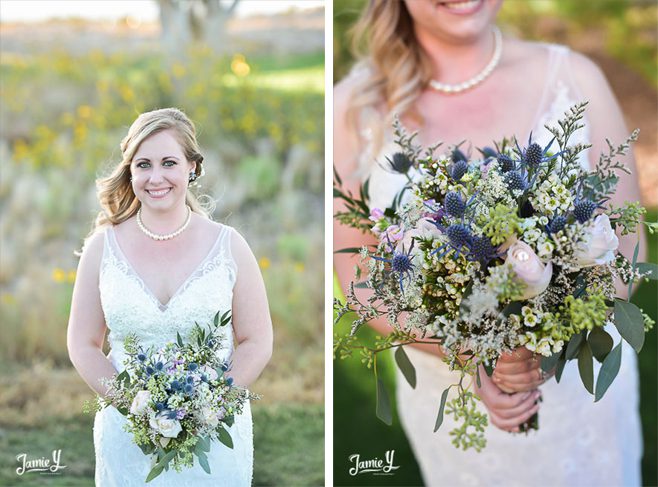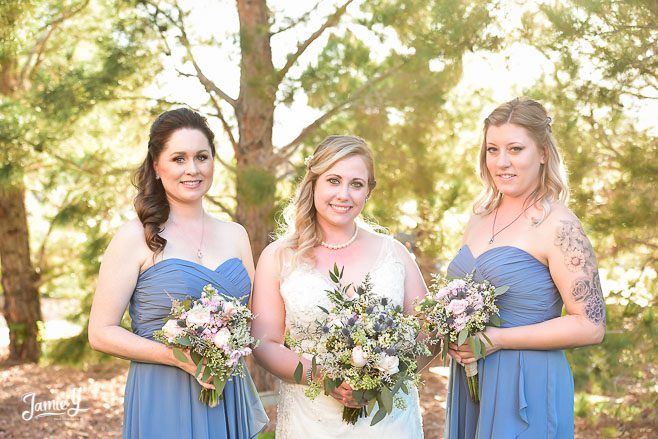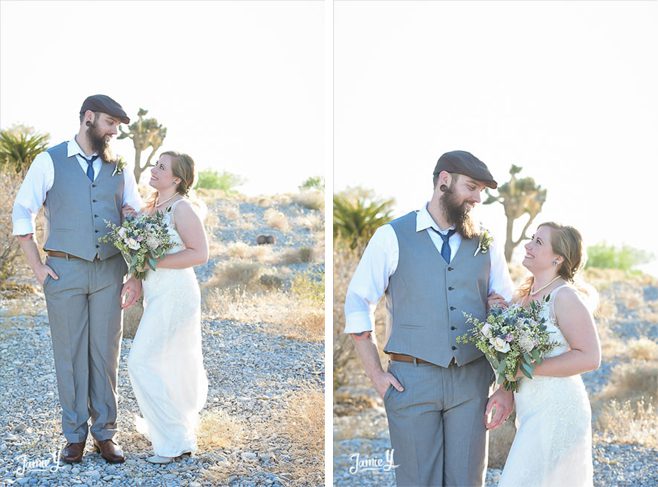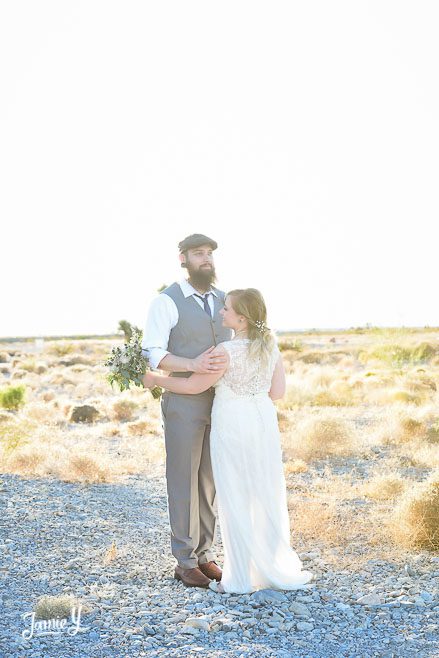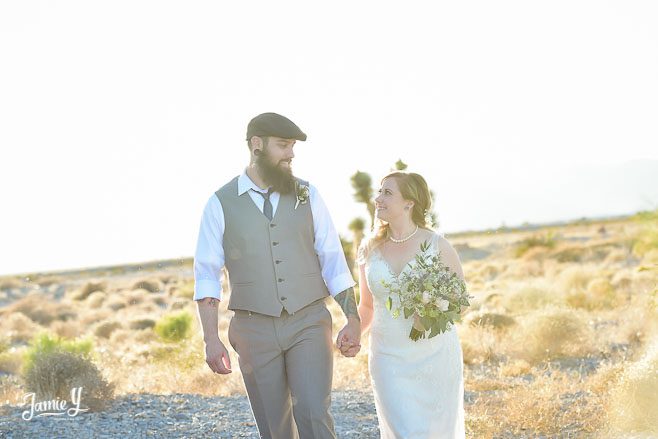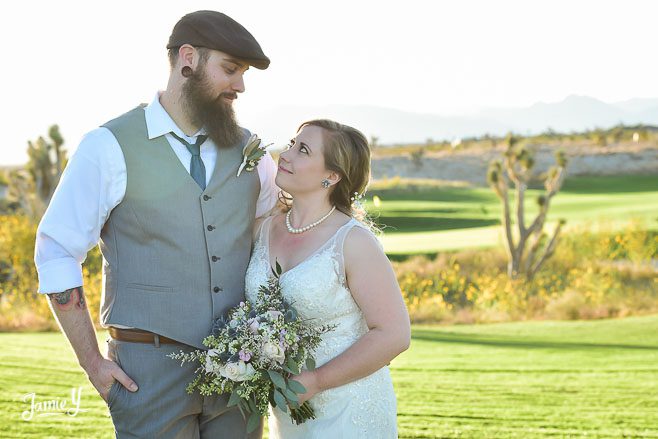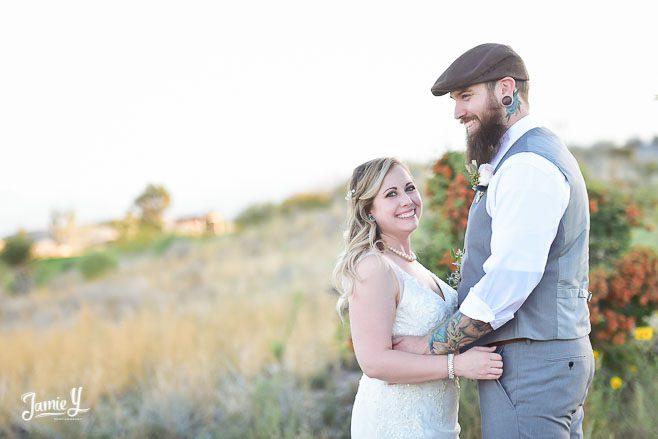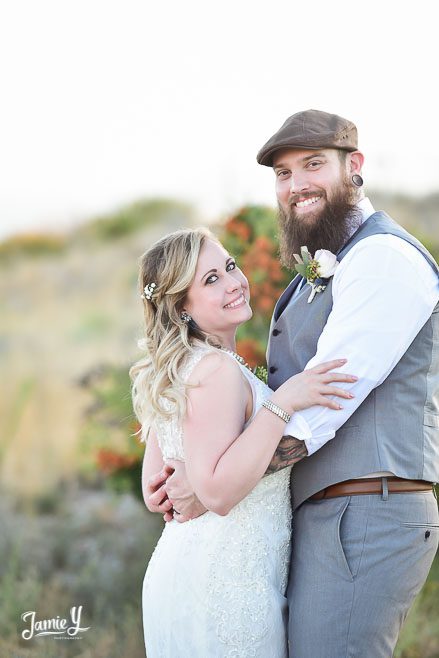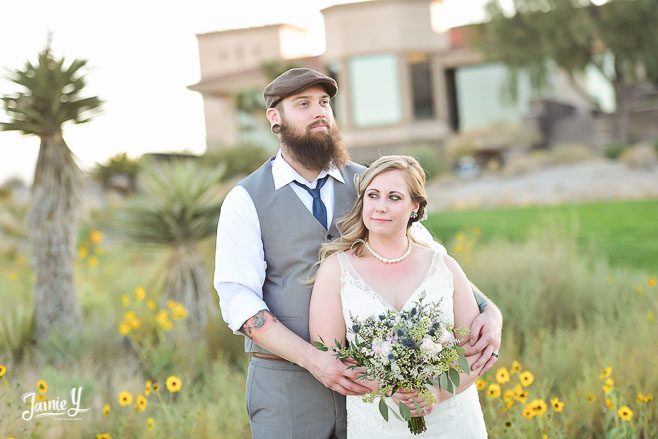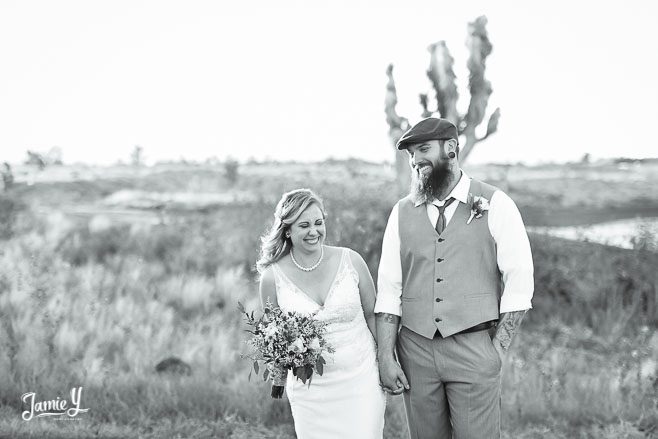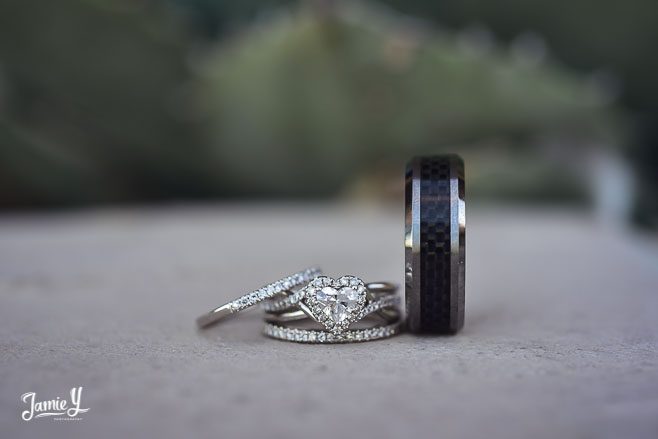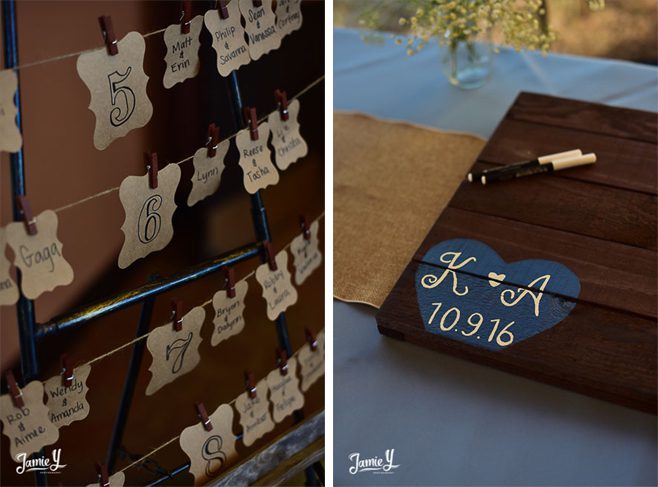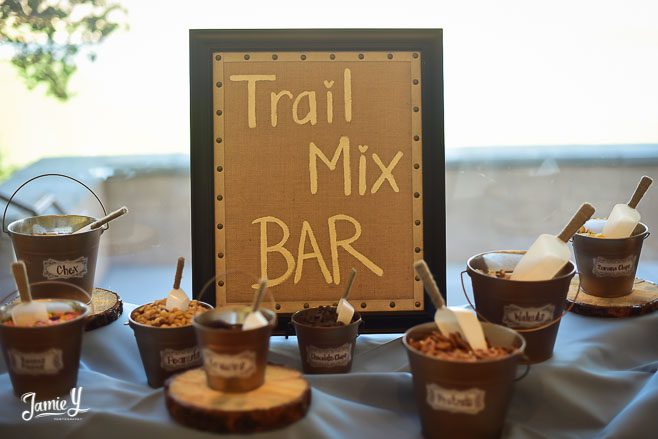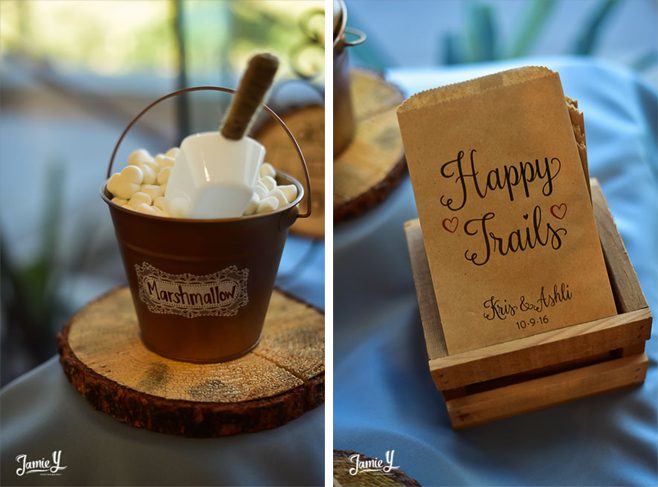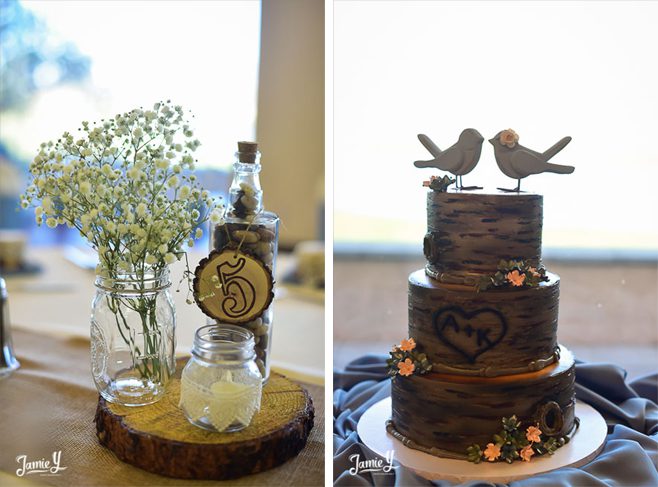 To see even more from their special day, just watch the slideshow at the end.
Venue: Paiute Golf Course
Florist: A Country Rose
Cake: Freeds Bakery
Photographer: Jamie Y Photography
Ashli & Kris from JamieY Photography on Vimeo.