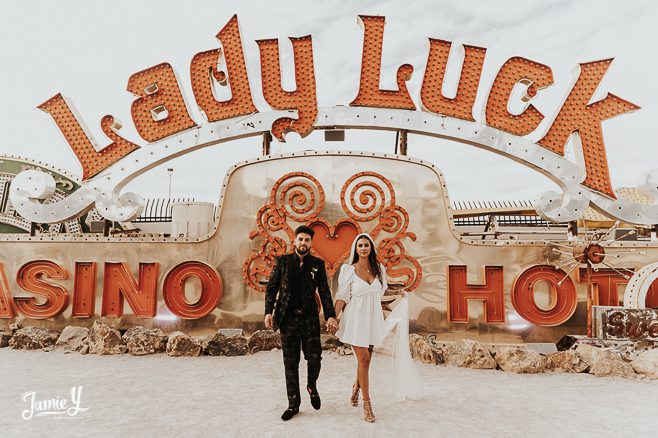 The Las Vegas Elopement Venue of The Neon Museum really showcases the Vegas vibe.  Danielle & Robert came to town for their intimate wedding with a few of their close friends and family.  Danielle described the feel of her wedding as super fun, cool, and swanky.  They definitely achieved that.
The wedding couple were super fashionable.  Robert wore a patterned suit with Gucci shoes.  Danielle wore a short white dress with a long veil and studded Valentino heels.  The ceremony was officiated by Elvis surrounded by neon signs old and new.
To see even more from this amazing wedding day, check out the slideshow below.
Flowers: Amy Wong Events
Venue: Neon Museum