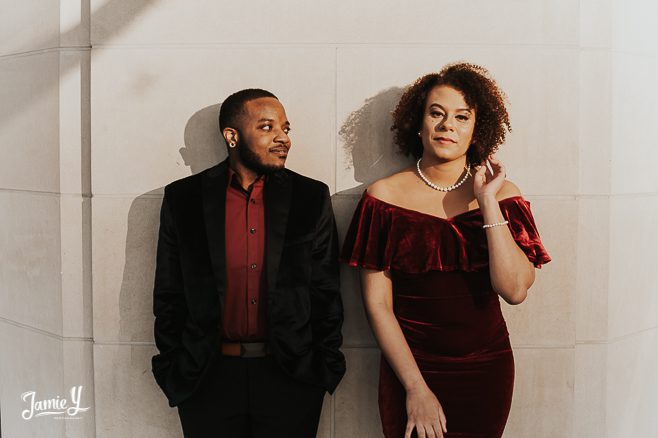 Happy to be blogging these Engagement Photos At Smith Center. This is the last shoot I did before the lockdown. Since then, I took my son out for some photos but that is it. I was really looking forward to this shoot and glad we were able to pull it off before everything closed. Alexis is the neice of a friend of mine. She was actually one of my first assistants as well. She has helped out on a few of my personal shoots and a few others. I don't often use assistants so I haven't seen her in awhile.
Alexis & Chase are getting married in October out in Arizona. The theme of their wedding is 1920's so they chose the Smith Center as the location to go with that vibe. Afterwards we went downtown and used some of the more neutral backdrops for some variety.
I am so happy for these two sweethearts!
XO-Jamie
Engagement Photos At Smith Center