I am beyond excited to share about this exciting project that Scheme Events launched this last month. With so many wedding postponements and cancellations and even just downsizing to something more intimate, the celebration box was born.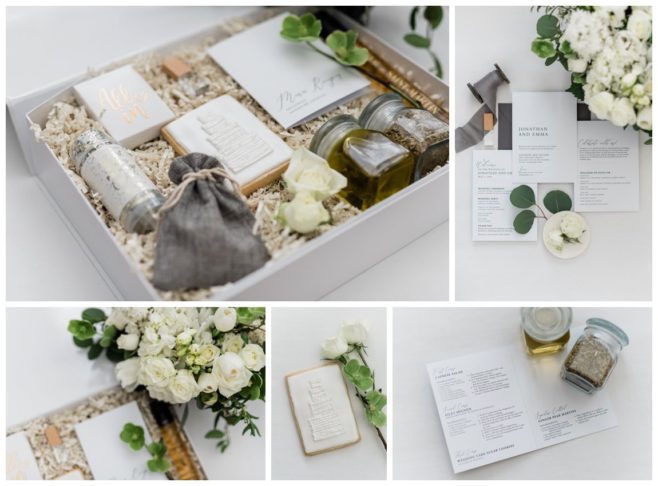 Working with your existing wedding day vision, Scheme will curate the perfect gift box so that friends and family can celebrate from wherever they may be. Ceremony programs, favors, playlists, and more can be included.
Up until September 1, 2020 you will receive complimentary printed engagement photos for each box that you order.
So if you are looking for a way to share your wedding day experience with your friends and family all over the world who may not be able to physically attend your wedding, this is it.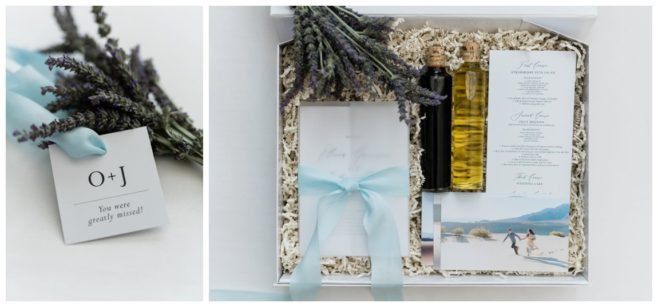 Copied from Scheme's blog post which can be viewed here.
"Jonathan and Emma had a beautiful neutral wedding planned for this spring in Las Vegas. Due to COVID 19 and the shutdown of Las Vegas, they decided to elope and invite their immediate family and wedding party to a Zoom Virtual Ceremony. Guests received their box two days prior in preparation for their wedding. Jonathan and Emma's celebration box included an invite, ceremony program, USB inclusive of pre recorded speeches, toasts and top ten must play songs, rice to toss, confetti to throw, a menu with recipes provided by their chef, olive oil and spices, a sugar cookie designed to match their vision of their wedding cake and a playing card favor they couldn't wait to share with their friends and family. Local guests also received a floral arrangement designed and provided by their wedding day florist."
If you decide to order one, and I hope you do, let me know and I will see if I can go take some photos of your creation before it ships out.
Contact Scheme directly from this link here to inquire about these amazing boxes.
Celebration Box Designed by: Scheme Events | Photography: Kristen Marie Weddings + Portraits | Floral: Flourish | Stationery: Paper and Home | Treats: Rolling in Dough Bakery