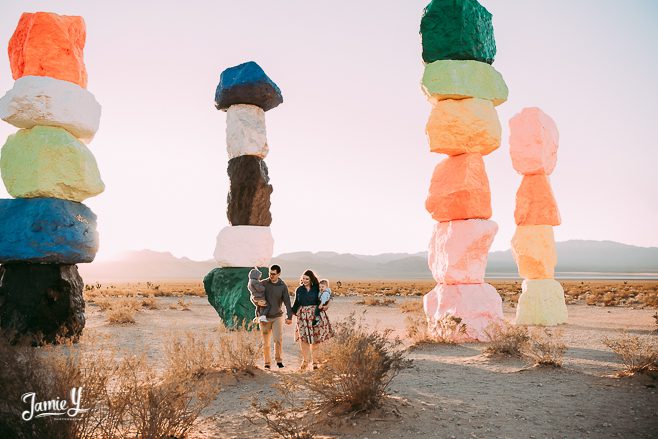 I had the honor of photographing an amazing photographer and her family a few weeks ago at 7 Magic Mountains.  Megan and I chose to swap family photos this year, which is super exciting because I usually do mine myself.  Megan wanted to do her family session at 7 Magic Mountains which is just outside of Vegas.  It is supposed to only be there until sometime 2018.
Megan is extremely talented and she made her skirt and her daughter's dress for the shoot.  Unfortunately, the dress didn't get much camera time.  This day just so happened to be one of the coldest days thus far and we started the shoot at sunrise to get some amazing light and also beat the crowds.  It was a bit too cold for the kids and little Ruby just wasn't warm enough to show off her cute dress.  No matter what she was wearing she is cute as can be.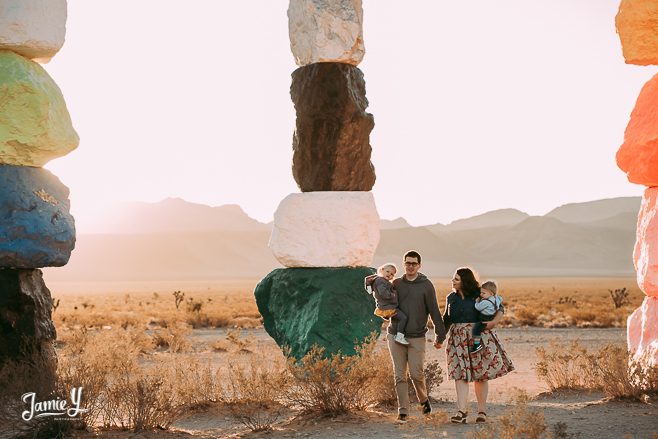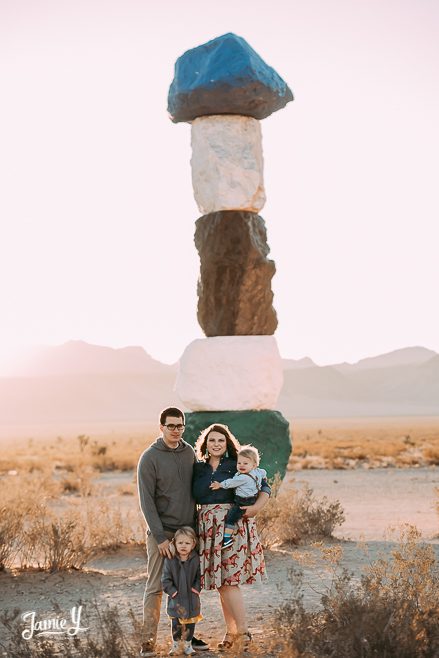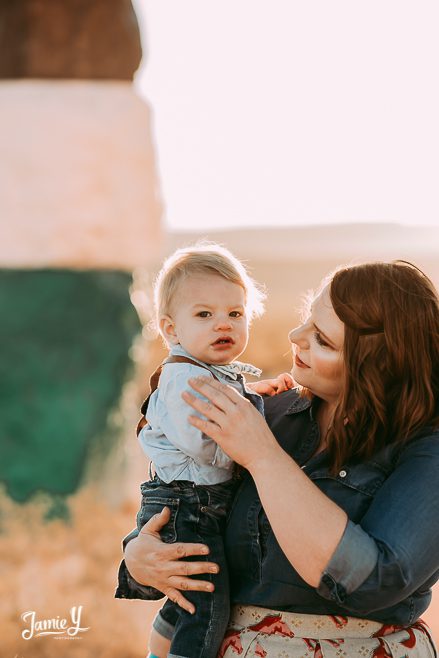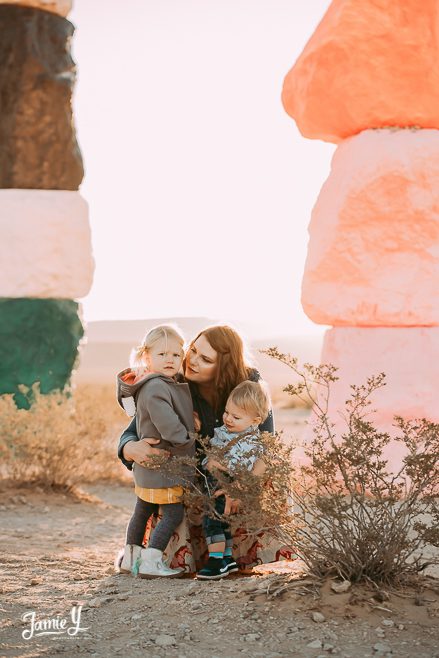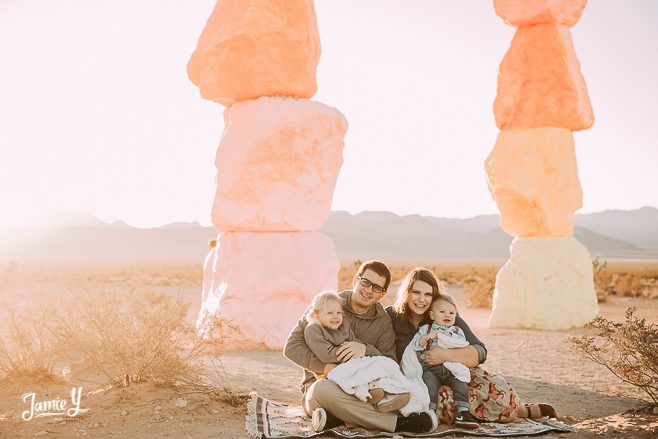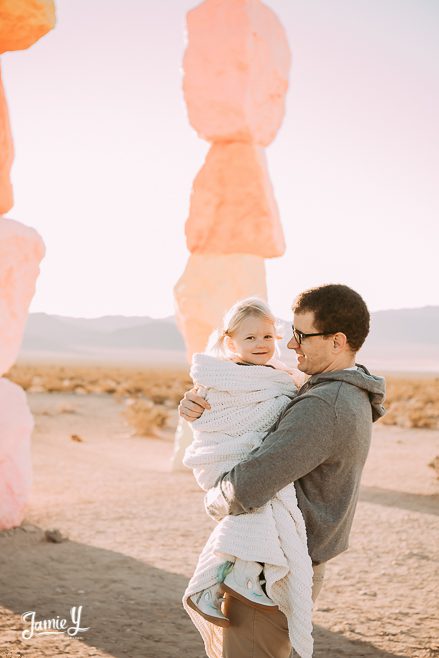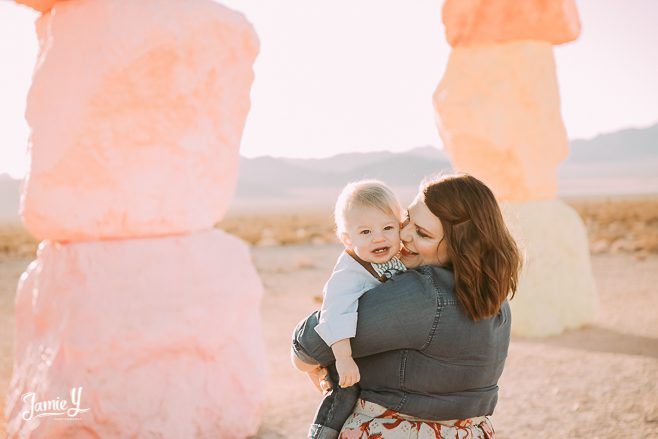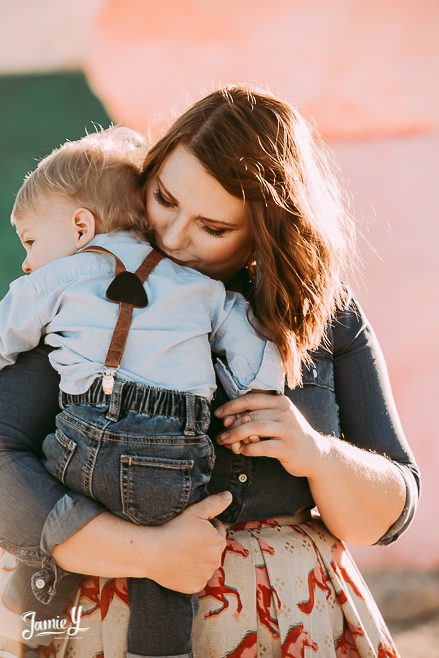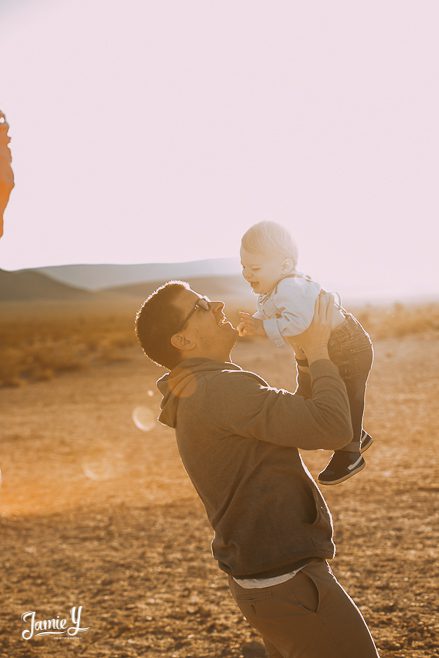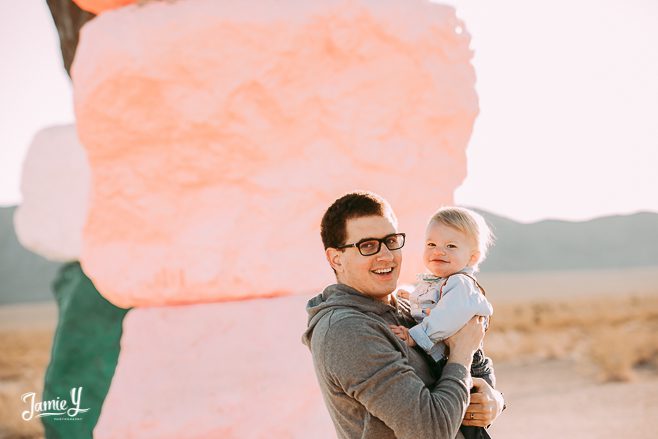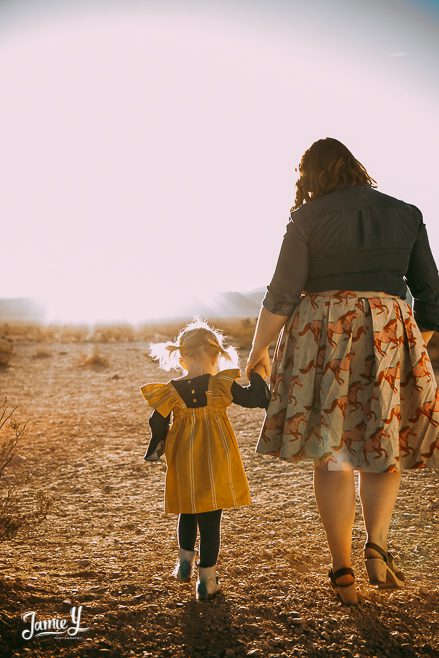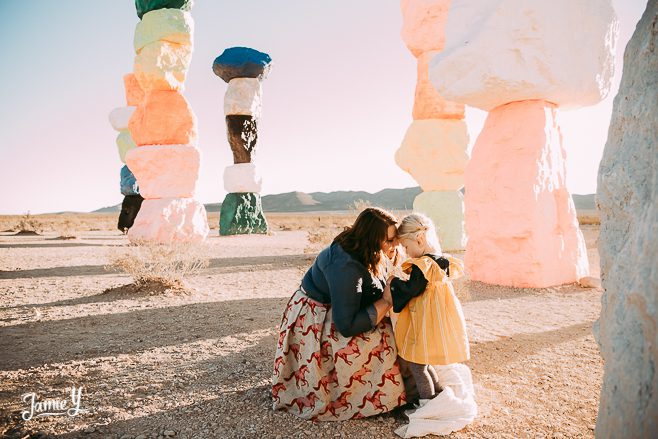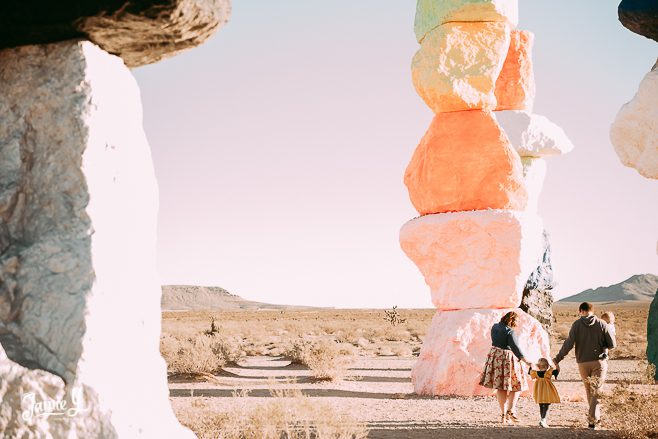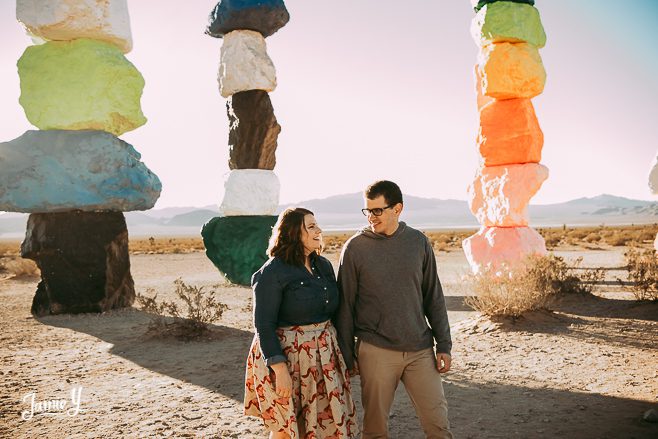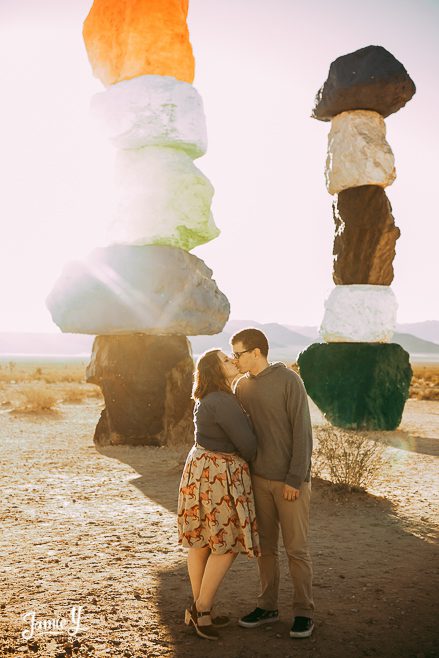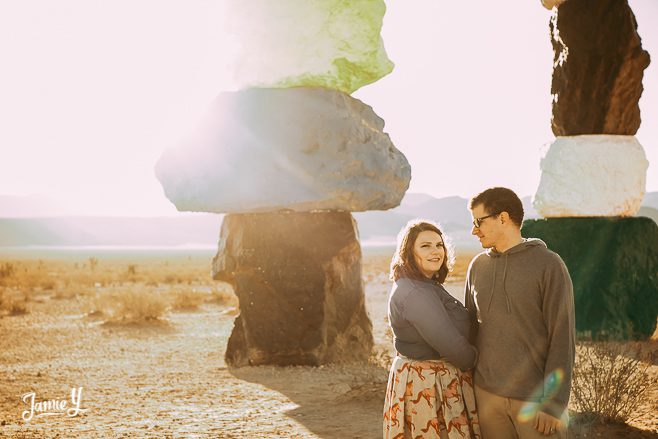 Thank you Megan for entrusting me with capturing your family!
7 Magic Mountains is by renowned swiss artist ugo.  It is south of Las Vegas, about 10 miles.  It is a public art work out in the middle of the desert.  It is a great location for weddings and elopements as well.
XO-Jamie